Artful Moments Open House & Info Session – January
5:00 pm - 6:00 pm
Wednesday, February 7, 2018
THIS PROGRAM HAS BEEN CANCELLED DUE TO INCLEMENT WEATHER. WE APOLOGIZE FOR THE INCONVENIENCE.
Please contact Laurie Kilgour-Walsh with any questions – laurie@artgalleryofhamilton.com or (905)527-6610 ext. 272.
---
The Art Gallery of Hamilton is proud to have partnered with St. Peter's Hospital and Foundation for Artful Moments, a unique program that makes art more accessible, experiential and enjoyable for people with dementia and their caregivers.
Artful Moments is a specially designed program to support the interests and abilities of persons with dementia who are living in the community, and their care partners.  Spend time in the Galleries with an AGH Educator who will discuss themes, artists and connections to the art on display, and then join us in our Studio for creative hands-on activities.  Each session will present new art and activities.  Light refreshments will be served.  Participants are encouraged to bring a family-member or care partner to share in the program – these support persons are welcomed at no extra charge.
Please join us for a program preview and a chance to meet other participants. We will tell you more about the program and you'll have a chance to become familiar with the Gallery.  This event is perfect for prospective participants and support persons.
Free admission.
Location: Art Gallery of Hamilton, 123 King Street West, Hamilton, L8P 4S8
Please RSVP to access@artgalleryofhamilton.com.
Funding for Artful Moments is provided by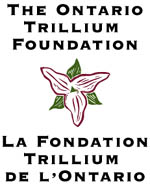 11:00 am - 6:00 pm
Wednesday, November 21, 2018
11:00 am - 6:00 pm
Wednesday, December 19, 2018
From the Canadian Art Collection
Logging in Winter, Beaupre 1896
Maurice Cullen (Canadian 1866-1934)
oil on canvas, Gift of the Women's Committee, 1956, dedicated to the memory of Ruth McCuaig, President of the Women's Committee, 1953-1955

See This Collection