This version of Artful Moments is designed to support participants' engagement with a program focused on hands-on activities, with a short "art talk" to start each session. We follow consistent program structure each week to build comfort and confidence and offer a variety of options for interaction as each participant prefers.
This program is supported by an art kit – all of the supplies you'll need, along with a sketchbook and weekly activities. Kits are available for pick-up at AGH after the registration deadline. Each registration includes one kit, while additional kits are available for an extra cost.
This program is presented in partnership with Autism Ontario.
Not a client of AO? Connect with them here.
Registration Deadline: October 8
AGH Members: $45
General: $55
Additional art kit for care partner: $35
Subsidies are available. Please email access@artgalleryofhamilton.com for details.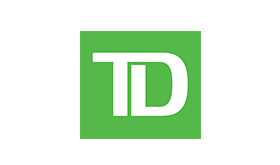 Presented in Partnership with:

From the Contemporary Art Collection
Lake Huron/Tobermory #1 2006
Robert A. Burley (Canadian b. 1957)
from the series Great Lakes, digital chromogenic print ed. 2/25, Gift of the artist, 2008
© Robert Burley, Courtesy of the Stephen Bulger Gallery
See This Collection