Hamilton Fashion Speaks: An EMERGE Event
Tour 6:30 pm, Event begins at 7:00 pm
Thursday, June 6, 2019
Location: Art Gallery of Hamilton
Hamilton's fashion industry has both expanded and diversified immensely over the last two decades. Come meet five of this city's most interesting designers: Kerry Wade and Lynn Beebe from Blackbird Studios, Angela DeMontigny of DeMontigny, Leslie Smith-Arragona from The Thrifty Designer, and Ashley Bullock. Each guest speaker will showcase their latest works, and talk about the creative and business side of fashion in Hamilton.
6:30 pm – Guided Tour of Milli
7:00 pm – Event in the Pavilion
It's a talk, a fashion show, and a party all at once! Featuring guest DJ Donna Lovejoy as well as hands-on activities and exhibition tours.
Fashion Life Drawing!
Led by John Coburn, and pen and ink artists, whose fashion and cityscape images have been used across the globe at Saks Fifth Avenue, Macy's, and Britain's GQ Magazine.  http://johncoburnart.com/
Make a Fascinator!
Led by the AGH's own Annie Weber – a quick means to sass up an outfit with a fascinator or a hand-made accessory.
Panel Moderator:
Emma Reily is a reporter with The Hamilton Spectator and thespec.com. She is a lifelong Hamiltonian and has worked at The Spectator since 2010, covering a variety of beats ranging from City Hall to education to lifestyle and arts. She has been recognized with awards for her arts and entertainment portfolio, breaking news and city hall coverage, among other projects.
Limited space, so register early!
General $15
AGH Members $10
AGH EMERGE Members FREE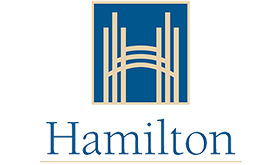 From the Contemporary Art Collection
Cleansing the Wounds 1997
Catherine Gibbon (Canadian b. 1949)
chalk pastel on board, Acquired through the Regional Art Purchase Program with funds from the Russell Nelson Eden Fund, 1998

See This Collection