Join us for a fun night with friends! Our instructor, Cornelia Peckart, will gently guide you through the painting process, even if you haven't touched a brush since grade school. Snacks, drinks, paint and instruction will be provided. Materials and one drink are included in the class fee.
No experience necessary. Space is limited, please register early! Registration deadline is November 22.
AGH Members: $45
General: $55
---
Painting of the evening: Goodridge Roberts (Canadian 1904-1974), Studio Interior (detail), c. 1947-48, oil on canvas, Director's Purchase Fund, 1957.
Preview this painting in advance of Painting Uncorked in the exhibition Milli: A Celebration of Style!
Cancellation Policy: The AGH reserves the right to cancel or combine classes to meet minimum enrollment numbers. If minimum enrollment is not met, a full refund will be provided. Full refunds will be provided if registrant cancels enrollment a minimum five business days in advance of program start. After such time an administrative fee of $25 plus course material fee and a pro-rated deduction for classes up to the date of cancellation will be charged.
6:30 pm - 9:30 pm
Wednesday, November 20, 2019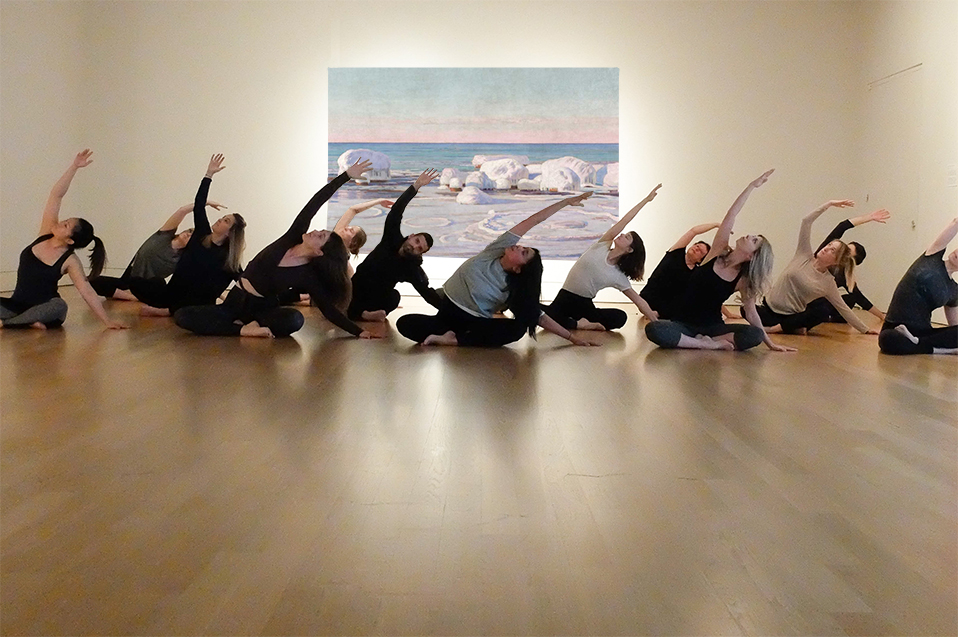 5:30 pm - 7:00 pm
Wednesday, November 20, 2019
5:30 pm - 7:00 pm
Wednesday, November 27, 2019
From the Canadian Art Collection
The Phantom Hunter 1888
William Blair Bruce (Canadian 1859-1906)
oil on canvas, Bruce Memorial, 1914

See This Collection