Photophobia is an annual festival of short-format contemporary media, film, video and moving image hosted in partnership between the Art Gallery of Hamilton and Hamilton Artists Inc. Established in 1999, Photophobia is Hamilton's first film and video festival dedicated to the development of experimental time-based media. Not confined by restrictions or themes, Photophobia is a free, juried festival that invites the community to experience a showcase of contemporary work that tests the boundaries of each medium.
This year's festival will be a virtual presentation. A link to view each program will be posted here prior to each event. Each program will be available to view online for a period of 72 hours after its initial screening. All three screenings will be free.
View the full Program Guide here.
Program 1:
Thursday, August 6, 7:00 pm
Online, Followed by a Live Q&A Conversation With the Filmmakers
Live stream 7:00 pm – 9:00 pm
On Demand 9:00 pm – Sunday, August 9
Kasia Sosnowski (Lethbridge) – caress, 2019 (3:33)
Chanelle Lajoie (Winnipeg) – Métis Femme Bodies, 2019 (5:51)
Derek Jenkins (Hamilton) – Grounders, 2020 (5:10)
Maria Simmons (Burlington) – Density Test, 2019 (7:09)
Annie St-Jean (Inverness, Quebec) – Tchîîdîîp tchîîdîîp, 2020 (6:48)
Sonali Menezes (Hamilton) – Genuflect (when i'm on my knees), 2020 (4:53)
Leena Raudvee (Toronto) – making space for the fumble, the fall: drawing a line, 2020 (5:05)
Ben Edelberg (Toronto) – They Looked at Me and I Smiled, 2019 (12:00)
Emilie Crewe (Vancouver) – ORINTHONICS, 2020 (2:53)
Úna Quigley (Galway, Ireland) – Birds of my weakness, 2018 (8:40)
Vicky Sabourin (Montreal) – Becoming Invisible, 2018 (9:17)
Program 2:
Friday, August 7, 7:00 pm
Online, Followed by a Live Q&A Conversation With the Filmmakers
Live stream 7:00 pm – 9:00 pm
On Demand 9:00 pm – Monday, August 10
Juliet Di Carlo (Toronto) – I've Got a Case of the Mondays, 2020 (2:20)
Sylvia Matas (Winnipeg) – New Rooms, 2020 (2:07)
Hayashi Yuki × Center for iPS Cell Research and Application (CiRA), Kyoto University (Hyogo, Japan) – Cells and Glass, 2020 (8:55)
Sharlene Bamboat (Montreal) – The Wind Sleeps Standing Up, 2017 (12:00)
Katherine Boyer (Winnipeg) – A Valley in Twain, 2019 (2:45)
Warren Chan (Toronto) – I Dream of Vancouver, 2020 (7:05)
Maedeh Mosaverzadeh (Calgary) – 12 minutes forever III, 2020 (00:51)
Jean-Pierre Marchant (York) – A Life on the Borderlands, 2020 (9:00)
Yam Lau (Toronto) – Rotation: In the Texture of the World, 2019 (6:08)
Sepideh Tajalizadeh Dashti (Tennessee, USA) – Counterpoint, 2020 (10:00)
Donna Szoke (St. Catharines) – Midst, 2019 (4:00)
Program 3:
Saturday, August 8, 7:00 pm
Online, Followed by a Live Q&A Conversation With the Filmmakers
Live stream 7:00 pm – 9:00 pm
On Demand 9:00 pm – Tuesday, August 11
Nathan Adler (Mono, Ontario) – Gawiin Gego, 2020 (3:34)
Francisca Duran (Toronto) – It Matters What, 2019 (9:06)
Alison Postma (Toronto) – A Perfectly Healed Wound, 2019 (3:27)
Dawn George (Hammonds Plains, Nova Scotia) – Anthology for Fruits and Vegetables, 2019 (14:52)
Miya Turnbull (Halifax, Nova Scotia) – In Between, 2019 (3:39)
Sarah Edmondson (Dublin, Ireland) – The Clinching Gift, 2020 (10:24)
Kofi Oduro/Illest Preacha (Montreal) – Coded Universe, 2020 (3:19)
Chantel Mierau (Winnipeg) – Obraumche (How to get the sweet from the centre), 2019 (9:36)
Chris Myhr (Hamilton) – Fathoms: The Weight of Smoke, 2018 (5:45)
WATCH DAY TWO LIVE! Become a Member
Presented in partnership with: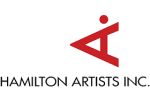 From the International Art Collection
Le Pont Marie vu du quai Bourbon 1906-1907
Albert Marquet (French 1875-1947)
oil on canvas, Bequest of Marion E. Mattice, 1958
© Estate of Albert Marquet / SODRAC (2016)
See This Collection