Online Workshop Wednesday: Watercolour Landscape
3:30 pm - 4:00 pm
Wednesday, June 3, 2020
Location: Art Gallery of Hamilton
Join AGH Youth Coordinator, Tyler Van Holst for an Online Workshop Wednesday! Tyler will lead a follow-along Art Project from the comfort of his home studio! Together, we will look at watercolour techniques and landscape painting.
Suggested Materials: Water-based paint (watercolour is best, but acrylic or craft paint will work as well), brushes of various sizes and shapes, heavy paper, tape, paper towel, container for water.
This online activity goes LIVE at 3:30 pm on Wednesday, June 3! Click WATCH to follow along!
Watch last week's activity here:
---
Instructor: Tyler Van Holst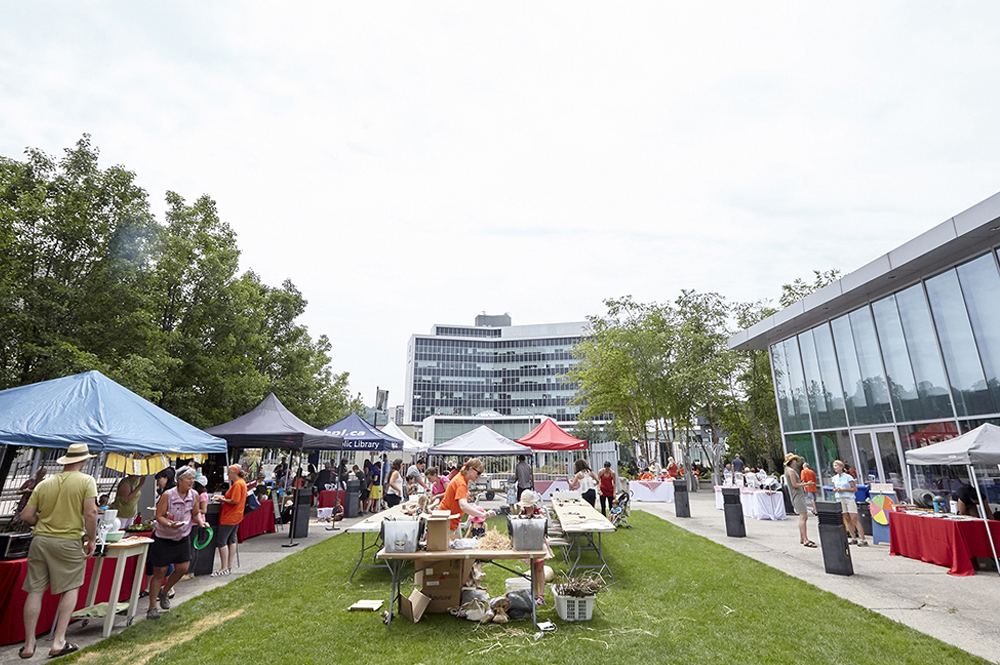 2:00 pm - 5:00 pm
Sun, Jul 26 - Sun, Aug 30, 2020
Pick-Up Date: Thursday, August 20
Mon, Aug 24 - Fri, Aug 28, 2020
From the Contemporary Art Collection
Redifice 1986
Michael Snow (Canadian b. 1929)
mixed media installation, Gift of Mr. and Mrs. David Birkenshaw, 1995

See This Collection