This exhibition features an interactive augmented reality tour for visitors to experience in the Gallery, as well as a full suite of performance videos featuring the contributing poets themselves!
Preview the exhibition below.
---
This exhibition is the product of nine young, highly creative and energized Hamilton-based poets exploring this Gallery's permanent collection. Their mission was to choose works that would spark a personal and creative response for each of them, then build an exhibition that would allow both art and word to share space equally. Breaking the Vault is a metaphor suggesting a fresh strategy to critically and creatively activate a gallery's collection.
The AGH is particularly excited about this exhibition as a template that brings new and vital voices to bear on our permanent collection and opens out the curatorial process, while promoting and celebrating the excellent work being done by one of Hamilton's most innovative and meaningful youth programs.
The young poets are inspired and full of fire. This exhibition examines the ways they exist in the world and the worlds they dream of.
For more than five years, the AGH supported poetic writing and spoken word through an ever-deepening relationship with Hamilton You Poets (HYP). HYP is a vital community organization and platform cultivating literacy, inclusivity and self-expression within school systems in the region, and which has hosted its annual culminating festival within this building. The poets presented here have each cultivated their skills as HYP participants.
PURCHASE TICKETS Become a Member
Guest curated by Amani Omar, Dondon, Eddie Lartey, Gizy, Jaidyn Fenton, Kaitlyn Tolch, Maeve Jenkinson, Paulo Leon, and Tanya Pineda.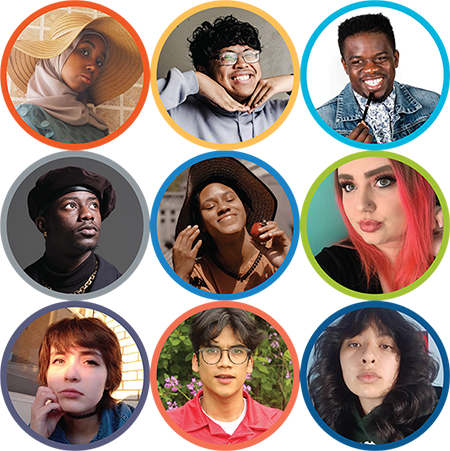 #AGHBreakTheVault
---
Header image: Micah Lexier (Canadian b. 1960), Poem on His Birthday (41), 2002, waterjet-cut 1/4″ aluminium, baked enamel paint. Gift of the artist in honour of Louise Dompierre, AGH President and CEO (1998-2014), 2015. © Micah Lexier