Hours
Monday  Closed
Tuesday  Closed
Wednesday  Closed
Thursday 11 am – 9 pm 
Friday 11 am – 6 pm
Saturday 11 am – 5 pm
Sunday 11 am – 5 pm
The AGH is OPEN from 11 am – 5 pm on Family Day, Good Friday, Easter Sunday, Victoria Day, Canada Day, August Civic Holiday, Labour Day, and Thanksgiving Day.
We are CLOSED on Christmas Day, Boxing Day, and New Year's Day.
Visit us during one of our tours!
Gallery Map
Physical copies of the Gallery and current exhibitions available on-site.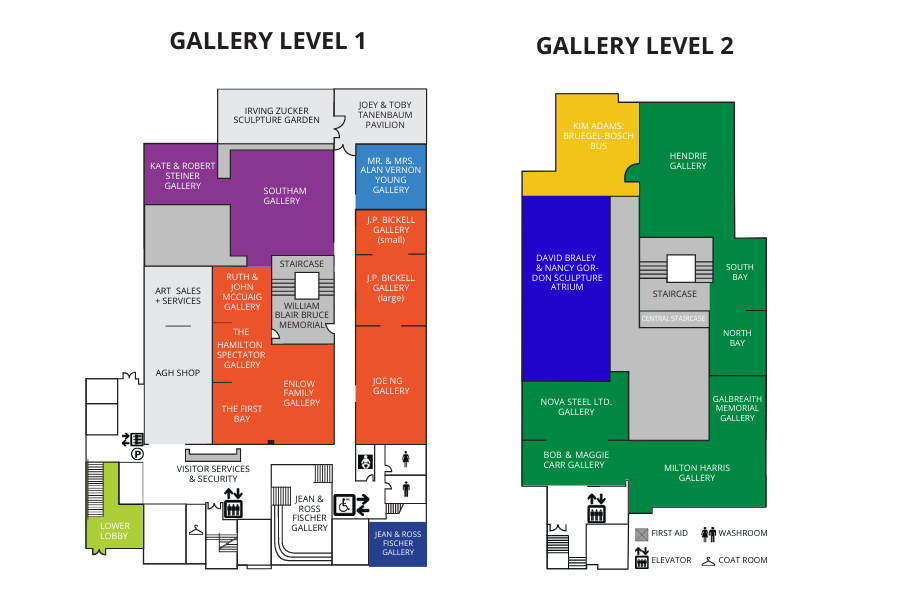 Admission
Adults $15
Seniors (65+) $12
Student (6+) FREE
Child (0-5) FREE
Members FREE

Thursdays are FREE all day!
Admission is free for Indigenous peoples.
Admission tickets are not timed and do not expire.
Tax included
Thursday free admission and free programming courtesy of



Gallery Level 2 and the Jean and Ross Fischer Gallery are always free admission, courtesy of Orlick Industries.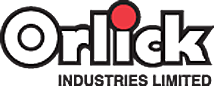 Become an AGH Member to receive unlimited free admission, 10% off at the Shop at AGH, and other great perks at the Gallery and around the community.
The AGH is located in the heart of downtown Hamilton, directly across the street from the Sheraton Hotel and Jackson Square Shopping Centre.
Underground parking can be accessed via Summers Lane or King Street West. The parking garage fees are $3.00/hour up to a maximum of $15/day. More details can be found here.
Street parking is available nearby. Some meters in the downtown core are exempt from paying after 6 pm and/or free on Saturdays. Please check the parking meter while making payment which displays the operational hours on the front face of the meter to ensure compliance and to check prices. The maximum amount of time for purchase varies by area. Please check the parking meter for the maximum time for purchase.
TrANSIT
If you are travelling to the AGH by HSR, the closest bus stops are: King Street and James Street North, Main Street West and Summers Lane, and Macnab Bus Terminal. From any of three of these stops it is roughly a 2-minute walk to to the Gallery.
If you are travelling to the AGH by GO Transit there is a bus stop directly behind the AGH on the corner of Main Street West and Summers Lane, in front of City Hall. The Hamilton GO Centre, if you are travelling by train, is a 10-minute walk from the AGH.
From the Canadian Art Collection
Horse and Train 1954
Alex Colville (Canadian 1920-2013)
glazed oil on hardboard, Gift of Dominion Foundries and Steel, Ltd. 1957
© Courtesy A.C. Fine Art
See This Collection