In response to the announcement by the provincial government to move to a modified Step Two of the Roadmap to Reopen, the AGH is now temporarily closed to the public effective immediately. Barring any further restrictions, we plan to reopen on February 12, 2022 with our upcoming exhibitions.
As of January 4th, 2022 proof of vaccination must be presented as an official vaccine certificate QR code. This may be done using a digital or paper copy.
As of November 11, 2021 the AGH requires proof of vaccination against COVID-19 or valid medical exemption plus personal identification to be presented by visitors entering the building aged 12 and up. Proof of vaccination can be a digital or paper document. Visitors 11 years and younger must be accompanied by a fully vaccinated adult.
Visitors exhibiting symptoms of COVID-19 will not be permitted to visit the Gallery. Please self-screen prior to arrival using the self-screening assessment here.
All visitors are required to wear a face mask and practice physical distancing.
We encourage you to purchase admission tickets online in advance.
The Gallery complies with all current provincial and public health guidelines regarding capacity limits.
The Art Gallery of Hamilton will continue to follow the guidance provided by municipal, provincial and federal health agencies.
Hours
Monday  Closed
Tuesday  Closed
Wednesday  Closed
Thursday 11 am – 8 pm 
Friday 11 am – 6 pm 
Saturday 11 am – 4 pm
Sunday 11 am – 4 pm
Admission
Adults $15
Seniors (65+) $12
Student (6+) FREE
Child (0-5) FREE
Members FREE

Thursdays are FREE all day!
Admission tickets are not timed and do not expire.
Tax included
Gallery Level 2 and the Jean and Ross Fischer Gallery are always FREE ADMISSION courtesy of Orlick Industries.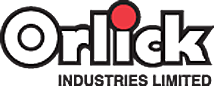 Become an AGH Member to receive unlimited free admission, 10% off at the Shop at AGH, and other great perks at the Gallery and around the community.
The AGH is located in the heart of downtown Hamilton, directly across the street from the Sheraton Hotel and Jackson Square Shopping Centre.
Underground parking can be accessed via Summers Lane or King Street West. The parking garage fees are $1.50/30 minutes up to a maximum of $12/day. More details can be found here.
Street parking is available nearby and costs $1.50 per hour Monday to Friday from 8 am to 6 pm. Some meters in the downtown core are exempt from paying after 6 pm and/or free on Saturdays. Please check the parking meter while making payment which displays the operational hours on the front face of the meter to ensure compliance. The maximum amount of time for purchase varies by area. Please check the parking meter for the maximum time for purchase.  More details can be found here.
GO TrANSIT
If you are travelling to the AGH by GO Transit there is a bus stop directly behind the AGH on the corner of Main Street West and Summers Lane, in front of City Hall. The Hamilton GO Centre, if you are travelling by train, is a 10-minute walk from the AGH.
**Please be advised that photo and video are regularly captured for marketing and promotional purposes during special events and open Gallery hours. If you do not want your likeness used, please advise an AGH Visitor Services attendant.
From the Contemporary Art Collection
Roulette 1993-2005
Barbara Steinman (Canadian b. 1950)
sound sculpture; brass, etched glass, audio, Gift of the artist, 2010
© Courtesy Barbara Steinman
See This Collection