The AGH permanent collection, exhibitions, and connection to a wide spectrum of living artists allow us to offer unique and transformative educational experiences to schools and students.
These programs serve grades K –12, can meet a wide variety of curricular goals, and modify easily to specific needs of a classroom, be it in-class or at the gallery.
Join us in-person for a guided exploration of the AGH Collections and Exhibitions. Discover, discuss, create, and learn through the lens of one of Canada's most important historical and contemporary art collections.
Bring the AGH to your classroom virtually or in-person for a 3-part program exploring a variety of creativity expressions including visual art, music, theatre, dance, film, or photography.
Accessibility is a priority at the AGH. We are pleased to adapt the schedule, format, or content of our school programs to accommodate the needs of students.
AGH School Programs sponsored by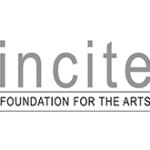 From the Contemporary Art Collection
Clown d'Amsterdam
Karel Appel (Dutch 1920-2006)
acrylic on wood, Gift of the artist, 1976
© Karel Appel Foundation / SODRAC (2016)
See This Collection