The Art Gallery of Hamilton hosts an ever-rotating array of temporary and traveling exhibitions, holds one of Canada's most important art collections of over 10,000 objects, and has become a hub for community and cultural activity. Our school programs are extremely flexible, can serve a wide range of curricular goals, and prioritize interactivity and expression as key tools in student learning, and building first-hand connections between students and arts and culture workers.
NEW THIS YEAR: Our school programs are available as Virtual Visits within On-Site, In-Class, and On-Screen programs.
School visits to the Art Gallery of Hamilton engage young learners through discussion and hands-on experiences. Choose one of the following programs as a basis for your half-day or full-day school visit.
In-Class brings specially trained local artist-educators into your classroom to create and deliver dynamic arts-based lessons to support and enhance the core curriculum. Students will be inspired to collaborate, think critically, problem-solve, and communicate their ideas as they develop a deeper understanding of themselves, each other, and their community.
On-Screen gives students the opportunity to experience the power of film as an art form through feature films and documentaries matched to the Ontario Curriculum.
All of the details needed to finalize your visit are included here, from fees and schedules to Gallery Etiquette and location.
Accessibility is a priority at the AGH. We are very pleased to make adjustments to the schedule, format or content of our school programs to accommodate the needs of students with disabilities.
School Programs sponsored by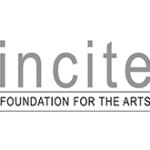 From the International Art Collection
Esquisse, Composition Polychrome 1947
Fernand Léger (French 1881-1955)
oil on canvas, Gift of the Ontario Heritage Foundation, 1988, donated by Walter Carsen, 1976
© Estate of Fernand Léger / SODRAC (2016)
See This Collection