With expanded tours and studio offerings, new initiatives in film and media, as well as the inclusion of an artist in the classroom program, learning with the AGH serves a wider set of curricular needs than ever before.
The Gallery's core collection of over 10,000 works of Canadian, historical, international, and contemporary art is considered one of the finest in the country; this collection forms the basis of a dynamic learning environment. Our educational programs put an emphasis on responsive and experiential learning and build first-hand connection with working artists, while highlighting cultural activities of this region and beyond. These programs serve curricular goals in Languages, History, Mathematics, Science, Geography, and beyond.
We engage young minds through discussion-based experiences that encourage students to look closely at art and make in-depth connections between the work, the world, and their own identity. Studio-based response activities provide learners with the opportunity to articulate their thinking through expressive media including printmaking, sculpture, collage, painting, and literacy activities.
Tailor your experience by combining two or more programs to meet the needs of your class. Ask about ways to enhance your day by incorporating a guest educator, community partner, or film program that deepens students' understanding the exhibitions on view.
Students will be encouraged to generate their own works through creative writing or spoken word performance in response to a select screening of documentary, narrative film or media work. A special program coordinated in partnership with Hot Docs will be offered during the AGH BMO World Film Festival, as well as ongoing gallery-based workshops.
This program partners established local Artist Educators with teachers to bring meaningful arts-based lessons to your classroom. Students will dance, sing, paint, sculpt, film, drum, act, write, move and create their way through engaging and inspiring learning.
All of the details needed to finalize your visit are included here, from fees and schedules to Gallery Etiquette and location.
Accessibility is a priority at the AGH. We are very pleased to make adjustments to the schedule, format or content of our school programs to accommodate the needs of students with disabilities.
School Programs sponsored by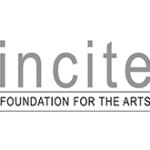 From the Canadian Art Collection
The Victorian Dress c.1914
Helen McNicoll (Canadian 1879-1915)
oil on canvas, Gift of A. Sidney Dawes, Esq., M.C., 1958

See This Collection