Experiencing art allows participants to celebrate their strengths and abilities, and promotes many health benefits. AGH Wellness Through Art features programs for persons with disabilities and special needs.
Why is art a powerful tool for optimal health and wellness?
Encourages multiple forms of communication, both verbal and non-verbal
Provides shared experiences for participants and caregivers
Celebrates, supports and highlights abilities
Can trigger feelings of pleasure, success, companionship, memories and past experiences
Validates personhood and is a healthy way to relieve stress and anxiety
Everyone can experience the transformative power of art, regardless of ability, experience or level of wellness.
The AGH has created programs to suit specific needs and interests, and has worked with community groups, retirement homes, hospitals and care facilities, schools and educational programs. We can create single-visit events, or longstanding relationships.
An arts-based experience for persons with dementia and their caregivers. Our team facilitates art discussions and art-making that are designed to promote engagement and self-expression while improving the quality of life for both the individual and caregiver.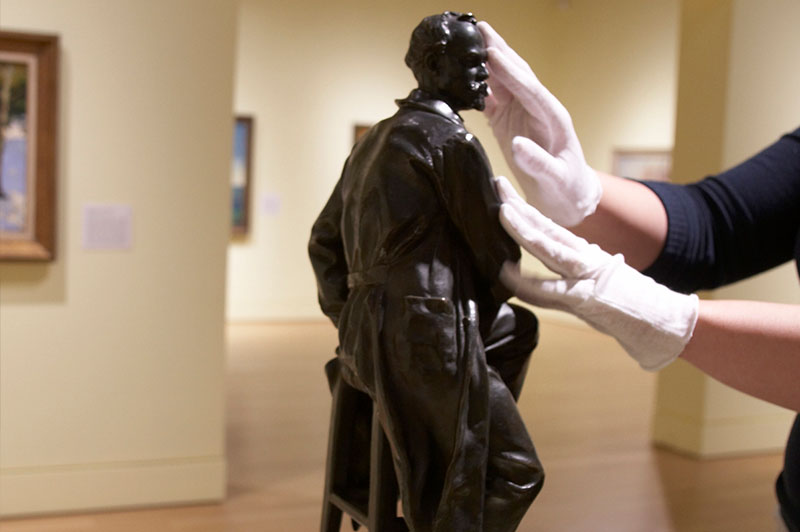 Touch Tours
Experience art through your sense of sound and touch. Our tactile tours highlight works from the AGH Collection that visitors can touch while hearing vivid descriptions and stories about each object.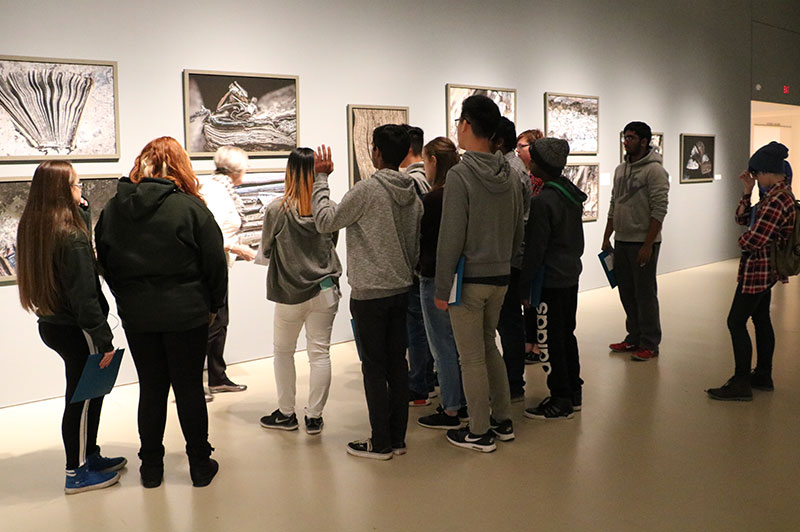 Custom Programs
If you have a specific program, idea, or request, please contact us. We have worked with groups and organizations both large and small to provide custom experiences for diverse communities. Our safe and welcoming space offers a place of solace, comfort, and renewal. We look forward to welcoming you.
From the Contemporary Art Collection
Resting with Warriors 2001
Shelley Niro (Mohawk b. 1954)
series of 4 woodcuts on wove paper, Purchase, Permanent Collection Fund, 2016
© Courtesy Shelley Niro
See This Collection