There are so many fun ways to learn and play through art! Enjoy family-focused activities, events, and programming throughout the year.
KIDS' Camps
We offer lively hands-on art camps during school holidays, including March Break, summer holidays, winter holiday breaks, and PA Days throughout the year.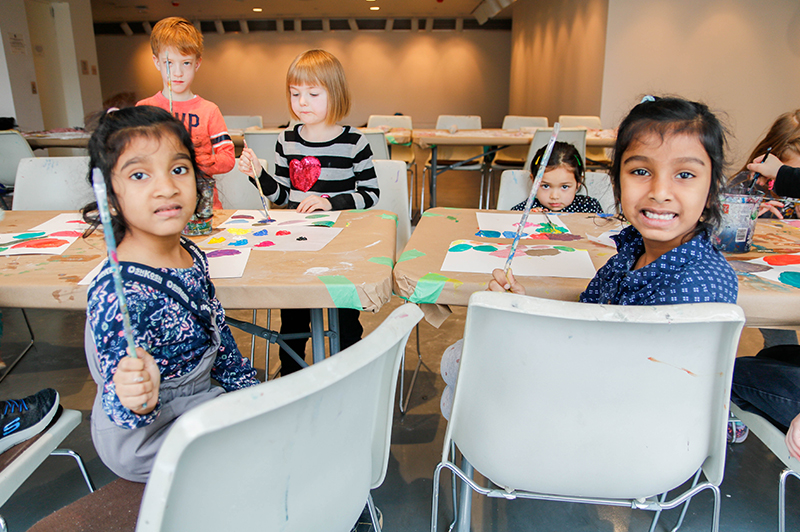 Kids' Studios
In addition to seasonal camps and ongoing family programming, we offer hands-on studio classes for kids ages 7 to 14 every Spring and Fall.
Family Fun
Join year-round family-friendly events, tours, and hands-on art-making activities inspired by the AGH Collection and exhibitions.
summer picnic
One of our biggest and most popular events all year! Explore art and culture through creative activities, pop-up art, talks, demonstrations, performances, and so much more.
From the Contemporary Art Collection
Red 1980
Barbara Astman (Canadian b. USA 1950)
colour print, Gift of the Volunteer Committee, 1981
© Courtesy Barbara Astman
See This Collection