Photophobia brings incredible emerging, experimental video and film art to the comfort of your home, streaming free online August 5 at 8:00 pm!
Established in 1999, Photophobia is Hamilton's first film and video festival dedicated to the development of experimental time-based media. Not confined by restrictions or themes, Photophobia is a free, juried festival that invites the community to experience a showcase of contemporary work that tests the boundaries of each medium.
This year, Photophobia will be presented online as part of our AGH Thursdays, August 5 at 8:00 pm!
Pre-order now to watch online!
Before the program launches, head to the Gallery for a complimentary exhibition tour and experimental sketchbook workshop. Then, tune your screens online to enjoy this year's Photophobia!
Space in the workshop is limited. Register today!
Photophobia 2021 Program
Moving, Parts One and Two – Sandy McLennan – Canada, 2021
While thinking about moving, McLennan shot the same view of his house over different seasons using Double 8 mm film. The many emotions encountered while thinking about moving are represented by different film stocks and processing each strip of film with a different recipe or method.
⠀⠀
Distance – Sadaf Khajeh and Dorsa Asadi – Canada, 2020
Shot during the pandemic, Distance captures what it feels like to have an attachment to someone whose presence takes place in another space as well as a different time. Through unscripted passive daily dialogues, the film glances at our perception of reality and existence, especially during times when we feel most isolated and unreachable.
⠀⠀
Don't Forget the Water – Christina Hajjar – Canada, 2021
A phone conversation sets the diasporic table as a disembodied figure prepares Qahwah Arabi / Arabic Coffee. Here, the contradictions inherent in Google Translate's instant camera feature are made visible through glitched mistranslations. Using these flaws as a prompt, the communication between a mother and a daughter considers ambiguity as a source of embodied knowledge.
⠀⠀
Woven – Lupita Guerrero – Canada, 2020
Depicts the interconnected nature of tender, yet fragile, mother-daughter relationships and references gendered roles within the home that are built upon generations of cultural femininity. Through the act of braiding, sentiments of both childhood familiarity and adulthood discomfort arise as the duo recall distant memories and lineage that fosters the exploration of the daughter's identity.
⠀⠀
Relax with Sample 01 – Valentin Brown – Canada, 2020
Accessibility features such as closed captioning and audio description animate the regulated body known as Sample 01, rather than translate it for an imagined disabled body that is often assumed to be white, cis, sane, and heteronormative. This work envisions possibilities that lie beyond compliance, rejecting neoliberal checklists and minimum diversity standards.
⠀⠀
When It Reigns, It Pours – Batoul Faour and Alex Sassine – Lebanon, 2020
On August 4th, Beirut was shook by an explosion that ravaged the heart of the city. This film deals with notions of collective trauma, and narratives of resilience that are often branded around these kinds of tragedies, and how we're made to go on despite them.
⠀⠀
The Spirit of Rage – 2Ro Media with Janet Rogers and Jackson Twobears – Canada, 2020
A humorous romp through the ridiculousness of white supremacy using poetry, performance art and sound effects.
⠀⠀
Welcome to the Alter-Ego Citadel – KanikaXx – Canada, 2020
An experimental video that explores concepts of safety and security in digital spaces. Pointing to themes surrounding the surveillance state, gender identity, and safe spaces, the work acts as a mirror held to society: as viewers we are asked to consider our own relationship to digital tools, which have the ability to bring us together or tear us apart.
⠀⠀
Bridge Obscura: Connecting Nations through Film, Art & Culture – Shahrzad Amin – Iran, 2020
Through the lenses of art practice, sensory ethnographic filmmaking, and architectural design, this project examines the power and effectiveness of a short film to express ideas about connectivity between Iranian culture and the rest of the world. The video highlights a social openness and necessity for global international connectivity by applying the figure of the Khaju and Allahverdi Khan bridges in Iran, and their acoustic ecologies, as a metaphor for overcoming cultural distances.
⠀⠀
Strada Statale 696 – Dallas Fellini – Canada, 2020
Exploring trans presence in public hypermasculine spaces, using the Italian piazza (public square) as a point of departure. Hyper-location-specific sound, imagery, and language combine to pose questions about the past trans occupants of the digitally inhabited space.
⠀⠀
Blue – Laura Magnusson – Canada, 2019
Alone on an ocean "tundra," wearing a protective clamshell-like parka and winter boots, a woman arduously moves, exhales, and burrows through the afterlife of sexual violence. The medium of water, with its destructive potential and capacity to heal, in addition to the weight of an air tank, with its promise of survival and threat of impending emptiness, hold the fullness of traumatic experience. This autobiographical work is the impact statement that the director was not permitted to give before the law.
⠀⠀⠀
Survival 101: In Case of Complete Disappearance – Jinyoung Kim – Canada, 2020
Documents a conversation between a family of three, in which they plan for their theoretical survival in case of an apocalypse. The conversation evolves around an imaginary situation where they were the only human survivors of the situation and later, encountering an unknown being.
Co-Presented by: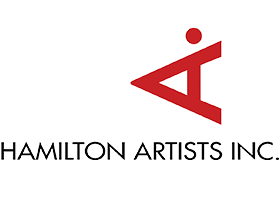 From the Contemporary Art Collection
Roulette 1993-2005
Barbara Steinman (Canadian b. 1950)
sound sculpture; brass, etched glass, audio, Gift of the artist, 2010
© Courtesy Barbara Steinman
See This Collection