Tuesdays, 10:00 am – 12:00 pm
September 27, October 4, 11, 18, 25, November 1, 8, 15, 22, 29, December 6, 13
Onsite sessions at AGH: September 27, October 18, November 8, 29

Register by: September 22

Conversations about art and hands-on activities, designed to support social connection and interactive, friendly arts experience for participants 55+ with a range of abilities. No experience with art is needed and we'll provide everything you need to participate. There will be 4 sessions in person at the Gallery.
Please note:
Art Kits can be picked up at the AGH, or we can make mailing arrangements at the time of registration (at the participant's expense).
This Fall 2022 season, the Artful Moments programs will be a mix of virtual and in-person sessions. For virtual sessions, we will offer online programs using Zoom or phone based programs.
Participants are encouraged to include a friend or family-member to share in the program at no extra charge. Family and friends are encouraged to participate in discussions and hands-on activities along side participants.
---
Help us develop Artful Moments!
The AGH is looking for persons with lived experience of dementia, vision loss and disabilities to participate in advisory conversations and committees to inform programs like these. Please contact access@artgalleryofhamilton.com or 905-527-6610 x272 to learn more.
This program is free thanks to our funders
Additional funding provided by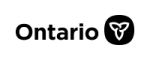 1:30 pm - 3:30 pm
Tuesday, February 14, 2023
10:00 am - 12:00 pm
Tuesday, February 28, 2023
From the Contemporary Art Collection
Tin Locomotive 1982
John Hall (Canadian b. 1943)
acrylic on canvas, Gift of Alison and Alan Schwartz, 1994
© Courtesy John Hall
See This Collection