Dubbed the "secret nanny-photographer" by the media, Vivian Maier (1926-2009) always had a Rolleiflex camera around her neck, yet zealously hid the resulting photographs from others. Her work—including more than 2,000 rolls of film, 3,000 prints, and more than 100,000 negatives—remained unknown until her street and travel photography was discovered at a Chicago auction house in 2007, when the contents of one of her storage lockers was sold off to cover delinquent payments.
Her black-and-white photographs—mostly from the 1950s and 1960s—are striking images of the architecture and street life of Chicago and New York. She rarely took more than one frame of each image and concentrated on capturing children, women, and the elderly. The breadth of Maier's work also reveals a series of striking self-portraits as well as prints from her travels to Egypt, Bangkok, Italy, the American Southwest, and other locations.
Vivian Maier: Street Photographer includes over 100 black-and-white and colour photographs and 8-mm films shot by Maier. The Art Gallery of Hamilton is the only Canadian gallery to present the exhibition.
Born in the Bronx to a French mother and Austrian father, Maier split her time between Europe and the United States, returning to New York City in 1951. In 1956, she settled in Chicago where she worked as a nanny for more than 40 years. Towards the end of her life, Maier was supported by one of the families she had cared for in the 1950s; this family helped pay her rent on a studio apartment, but was unaware that she had items in storage. Following a fall and head injury, Maier died in a nursing home, alone and intestate, at age 83.
PURCHASE TICKETS Become a Member
Follow along on social media with #AGHVivianMaier
Header Image: Vivian Maier (American 1926-2009), New York, NY (detail). © Vivian Maier/Maloof Collection, Courtesy Howard Greenberg Gallery, New York.
Circulated by diChroma Photography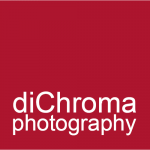 With the courtesy of Howard Greenberg Gallery, NY.