Do you love drawing, sketching, painting, printmaking, and everything under the umbrella term of "art"?
How about sharing your skills with and learning from other artists like yourself?
What about drop-in classes with little to no preparation beforehand?
If you said yes to any of these questions, read on!
The Art Gallery of Hamilton is excited to present our pilot art-making and skill-sharing program, YAC, created especially for youth and emerging artists aged 14+.
Starting April 14, join Youth and Studio Coordinator Tyler Van Holst on Wednesday evenings bi-weekly to learn and create! Try out drawing if you're a total beginner, or sharpen your art-making skills if you're the pro! This is a pilot youth activation project, so there's room to do exactly what you'd like to do, but each session will start with chatting about finding ways to stay creative at home with limited supplies, connecting with other artists on virtual platforms, and sharing your art with your communities. There are no pre-requisite skills or creative abilities required to participate in this program.
Here's what you'll get out of this project:
New connection to a creative community
Brand new artistic skills
Same nurturing, creative inspiration you need!
So join us! Enjoy connecting from the comfort of your own device, space, and simple arts supplies that you can find within your home already. Sessions will include skill-sharing and art-making with professional, guest artists that you love and want to connect to. Get excited to enjoy even more alignment with your creative expression!
Sessions will take place with all excitement via Zoom.
Do you have any accommodation requests to participate or would like to get more information about this project? Please email senjuti@artgalleryofhamilton.com.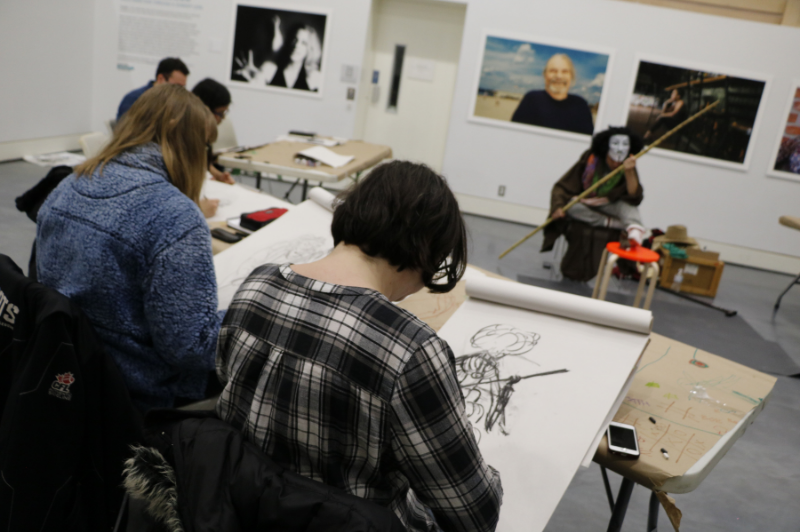 6:30 pm - 9:00 pm
Wednesday, July 6, 2022
From the International Art Collection
Toklihili: The Young Indian Princess
Sophie Anderson (French 1823–1903)
oil on canvas, The Joey and Toby Tanenbaum Collection, 2002

See This Collection