Free Thursdays: Esmaa Mohamoud Panel Talk
7:00 pm - 8:00 pm
Thursday, May 20, 2021
Before the talk, enjoy the full Virtual Tour video below!
---
Esmaa Mohamoud: To Play in the Face of Certain Defeat repurposes language and inconography from the realms of professional sport in order to highlight the pressure, sacrifices, and burdens black bodies endure within cultural systems.
This panel talk will connect themes from this exhibition to issues and activism unfolding both globally and locally within the Hamilton area.
Artist Esmaa Mohamoud will talk alongside two of Hamilton's most passionate activists: artist, educator, and organizer Sahra Soudi, and School of Social Work Associate Professor at McMaster University Ameil J Joseph, PhD. The panel will be moderated by Alicia Hall, Executive Director at Nia Centre for the Arts in Toronto.
---
Virtual Tour
---
Alica Hall has been working at the intersection of art, communications, and community development for the past 10 years. Her curatorial practice is driven by a desire to explore identity and power, excavate lesser-known stories, and a commitment to expand the visual narratives surrounding the Black experience. In 2018, she took on the role of Executive Director at Nia Centre for the Arts. In her time at the Centre, she launched their first residency program, curated the first Black Art Fair in Toronto, as well as private exhibits. Now, she's heading up the renovation of the Centre to transform the 14,000 sq. ft facility into Canada's first professional multi-disciplinary arts facility dedicated to supporting and showcasing Afro-diasporic art..
Sahra Soudi is a multimedia artist, curator, educator, and community organizer based in Hamilton, whose art practice is rooted in social justice activism. Inspired by collectivity and community, their efforts are reflected in two artist collectives, HAVN (Hamilton Audio Visual Node) and COBRA (Coalition of Black and Racialized Artists). Soudi is an emerging curator who is interested in disrupting ableism and colonialism that exist in institutional art spaces through practices that empower marginalized communities by combining accessibility, mutual aid, and restorative justice.
Dr. Ameil J. Joseph is Associate Professor, Social Work at McMaster University, whose projects have looked at issues of social justice, violence, ethics, confluence, historiography, and social work using complimentary theoretical and methodological frameworks to engage respectfully with the complexities of our human condition. He is a vocal activist on many key issues, most recently the fight to provide proper vaccine access to Black and racialized populations in Hamilton.
---
Image: Esmaa Mohamoud, Heavy Heavy Hoop Dreams, 2016-19, 60 concrete basketballs, black Plexiglas, 10 x 10 ft. Courtesy of Georgia Scherman Projects. © Esmaa Mohamoud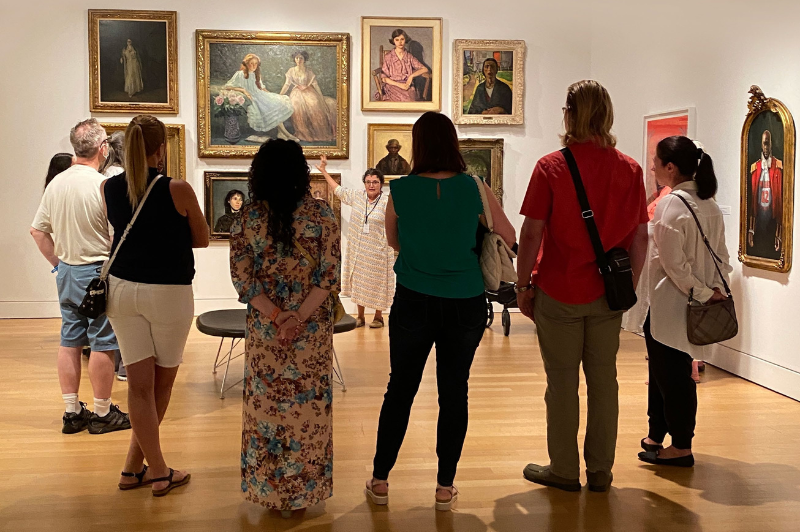 Saturdays & Sundays at 1:00 pm, Thursdays at 6:30 pm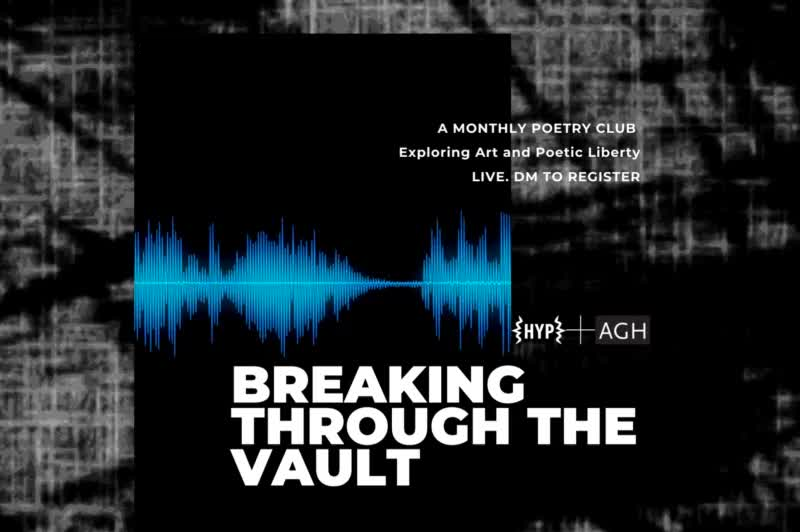 4:00 pm - 6:00 pm
Thursday, December 14, 2023
From the Canadian Art Collection
This is the Nemesis 1965
William Kurelek (Canadian 1927-1977)
mixed media on masonite, Gift of Mrs. J. A. McCuaig, 1966
© Estate of William Kurelek, Courtesy of the Wynick/Tuck Gallery, Toronto
See This Collection