Family Time Tour
1:00 pm – 1:25 pm
Ever wondered what your child thinks about art? In these mini-tours of Gallery Level 2 exhibitions, our expert docents will show kids and parents how to look carefully and think creatively. Please gather in the lobby.
Collaborative Art-Making: Zine Machine
1:30 pm – 3:30 pm
Join our team of artist-instructors who help families create their own works of art inspired by the exhibitions on view. In September, we'll learn all about zines, how they are reproduced and how they can tell an important story! Inspired by My Back Pages: The Art of Zines and Indie Publishing, families will get to make their own mini-zine to reproduce and distribute.
AGH Members Free
Non Members $5.00 per family (2 adults and up to 4 children)
Please pay on arrival. Gallery admission not included.
Funding for Family Fun Days is provided by ArcelorMittal Dofasco's Corporate Community Investment Fund.
9:30 am - 12:00 pm
Saturdays, September 21, 28, October 5, 12, 19, 26, November 2, 9, 16, 23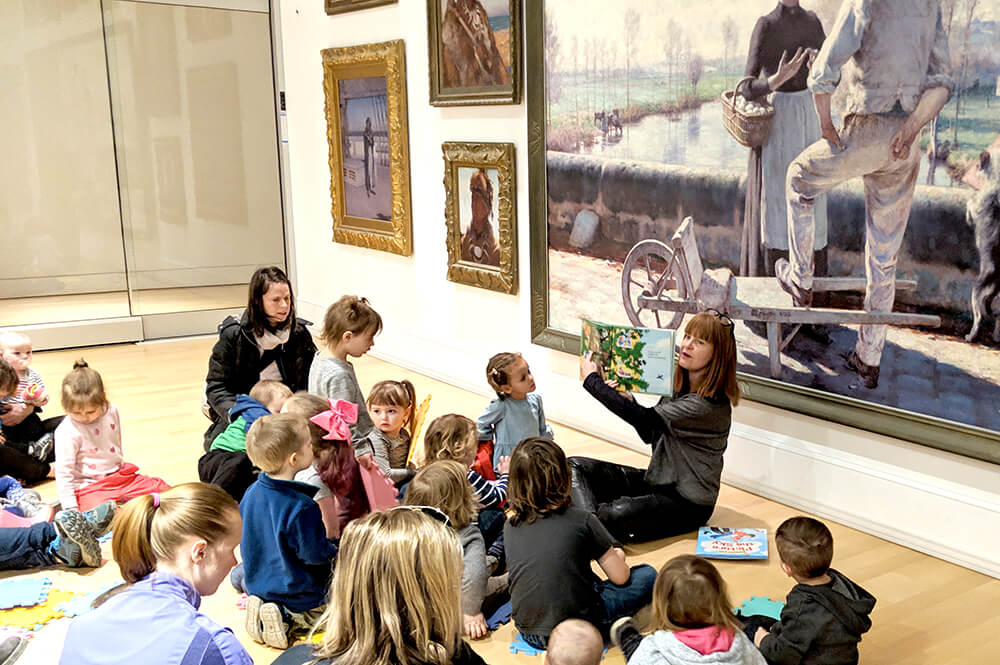 10:00 am - 12:00 pm
Tuesday, September 24, 2019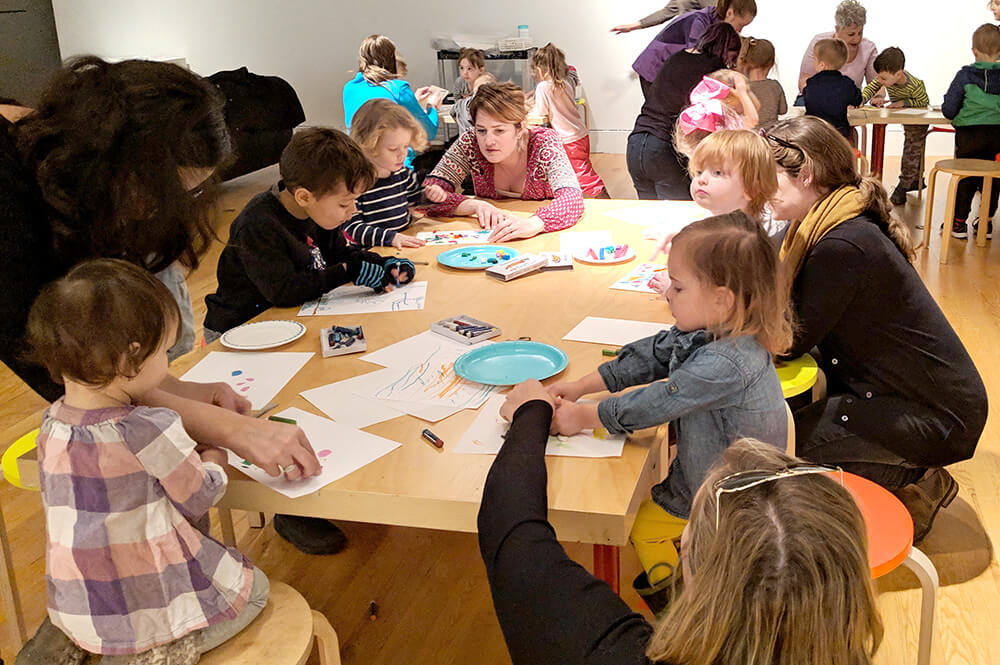 10:00 am - 12:00 pm
Tuesday, October 8, 2019
From the Canadian Art Collection
Logging in Winter, Beaupre 1896
Maurice Cullen (Canadian 1866-1934)
oil on canvas, Gift of the Women's Committee, 1956, dedicated to the memory of Ruth McCuaig, President of the Women's Committee, 1953-1955

See This Collection