Helen Hadden has been a part of the AGH for longer than most, boasting an impressive 53 years as a dedicated Volunteer.
Every Thursday we look forward to her visit where she brightens our Library with her breadth of knowledge and experience as a Professional Librarian. The Library is of special significance for Helen, as she was one of it's founders in 1977.
We wanted to thank Helen for her years of dedication to the AGH, which has helped the Gallery become one of the best in Canada. It is for this reason we asked her to describe her experiences here to share with you!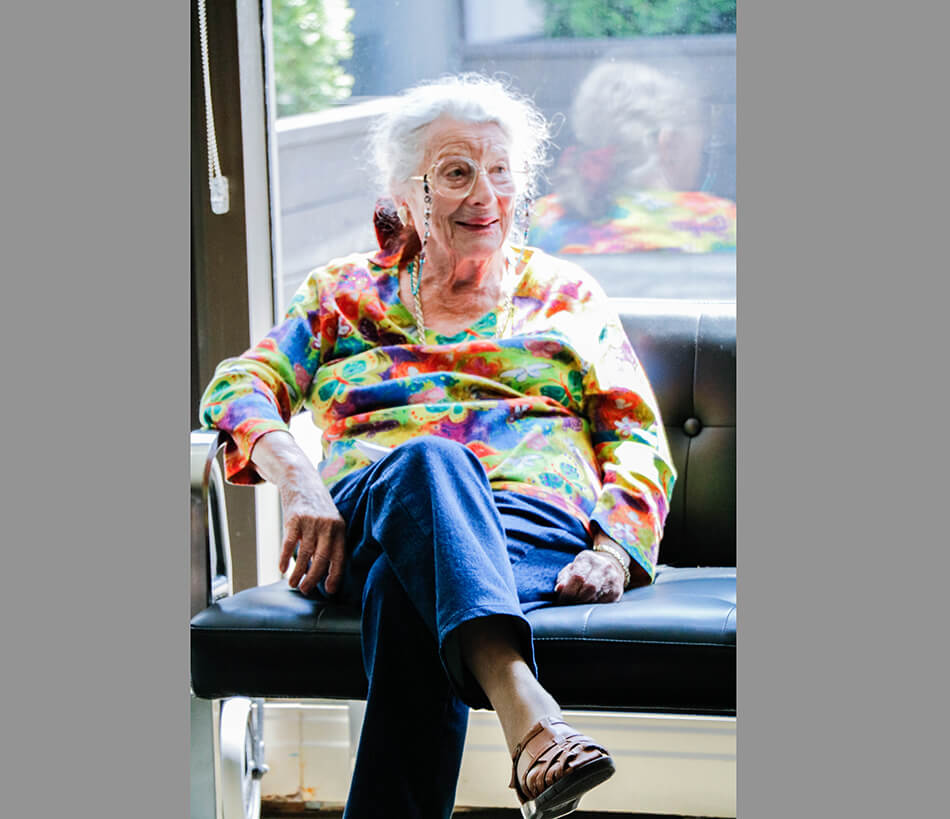 When did you start volunteering at the Art Gallery of Hamilton?
1965 – I was married to a doctor & had 3 young children.
Why did you start Volunteering?
Art History was one of my most exciting courses at the University of Toronto. I received my Bachelor of General Arts in 1947 and my Bachelor of Library Science in 1948. I was always a lover of art galleries and museums, here and abroad. Volunteering provided an opportunity for me to channel my passion and a means of sharing the art of looking at paintings as well as the particular contribution of the artists. 
What is your favourite memory?
In 1998 I curated an exhibition based on the book Roughing it in the Bush by Susanna Moodie, a pioneer English woman living with 7 children in a log cabin in the Ontario wilderness near Lakefield. The life story details the family's struggles for survival in the 1830s. The exhibition was the second part of a two-part exhibition feature titled Reading the Collection. I enjoyed the challenge of creating the exhibition based on the classic life story, using a selection of paintings that were paired with the text, to dramatize the life of Susanna Moodie.
What are you most proud of from your time volunteering with the AGH?
I have always felt I participated in two somewhat related worlds at the Art Gallery of Hamilton with it's fine Permanent Collection.
Firstly, a long history as a docent. This involves turning a visual experience for audiences into using a language that assists them in discovering new ways of looking at art, explaining anecdotal stories of the works helped to bring the art to life. Primarily, to open people's minds and build with enthusiasm a rapport, despite their prior attitudes often regarding contemporary art.
My other world, as a Professional Librarian, was the opportunity to create an art based Library when we moved to our present location in 1977. Others assisted in building one out of the vast and rich hoard of books and materials long stored. Full of rare books, catalogues and related information, huge file units, with prime source material, the Library has long been a treasure house for researchers, staff and visitors over the years. Long may it endure in the digital world of today!