Browse the AGH Shop's newest collection of beadwork from local Indigenous artists!
Shop online now: https://shop.artgalleryofhamilton.com/
---
Beadz by Dre
Andrea Jade Johns is a Haudenosaunee/Kanien'kehá:ka (Mohawk) woman living on the traditional territory of many nations including the Mississaugas of the Credit, the Anishnabeg, the Chippewa, the Haudenosaunee and the Wendat peoples, in Toronto, Canada.
She comes from a family of beaders and has spent many years perfecting her craft. She was selected as a vendor for Indigenous Fashion Arts Festival Marketplace 2022 and debuted a large collection of unique and intricate beadwork.
She creates high-quality, original statement pieces.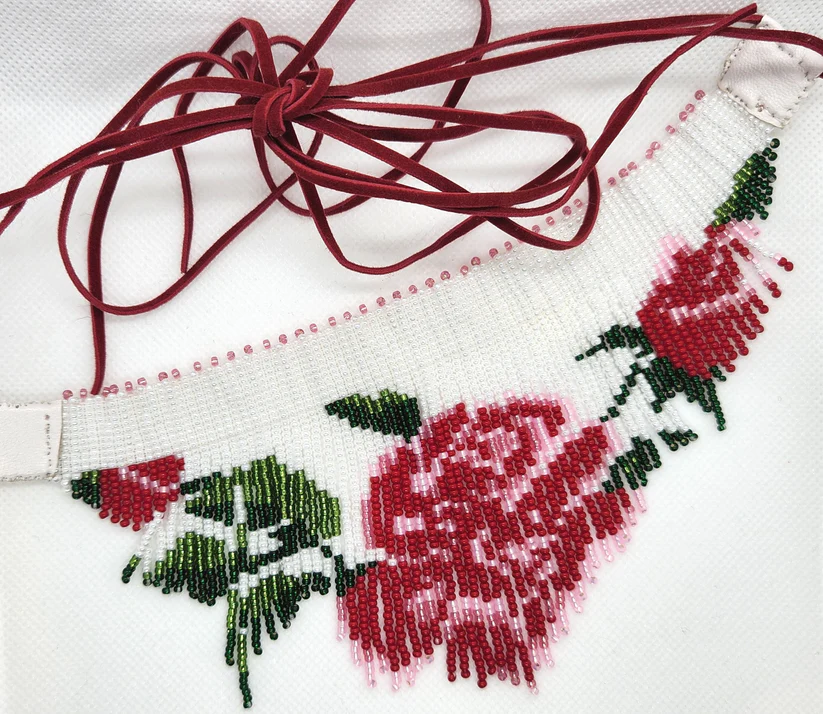 Beads In The Trap
Darien Bardy is the artist behind Beads In The Trap. She is Kanien'kehá:ka (Mohawk) Turtle Clan and part of the Six Nations of the Grand River.
Since 2017 she's been handcrafting modern beaded jewelry and accessories inspired by traditional Haudenosaunee beadwork and other forms and styles of Indigenous artistry. Her style is influenced by her perspective as an urban Indigenous woman on her journey of cultural reclamation and reconnection. Her beadwork represents good medicine, modern Indigenous fashion, and cultural revitalization.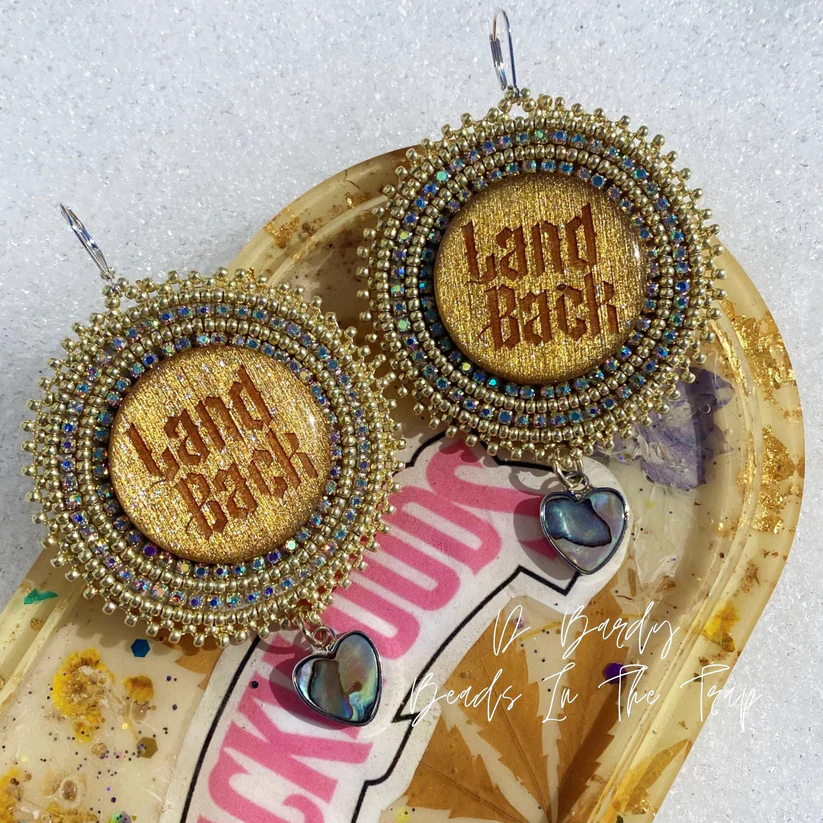 Creations by Sarah
Sarah Fraser is a First Nations Mohawk of Kahnawa:ke residing in Toronto. She is a self-taught Urban Indigenous Bead Artist, specializing in Traditional Haudenosaunee raised beading. Her beading is one of a kind and handmade, bead by bead, by her.
Sarah is a standing member of the Indigenous Arts Collective of Canada. Some of her creations can also be viewed and purchased at the McCord Museum in Montreal and at the Native Women's Association of Canada in Ottawa.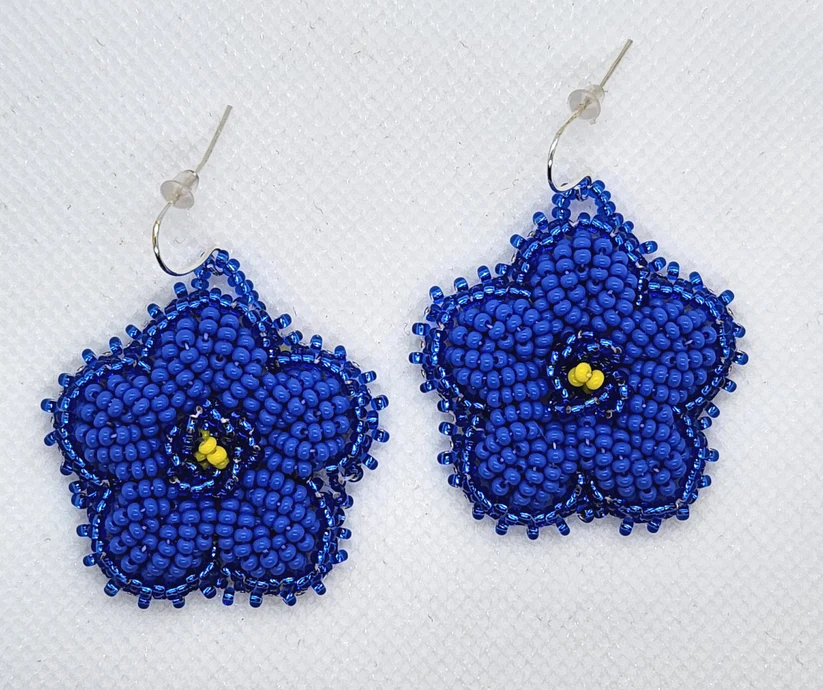 Flourish and Grow
Mikaila Stevens is a beadwork artist and designer currently based in London, Ontario. Through Mikaila's journey of connecting deeper to her Mi'kmaq heritage and healing through art, she creates expressive and personal works combining her background in textile design, printmaking, and passion for beading.
Through vibrant colour schemes and conceptual design inspired by natural landscapes, the beauty of our planet, and everything beyond, Mikaila launched Flourish and Grow in 2019 where she creates one-of-a-kind contemporary style beaded accessories, artwork, and apparel.
Flourish and Grow is Mikaila's creative outlet but more importantly her way of connecting to those with stories like her own in a world that often feels overwhelmingly alienating.