Since the pandemic happened, I have felt very busy, but a very different kind of busy. A kind of busy where I am constantly unsure that I actually am busy. You see, while I try to continue my job in Programs and Education for this gallery, my wife works as the director of a shelter serving adults who contend with mental health and/or substance-use crises—stressful on a regular day, super-duper stressful during a pandemic. I know for a fact that she is busy. And essential. And pressed upon by a myriad of urgent, palpable new problems. And she still goes to her place of work every day, and her place of work still delivers roughly the same service as before. Most of us, myself included, cannot say that.
I am busy because our Gallery is still trying to function, despite the fact that we can't go to the Gallery, and we don't have anything resembling familiar conditions in which to deliver something akin to what we normally do. This makes the work on some level abstract; it is work derived from the damage control of not being able to work. It is the work of seeing if you can make visceral, communal things happen in flat, disconnected virtual space. It is work which attempts to calibrate to a hypothetical, constantly morphing, always-endangered idea of the future. Subsequently, it achieves Kafkaesque stature, which, I can say with certainty, is draining in a thoroughly different way than regular work.
It occurred to me the other day, that one way to look at our situation is that cultural workers (along with so many other kinds of workers) have been removed from their ecosystem, and placed in something resembling a glass jar. For the moment we can breathe, and we might even be curiously intrigued by the newness of it all, but if we are going to survive in this space, we need to erect some structures that will allow for a flow of activity and exchanges to occur. We need to erect a kind of architecture in which to inhabit.
Given this, it is interesting to think about actions our cultural community has been taking this last month. For example, within days of the pandemic lockdown, Jeremey Freiberger and Jamie Smith responded with an event, Hamilton Shows Up. The logic was simple: there are no more public shows, which means no more income for performers, so let's build an echo of that online, and let's entreat people to pay their support. Their first Saturday concert happened between 5 and 9, showcased 21 performers and raised something like three grand, split between the talent. What I noted was that the exhilaration of this moment wasn't necessarily generated by the performances themselves, it was more the thrill of preserving an economic exchange; local performers require an audience—here was a quick, nourishing means to complete that connection.
Just over a week ago, The Hamilton Arts Council launched the Hamilton Artists Relief Fund, which builds on that same ambition, and which has found means to deepen the financial pot, the sustainability and regularity of the performances, and the awareness that cultural support is a constant requirement. At the time of writing this article, they have proudly dispensed the first ten thousand dollars of support to area applicants.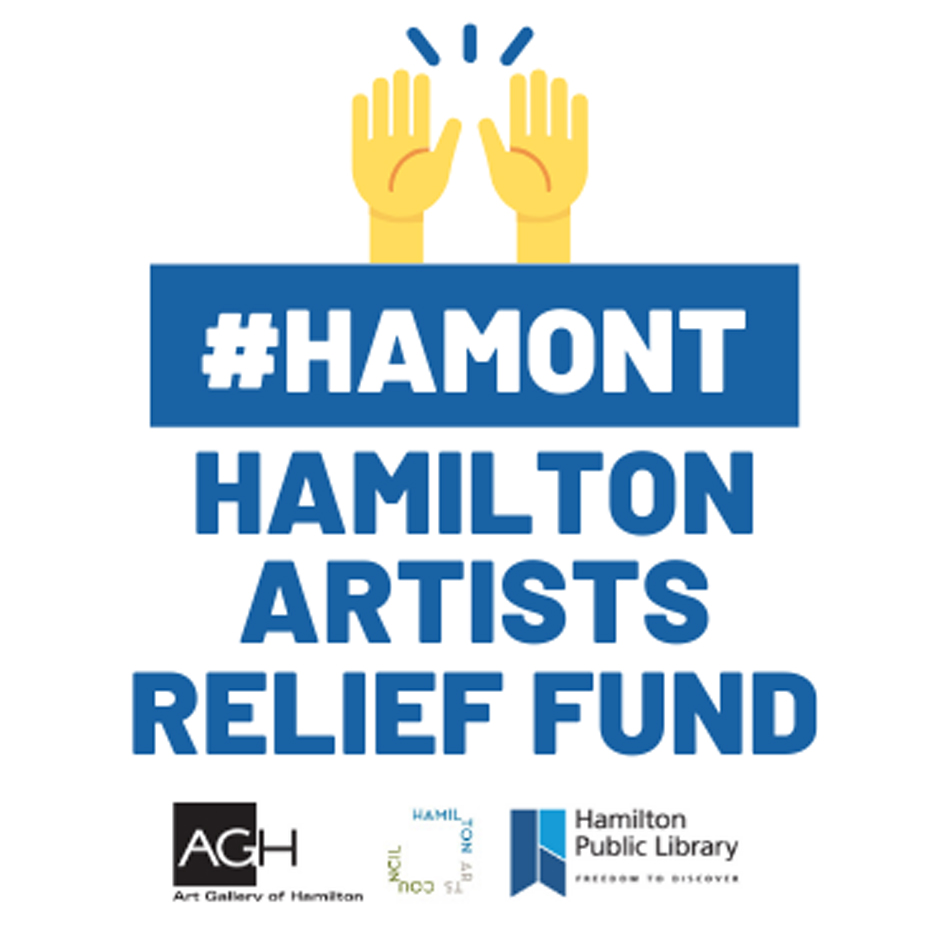 Support is a vital word these days; we don't just get take-out food anymore, many of us eat out in order to deliberately shore up the establishments we love who are suffering. I never thought there could be such a thing as a responsibility to eat tacos or buy jigsaw puzzles from indie booksellers like Epic and King West Books. They are just two of many small cultural businesses, precarious at the best of times, who have deftly risen to the challenge to deliver content to our doorsteps. When the consumption of culture occurs with some awareness of its impact, it betters the experience overall. Considering that all of our recent consumption is mediated online—in a virtual space with a reputation for lazy, unconscious transactions—it's kind of miraculous.
Last week, I noticed the Hamilton Artists Inc. launch a fundraising initiative called Faraway Flowers, an ingeniously branded scheme that united the gallery with local florists in order to offer door-to-door bouquets. It gave me three distinct thrills: that of a well-delivered campaign, an unexpected partnership, and well-timed reminder to make supportive gestures in your community. Like an oaf, of course I missed the deadline, but they are doing it again for Mother's Day.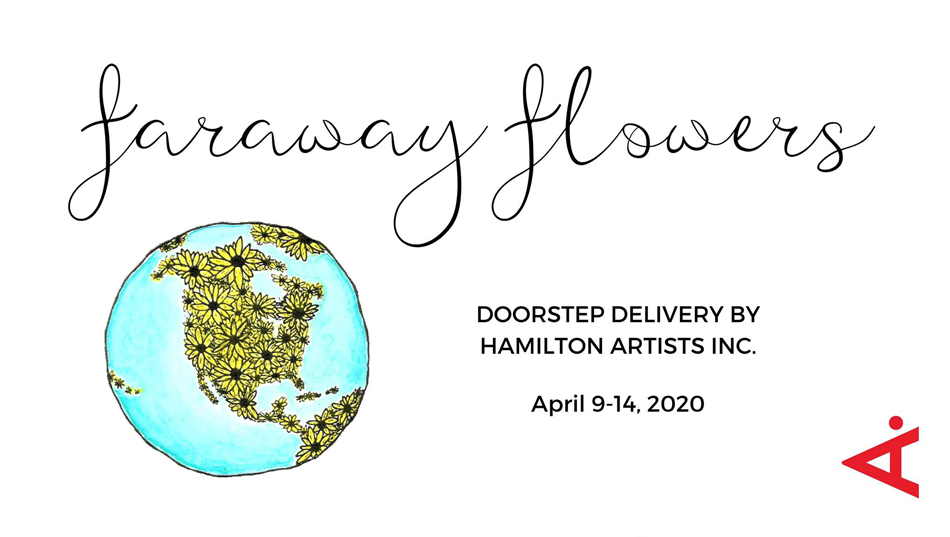 There had been a lot of recent discourse before the pandemic about the urgent need for cultural workers to strengthen and expand their networks and their social participation. Now, it feels even more urgent to be more consciously aware of our networks, their fragility, our obligations to them. Last week, our Gallery joined an initiative sparked by the Art Gallery of Alberta called Field Trip, which connects over twenty galleries in Canada coast to coast, and mutually promotes their on-line programming. This past week the directors of over twenty-one local galleries, festivals, and cultural orgs Zoomed together to begin the discussion of how they can collectively support and advocate for each other. These things didn't happen before; the times are making this work happen.
Throughout it all is a rising acknowledgement that this new space we occupy is still inadequate, still in the very beginning phases of its formation. If there are to be no actual public gatherings in our immediate future, then we will have to radically transform the mechanics of collective virtual space. So much of this space is disorganized, confusingly privatized and public, and either charmingly or maddeningly illogical. With culture, you want to be invited into it, you want the context to relax you into a fuller participation. When you go to a concert, you expect it to be lit well, sound checked, and there to be an anticipation before it begins. Virtual space offers too much, and the majority is poorly lit, choked through condenser microphones or other forms of compression, and firing at us with no warning. Architecture needs to be built.
But on the plus side, I think it will be impossible for this disruption not to have a legacy. I hope history remembers the Hamilton Artist Fund as pivotal in the Art's Council's evolution as the city's advocate for culture in all its forms. I hope this Gallery emerges from this exponentially more networked, more obligated to the community and country than ever before. In my dark moments I fear that the best of our culture, comprised of its millions of fragile endeavors, will be quashed in this tumult. But given all of the innovation, network building, collective strengthening, we might just emerge with muscles we didn't even realize we were building.
Header image: Viola Depew (Canadian 1894-1992), Close to the City's Heart, 1962, oil on canvas. Art Gallery of Hamilton, Gift of Ann Hanson in memory of John Hanson (1920-2011), 2011.