Connecting people with art.
It is a simple concept, but when you get to see it in action, it is amazing.
Earlier this week we welcomed participants from the Seniors Activation Maintenance Aphasia Program at Saint Elizabeth's Rehab for a tour and art-making studio designed just for them. People with aphasia often feel isolated by their condition so the day was developed to introduce them to the AGH in a safe and welcoming way.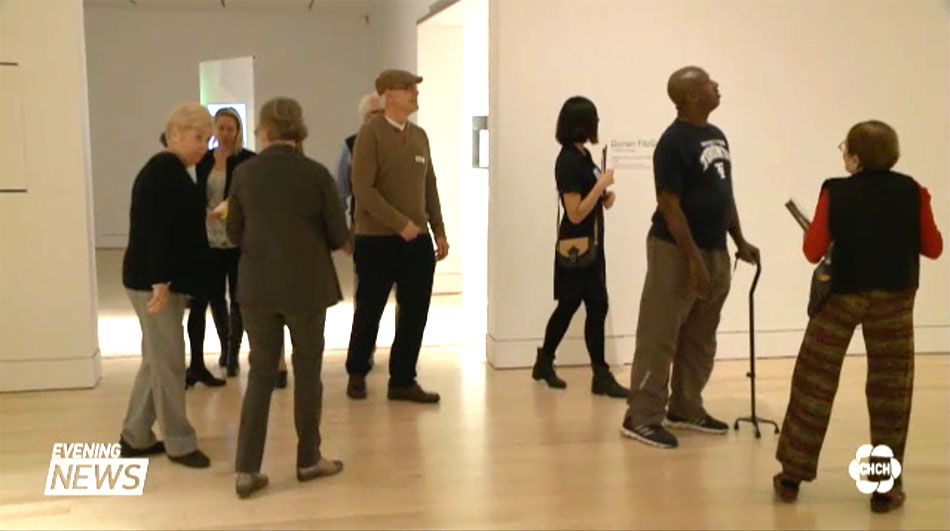 Aphasia is a common language disorder caused by damage to the brain that is often experienced after a stroke. Individuals affected by aphasia have full intelligence, but the language centre in their brain malfunctions causing them to experience difficulties in speaking, understanding what is being said, reading and writing. They may have trouble in one or more areas.
Today is World Stroke Day, and we are happy to honour this special occasion through our new partnership with Saint Elizabeth's Rehab. World Stroke Day raises people's awareness on stroke and what can be done to combat it. It is observed on October 29 each year.
In preparation for their visit, AGH Docents and art instructors received special training from Saint Elizabeth staff. We all started the morning a little nervous and unsure of how things would work out. The participants were wary about what the experience might be. Docents and instructors were prepared with flash cards and props to help things along. Fortunately, the art speaks for itself and with the Docents there to help provide context and to guide the conversation, the participants quickly became animated. Using techniques we learned at the training, we were able to communicate using shorter sentences, simple language, key words, gestures and flashcards. Participants were excited to see the art and share their ideas. Following the tour, they gathered in the studio for a printmaking workshop, where they created their own works of art.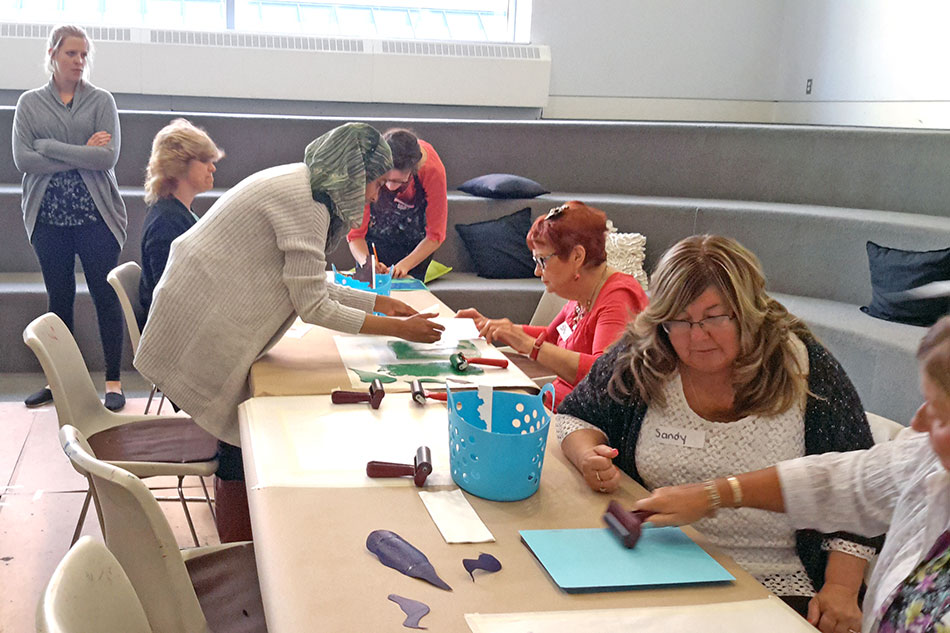 We all had a great time getting to know each other. Each conversation presented its own challenges, but in the end we worked it all out. Some people enjoyed the tour and spending time just looking. Others loved creating and were prolific printmakers. We all enjoyed the social aspect of the day. The best takeaway we had was hearing from the SAM coordinator how much of a difference the day had made. One individual in particular had been having a very hard time adapting to his condition; SAM staff said that he was more animated when he was here than they had ever seen him.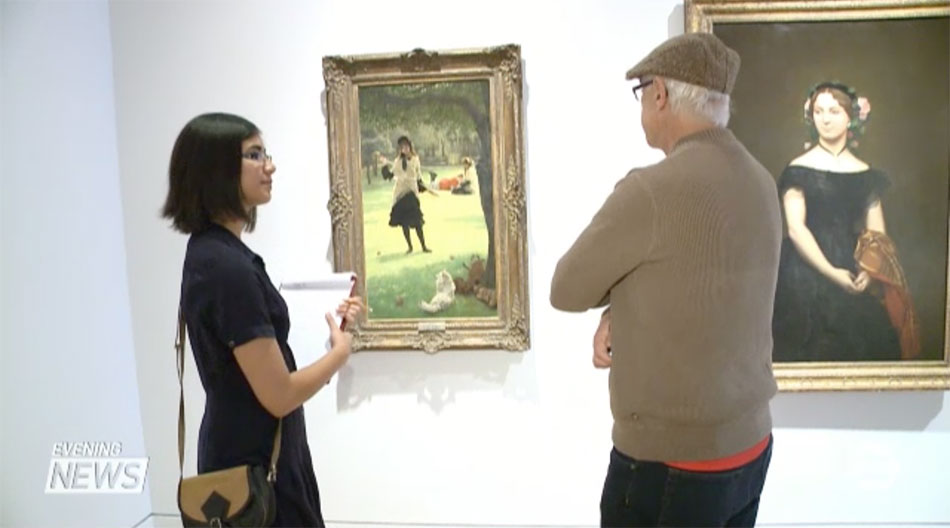 The AGH is always striving to be more accessible for our community. If you or your loved one has aphasia, consider joining us for one of our weekend tours to learn more about the works on display. Our Docents will be eager to use their new communication skills. Contact the education department for more information by emailing education@artgalleryofhamilton.com or by calling (905) 527-6610 ext. 272
The tour this past weekend was featured on CHCH News. You can watch the news coverage here for a more behind-the-scenes look at what the program is all about.