The AGH Annex is the Art Gallery of Hamilton's satellite space located in the heart of Hamilton's Arts District at 118 James St. North.  The beautifully restored heritage space functions in many capacities: a small cinema, an education space, a community outreach hub, event space, a film office and more.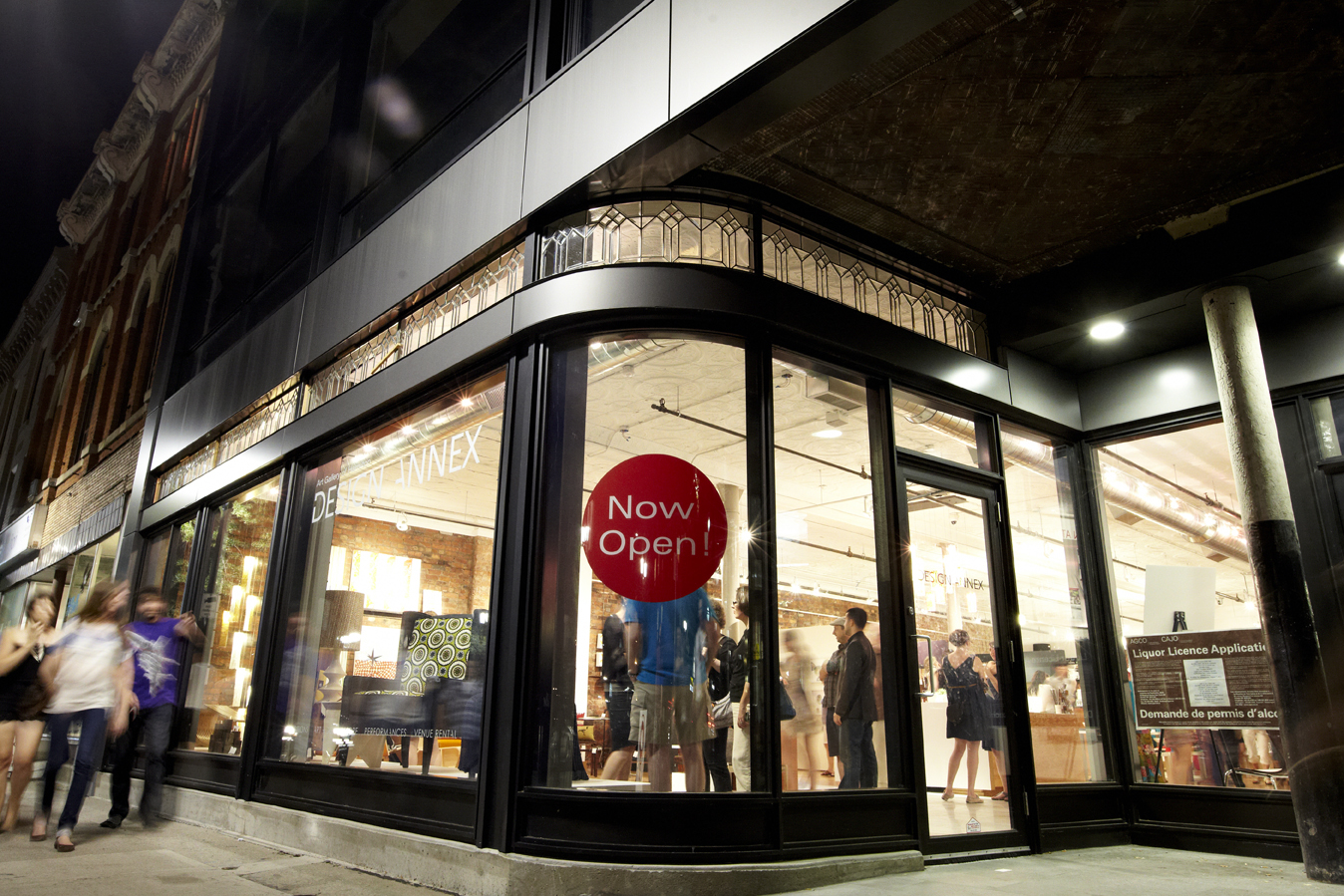 Monday Closed
Tuesday Closed
Wednesday 11 am – 5 pm
Thursday 11 am – 5 pm
Friday 11 am – 5 pm
Saturday Closed
Sunday Closed
Film screenings, panel discussions, artist talks and other events also occur monthly in the Annex Gallery. The AGH Annex is also home to the AGH BMO World Film Festival office.
Hands-on activities presented in this sociable, accessible environment include the popular monthly Painting Uncorked, art-related workshops, literary events, performances, and community programming.
The AGH Annex is a perfect venue to present a wide range of cultural activity including dance, spoken word, literary launches, Town Hall meetings, film and media presentations, and much more. The AGH offers the Annex space to cultivate partnerships with a range of non-profit community groups and to support more diverse community-based programming.
Drop by the Annex on the second Friday night of every month for the James North Art Crawl. Try a new hands-on activity, take in a performance and experience community collaboration in action. Our location in the heart of the Arts District action and our organized activities and events make the Annex an essential stop on your Art Crawl experience.
Located in a restored historic building in the heart of Hamilton's Arts District, the AGH Annex is a departure from tradition in the most stylish sense. The entire space is available exclusively for your corporate meetings, birthdays, weddings, engagement parties, and more. Hardwood floors, exposed brick with modern accents make for a warm and contemporary setting. Our Gallery showcases unique works by local artists. And, our experienced Event Services staff will also partner with local restaurant Chefs to create one-of-a-kind culinary experiences for you and your guests.
From the Canadian Art Collection
The Victorian Dress c.1914
Helen McNicoll (Canadian 1879-1915)
oil on canvas, Gift of A. Sidney Dawes, Esq., M.C., 1958

See This Collection