Allegorical Minimalism: the paradoxical synthesis of the material and natural world, challenging the perceptions of the spectator (as critic) while denying not only a fixed interpretation, but the very possibility of interpretation itself.
This residency is the official launch of my new artistic identity. I am reintroducing myself to the public as REITZENSTEIN. I am the founding figure of Allegorical Minimalism which combines two paradoxical concepts: allegory and minimalism. Allegory can be a story, poem, or image, possibly revealing hidden meanings, which could be moral or even political.Minimalism can be seen as a style or technique in works of art that is characterized by extreme spare-ness and simplification of form.
AGH interim curator Tara Ng states that:
"As an allegorical minimalist, REITZENSTEIN distils and combines forms to create works of art containing contradictory elements that unsettle the perceptions of the viewer. This process-oriented viewing experience frustrates reason and instead encourages the use of one's intuition in the production of meaning."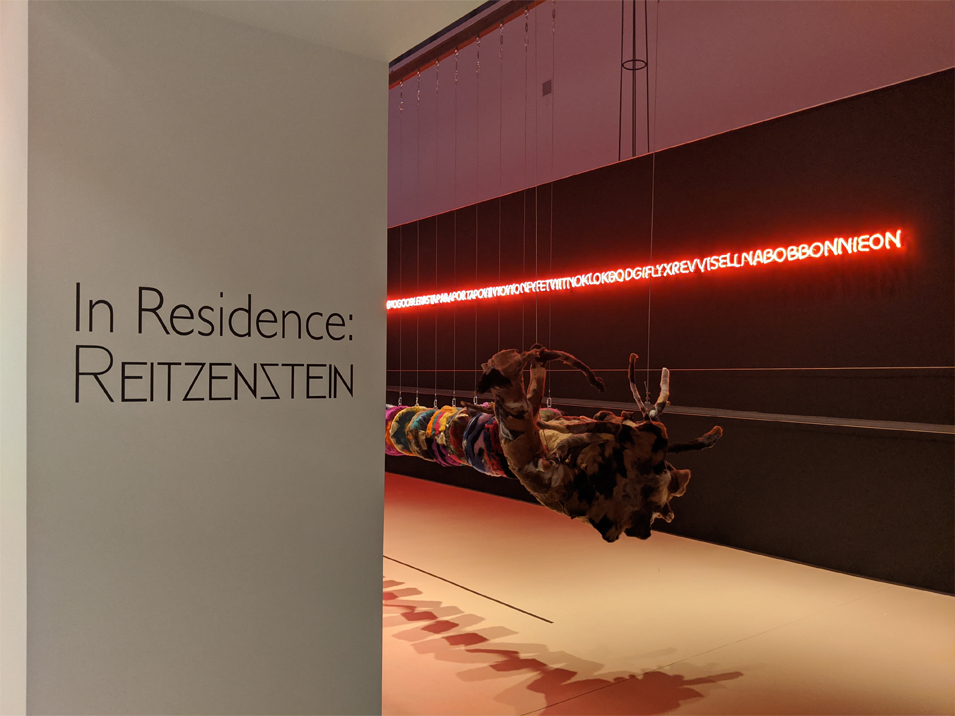 Eight months down, three to go! As the inaugural artist of the year-long residency program, time has flown. Each day has been terrific.  I am all around grateful for this amazing opportunity, the incredible staff, and most of all, you visitors. None of us have done this before so it's been really exciting to discover all the possibilities. I love working together with the community to make art. The staff at the AGH are amazing and are always thrilled to help to make it all happen day-in and day-out.
My residency installation consists of a number of components. The first is the suspended discs of the giant tree in the middle of room, the Erable Project, which we are almost finished felting.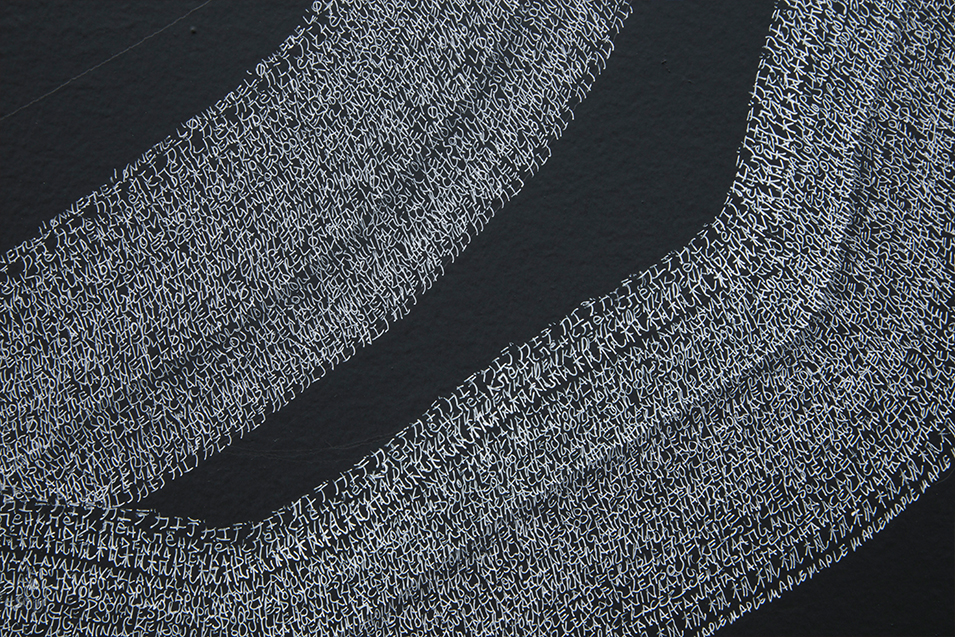 In addition, I am looking forward to getting as many volunteers as possible to help me complete the 30-foot-long wall drawing portion of the installation. So far, we have the words for "TREE" or "MAPLE" in 58 languages and counting.  Since the Hamilton region has about 80 language groups we are well on our way toward that number. Drop in, chat, tell me the word for "TREE" or "MAPLE" in your language, and maybe give me a hand any Wednesday from now until the end of March!
The last component of my exhibition consists of sculptures both from my own practice as well as the AGH permanent collection. Each piece was selected by me to complement the Erable Project and reinforce the allegory and minimalism.