The Art Gallery of Hamilton was deeply saddened to learn of the recent loss of one of our foremost supporters of the permanent collection. Hubert "Bert" Stitt passed away on December 12, 2020, at age 87, surrounded by his family.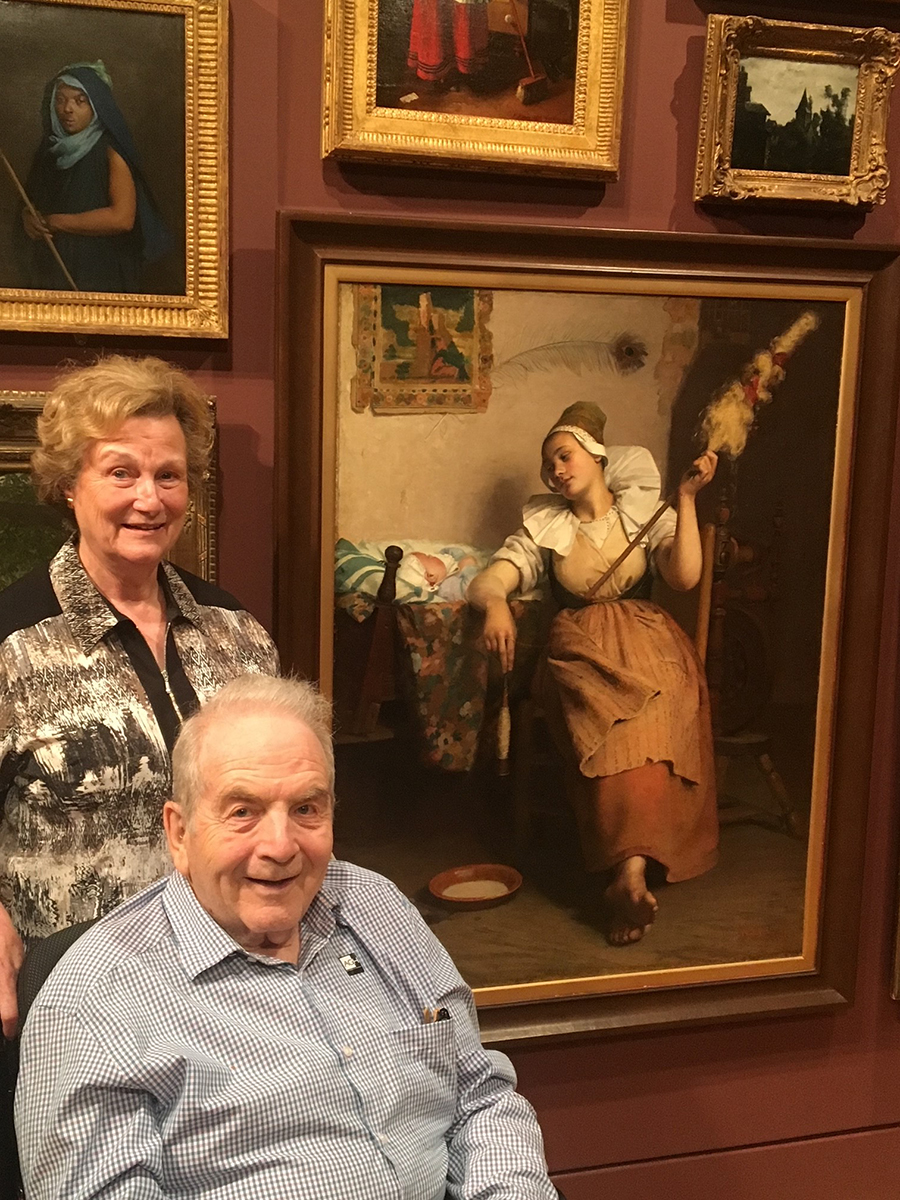 The impact Bert (as he insisted on being called) and Barbara – his beloved wife and collecting partner – had on the collection cannot be overstated. In the early 1980s, their initial donation of some three hundred works – predominantly Canadian watercolours, drawings, and other works on paper from the nineteenth century – significantly reshaped the Canadian collection. This number would grow in later years to nearly five hundred works, and serve to expand on other areas of the collection as well. Their contribution is known as The Bert and Barbara Stitt Family Collection.
The Stitts began collecting "Canadiana" in 1967 and over the next few decades, built a comprehensive private collection of early topographical and geographical views of Canada. What they compiled became a unique record of Canadian life and history as seen through the art of the nineteenth century, and when transferred to the AGH, served to fill a critical gap within the Canadian collection.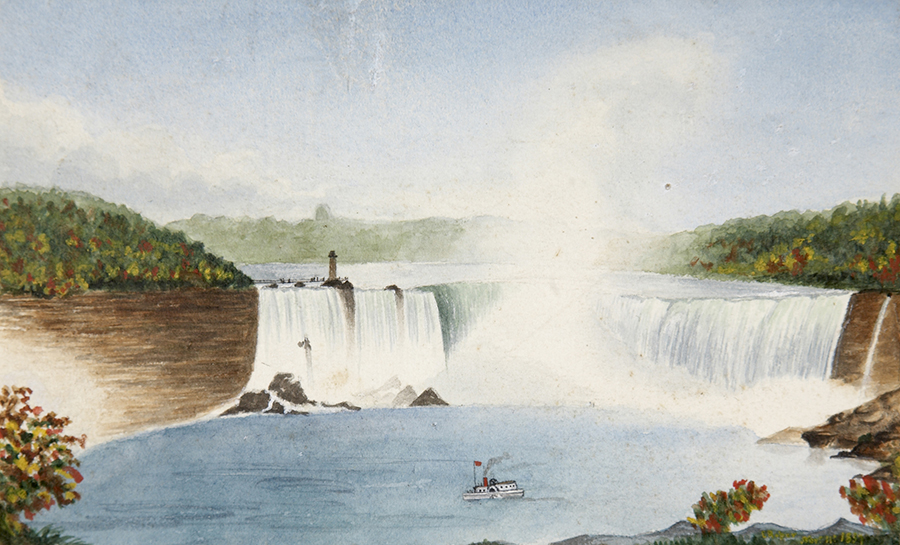 AGH Curator Andrew Oko organized the exhibition Canada in the Nineteenth Century which featured over one hundred works from the donation and opened at the gallery in 1984, before travelling to an impressive nine venues across Canada over the next two years. In the exhibition catalogue foreword, AGH Director Glen Cumming notes that while being committed to collecting Canadian art, the AGH could not have accomplished this bolstering of the historical collection due to "decreasing availability of such works and the escalation of their price." He elaborates, "The acquisition of the Stitt Collection, however, made these hopes a reality. Selectively chosen from both auctions and private sources… the collection reveals the spirit of determination and thoughtful discernment that went into their purchase."
Cumming's statement echoes sentiments made many years later by son Allan Stitt at Bert Stitt's memorial. Allan spoke of his father's incredible eye that would recall not only when a painting had previously sold, but also what it sold for. He noted his ability to sleuth out the identity of Canadian artists listed as "unknown" in a catalogue, and with great fondness, recalled his father's first words as he entered the house after a day at work as "Did my catalogues arrive today?" These are all the hallmarks of a true, committed, and passionate collector. His and Barbara's legacy at the AGH is a testament to their generous spirit and willingness to share their remarkable efforts with a wide and appreciative audience.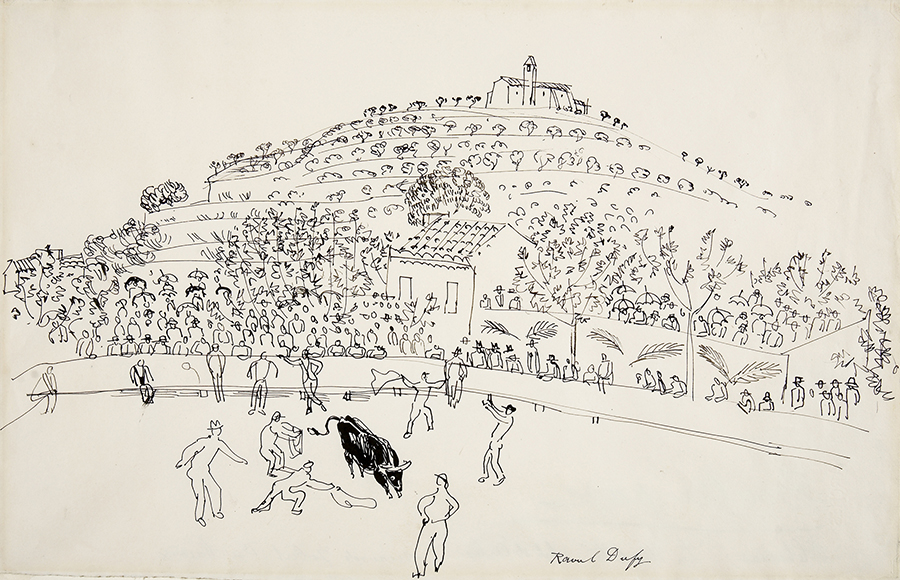 The AGH staff, Board of Directors and Board of Governors (of which Bert was an honourary member) extend our sincere condolences to Barbara Stitt and the entire Stitt Family and remain grateful for their extraordinary support.
---
Header image: Frederick Arthur Verner (Canadian 1836-1928), After the Gale: Figures on a Pier, 1896, watercolour on paper mounted on board, The Bert and Barbara Stitt Family Collection, 1982