We are pleased to be mounting our first public exhibition of original artworks produced by participants of our Artful Moments program for persons with dementia next door to the AGH at the David Braley Health Sciences Centre!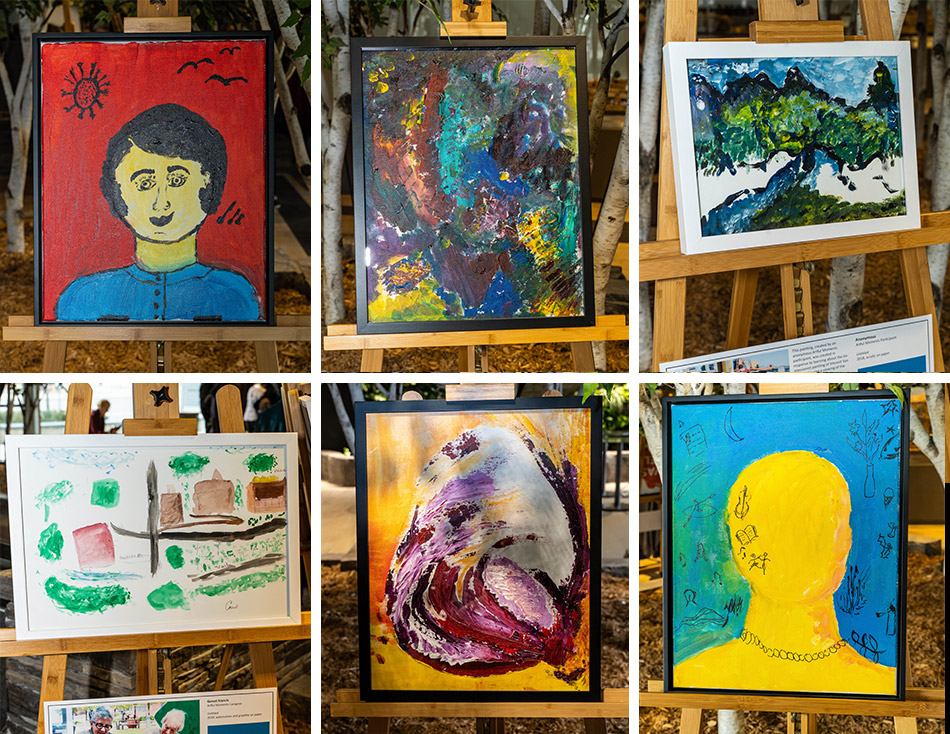 Presented in partnership with the Department of Family Medicine, McMaster University, Artful Moments: An Exhibition brings together over 30 works from 12 program participants and celebrates the ability of art to foster self-esteem, wellness and creativity. With the support of the Ontario Trillium Foundation and TD Financial Group, this exhibition will allow the personal perspectives and intimate reflections of each participant in the program to come to the fore, through painting, drawing, mixed media, collage and sculpture.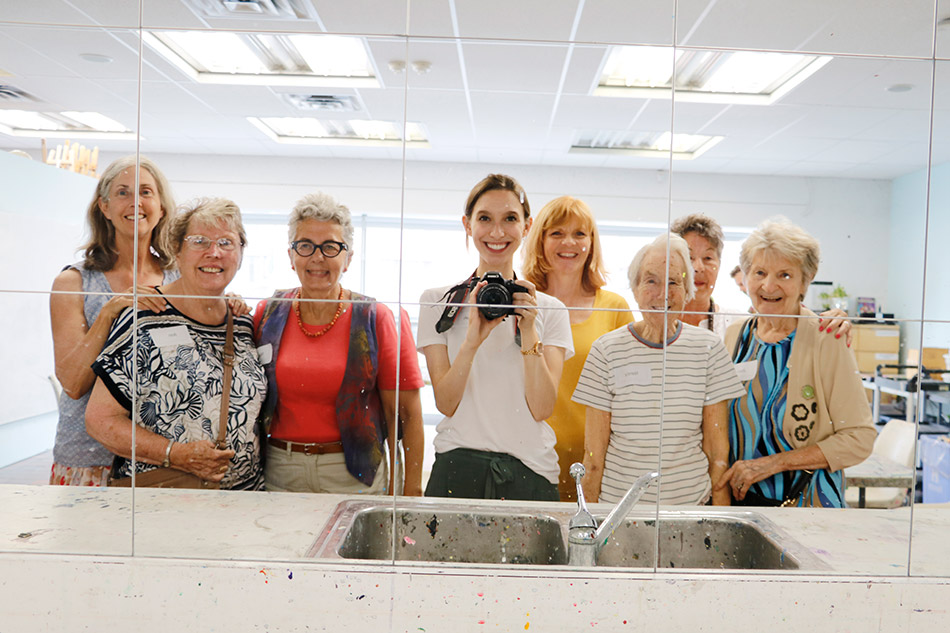 Initially introduced in 2013 as part of a pilot study in partnership with St. Peter's Hospital, Artful Moments officially launched its first on-site participant session in 2017 here at the Art Gallery of Hamilton as a specially designed program aimed to make art more accessible and enjoyable for people with dementia and their caregivers. Guided by a team of trained AGH Educators, participants meet once a week to spend time in the Gallery spaces, looking at art and producing artistic responses to the works on view in multiple media such as painting, sculpture and printmaking. The ideas, memories and exchanges captured in their own works of art reveal a process of creativity and recollection that is at times joyful and transformative for both individuals and their caregivers.
Speaking about the Artful Moments program, caregiver Jan Wolff who attends the program with her mother Ann, offered the following:
"Music, art, and craft have always been an integral part of my mom's life. Sadly, she can no longer remember any of the sequences involved in expressing herself artistically and producing her art. Artful Moments, in its format and in the personalities of the people who deliver it, has been a wonderful artistic intervention for my mom. [The program] provides [her] with the opportunity to view and discuss past and present art [while encouraging] her to investigate the artist's intentions and express a response. I recommend Artful Moments with my whole heart."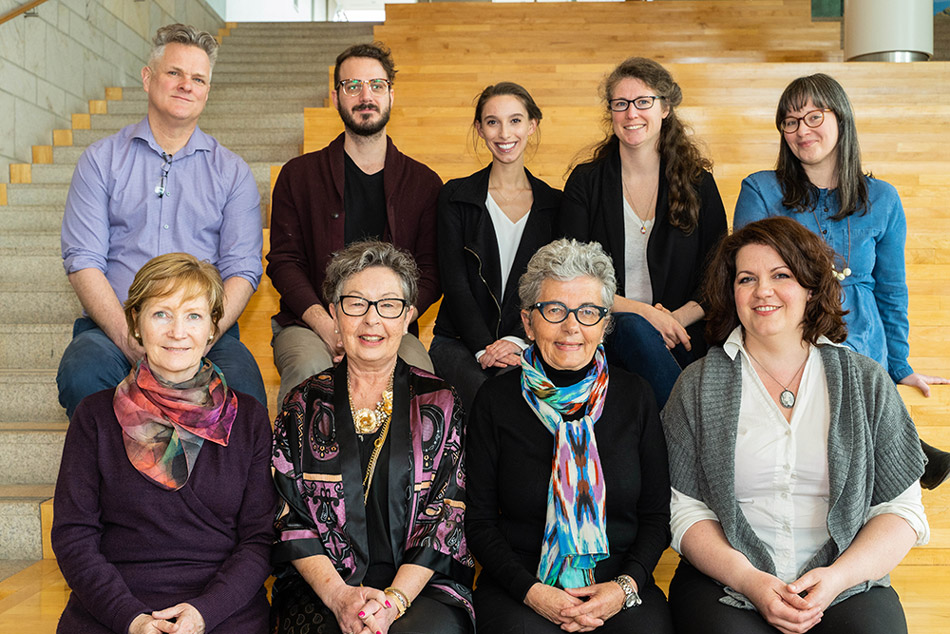 For Education Coordinator Sarah Bennett, getting to know each participant and caregiver and witnessing their responses to the works of art in the Gallery has been deeply inspiring. Sarah delivers 30-minute tours for Artful Moments participants at the beginning of each session, engaging the group in conversations about what they see. Reflecting on her time spent within the Artful Moments program, she offers the following insights:
"The social and mental connections made between participants, caregivers and I within the Artful Moments program has been an enormous pleasure. We share ideas, memories and laughs, and we've developed a warm relationship as a group. Importantly, this program provides a space for participants and their caregivers that was designed especially for their enjoyment."
Last weekend we held the opening reception for Artful Moments: An Exhibition and welcomed the talented participants and their guests. Below are some photos from the special event. For more photos check out our Facebook photo album here.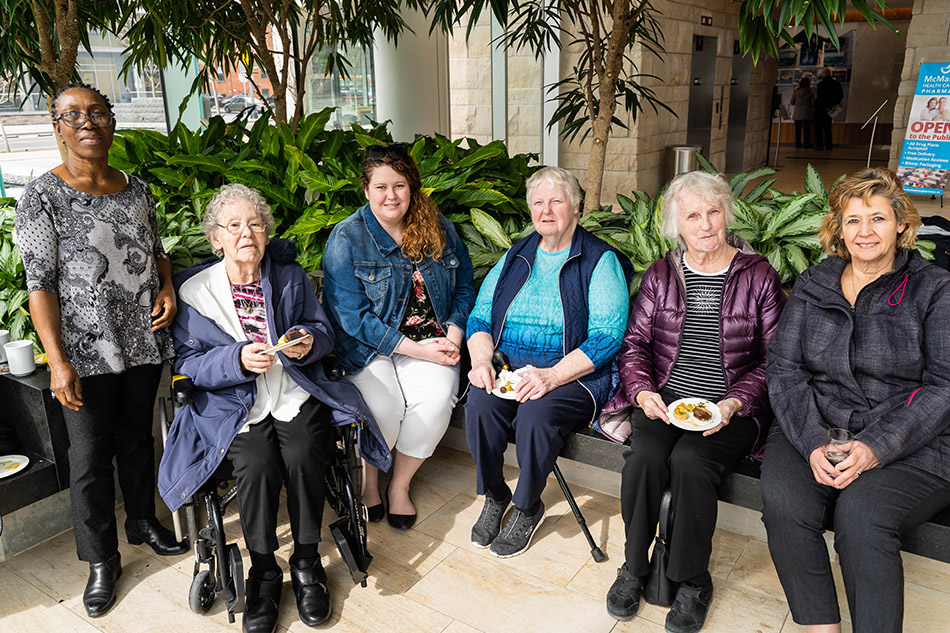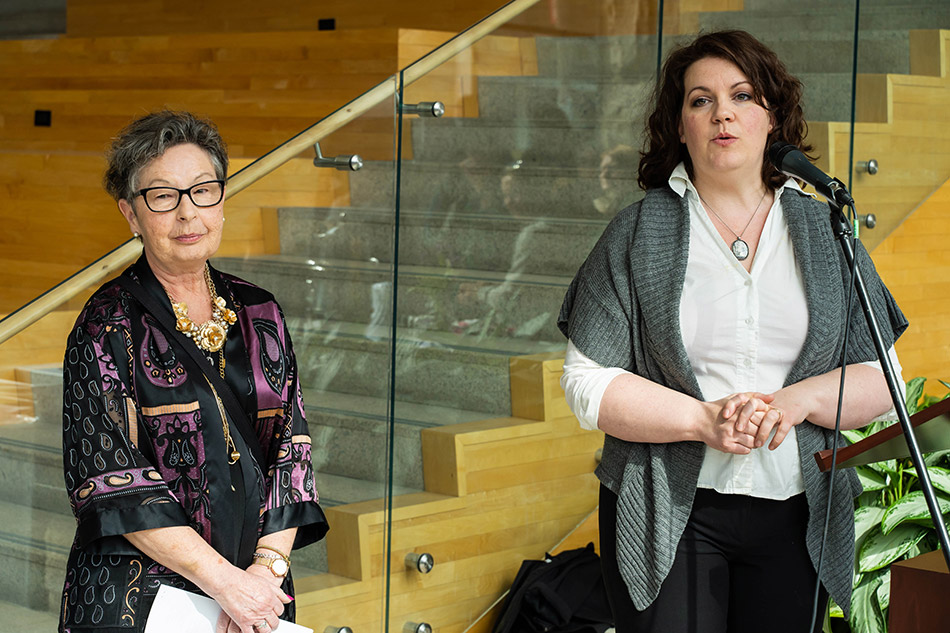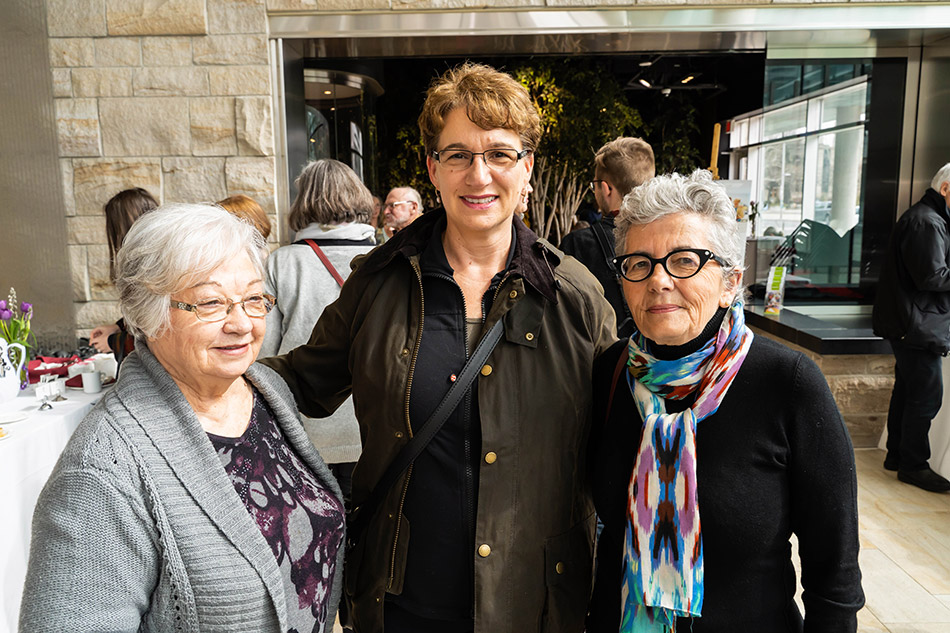 Be sure to stop in at the David Braley Health Science Centre between Monday – Thursday 7:30 am -10:00 pm, and Friday 7:30 am -7:00 pm to see the exhibition in the Community Garden and David R. Lee Model Railroad Room (1st Floor).
For more information about the Artful Moments Program at the AGH visit our website here or view the video below.