On Saturday, November 28, the AGH will host our first-ever online Gala, viewable by ticketholders starting at 7:00 pm. The annual Gala is a keystone Gallery event demonstrating the collective efforts of our communities pushing the arts forward in Hamilton. This year's necessary shift online brings us The AGH Dream: A Virtual Gala Experience, a special online video presentation featuring behind-the-scenes gallery footage, video performances by talented musical acts, and access to our ever-popular annual auction.
Tickets for this year's Gala are available now starting at just $30, with the option to enhance your at-home experience by adding a specialty, locally sourced culinary package, available by delivery to your home or curbside pickup at the Art Gallery of Hamilton.
This year's event is a star-studded affair showcasing the range of artistic talent across our city. Our Master of Ceremonies is True Hamiltonian founder Max Francis, the enthusiastic voice of the Ti-Cats and spokesman for Hamilton pride and positivity. Musical performers include Juno-nominated singer-songwriter Terra Lightfoot, Indigenous Music Awards winner Logan Staats, the incredible dancers of the Hamilton City Ballet, and the brilliant multidisciplinary Indigenous artist Layla Black. Current RBC Artist-in-Residence Sylvia Nickerson will also contribute to this year's presentation!
Our Online Auction is ready for your bids now! Artists, individuals, and organizations from across Ontario have generously contributed items to this unique auction, which includes art, jewellery, wine, and more! All proceeds will go toward building and serving communities through AGH exhibitions, services, and public programming.
As we gear up for this year's festivities, we look back to past year's Galas for a preview of what's to come! Join us on this trip through time.
---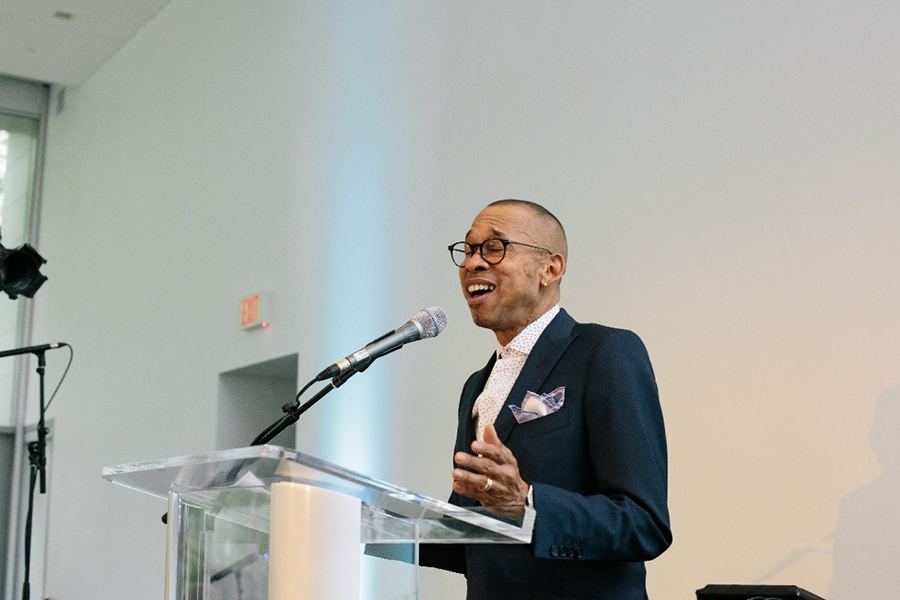 Last year's AGH Unfolding Gala featured four-time Juno Award-winner Billy Newton-Davis as our Master of Ceremonies, bringing the house down with both his charm and singing talent.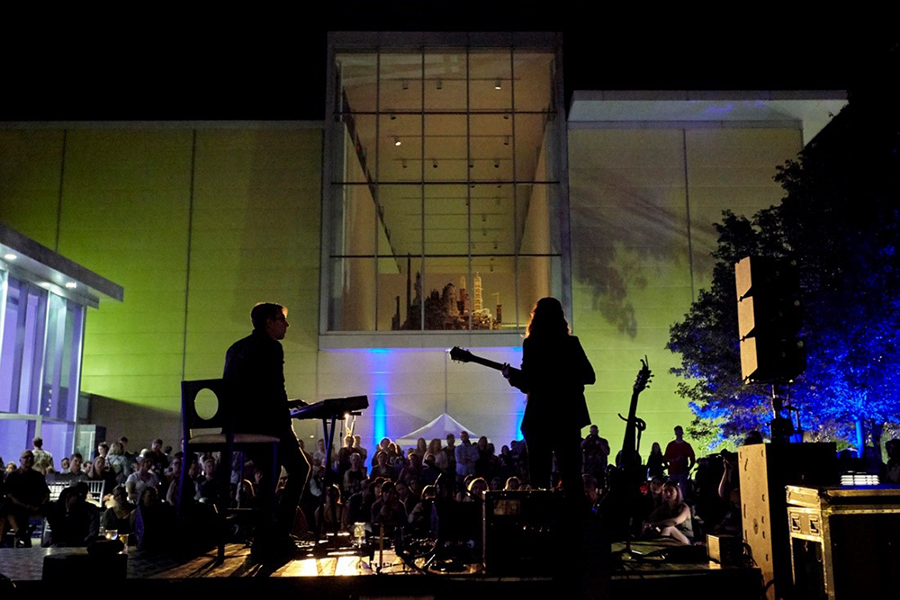 Attendees to the 2018 AGH SPLASH Gala got to enjoyed a riveting outdoor concert performance by Juno-nominated musician Hannah Georgas.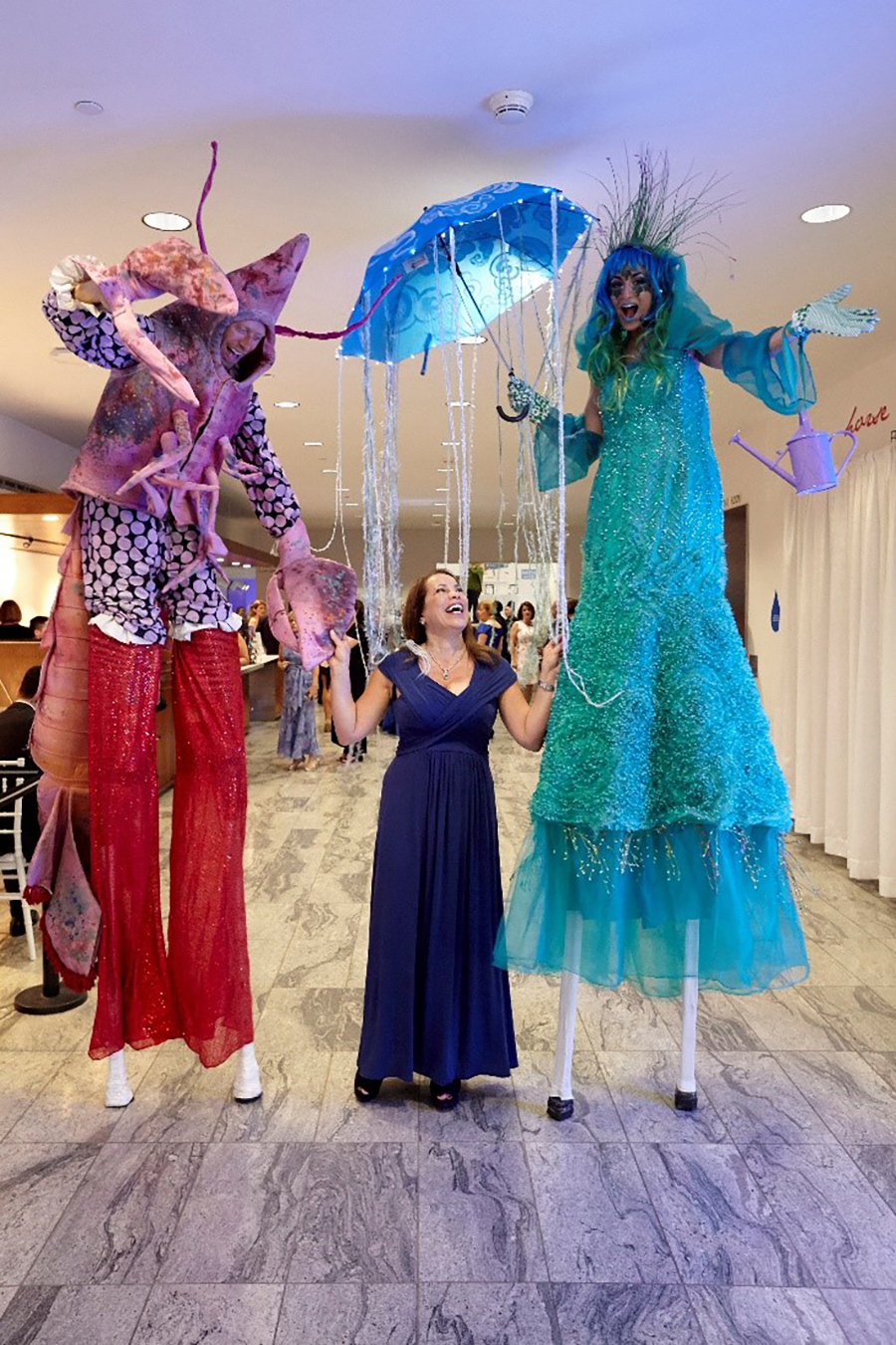 The talented stilt-walking duo Hala on Stilts are regular favourites at the AGH Gala, seen here at the 2018 AGH SPLASH with AGH President & CEO Shelley Falconer.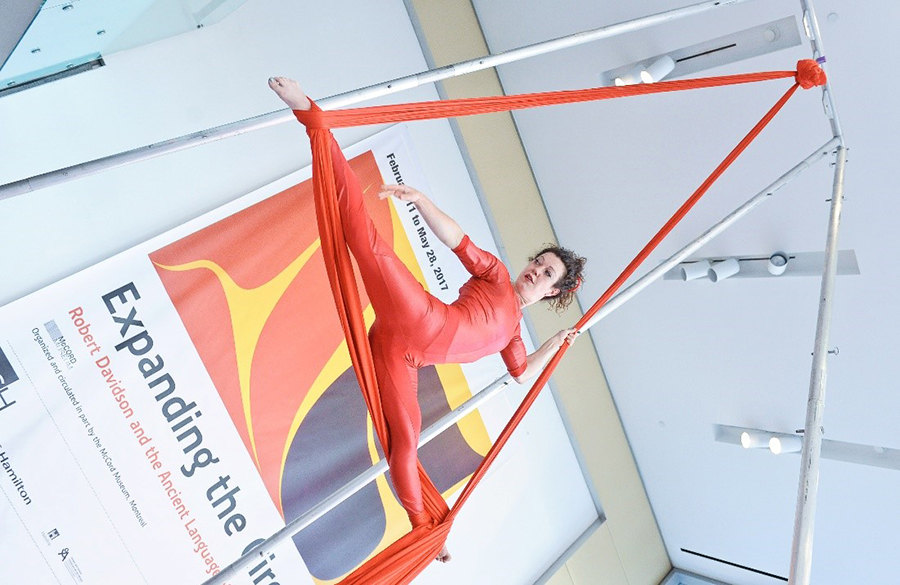 2017's Made in Canada Gala featured an awe-inspiring performance by Hamilton Aerial Group dancer Asia Laviolette.
The 2016 Express Yourself Gala audience took in the foot-stomping blues stylings of award-winning Hamilton band The Vaudevillain.
Of course, these are just a few of the many unforgettable moments from our annual AGH Galas. Join us online this year for The AGH Dream: A Virtual Gala Experience, and be part of the magic on Saturday, November 28!