Based in culturally diverse Toronto, and born in Changchun, China mixed with Chinese, North Korean, and Mongolian ancestry; Naishi Wang is an independent contemporary dance artist observing and studying the underlying motivations of the body's movements and the emotions it conveys.
Renowned for his exceptional improvisations, which he turns into incarnations of bodily meaning, Wang is also a practicing visual artist. His drawings, which take the form of dances on paper, echo his work in dance. Part of the MAI (Montréal, arts interculturels) program in February 2019 and also presented in Halifax and Hamburg, Germany.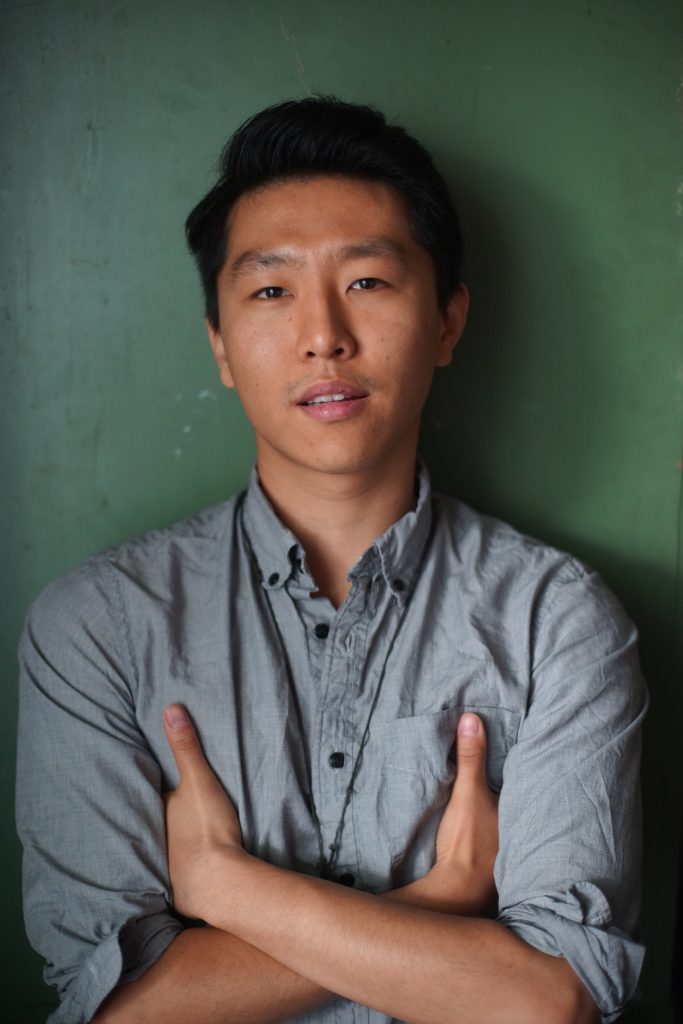 His solo Taking Breath demonstrated his interest in intimate forms of bodily communication, a subject he takes up again in the duet Face to Face which focused on our new modes of virtual communication and the factors that act in concert to convey our intentions in even the simplest exchanges.
Naishi is currently collaborating with UK-based artist Jean Abreu entitled Deciphers and a trio named Eyes, Wide Open. He is an artist in residency at the Citadel, Harbourfront Centre and TOlive and has been awarded Les Respirations du FTA (2021) and Small Scale Creation Fund from CanDance (2021).

We are excited to welcome Naishi to the Art Gallery of Hamilton on September 7, 2023, for a very special performance of "Taking Breath", a contemporary dance piece nominated and recognized by the Toronto Dora Mavor Moore Award for Outstanding Performance in 2018.

Taking Breath by Naishi Wang


Plastic waste. Climate change. Shortage of fossil fuels. Human consumption. Loss of biodiversity. Marine Life. These are often at the forefront in discussions regarding our impact on the environment. Even when we talk about air, we are concerned about carbon emissions and the consequences such as global warming, melting ice caps, and the ozone. Seldom is clean breathable air discussed as it is. Will we run out of breathable air?
Breathing – an innate action of taking in air and expelling it from the lungs."Taking Breath" brings the subconscious to the conscious, the passive to the active; questioning how we have taken breathing and the air we breathe, for granted. The piece is a choreographic inquiry exploring the multiple facets of breathing in our lives – What is it like without breathing? What is it like with too much breathing? How does breathing affect movement? How does breathing affect our thoughts? When does breathing start to mean something? When does breathing become communication? When does breathing start to matter? When will air start to matter to us?

Credits:
Choreograph and Perform: Naishi Wang
Concept and Lighting: Ivy Wang
Dramaturgy: Francoise Hüsges
Outside eye: Paul-André Fortier and Ginelle Chagnon