As the AGH's Art Sale prepares to enter its fifteenth year, we sat down with the Consultant of the Art Sales + Services department Callie Hunt to discuss the history of the event, how the showcase works, and who it's for.
---
– What is Art Sales + Services?
Callie Hunt: "We're part of the commercial portfolio here at the Art Gallery of Hamilton, and we work with contemporary, living local and regional artists to place artworks in private and corporate collections. We also offer artwork rentals and services such as framing and installation for our clients. We represent around 80 artists throughout the year, and we're constantly rotating in new works. Proceeds from our sales support the artists and the programming efforts at the AGH.
We also offer guidance to our roster of artists to develop their commercial practices. We can provide information about how to price, maintain value and document their works, as this is not necessarily common knowledge. From working with our amazing colleagues at the AGH and professionals in our industry, we've been able to learn and share this information with our artists which is quite unique to our program."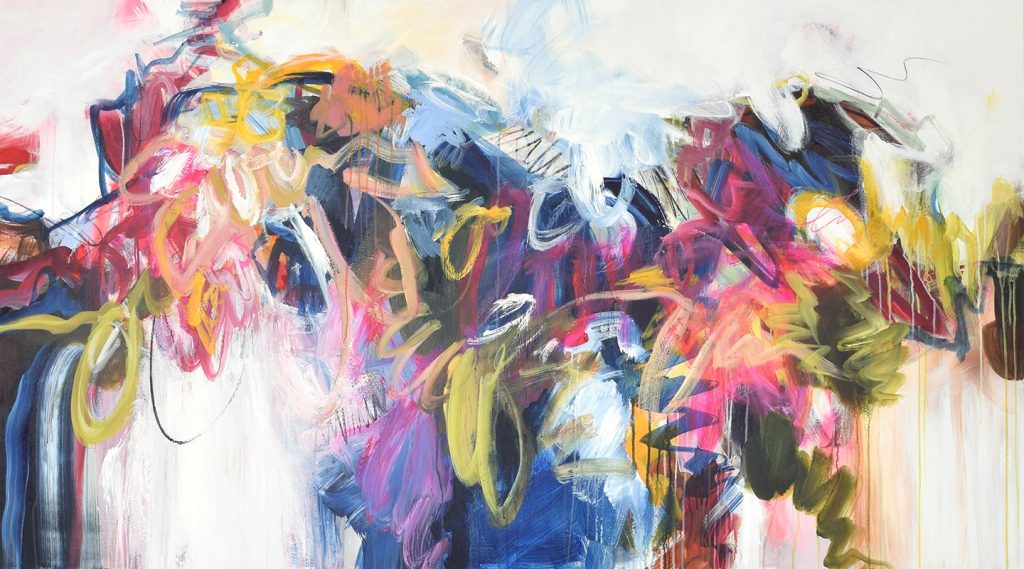 – What is Art Sale?
CH: "The Art Sale is a large commercial event that we hold annually. It's at the end of April, this year from April 27-30, continuing online until May 31. This is a great time for collectors to acquire new works by both up and coming artists and our regulars. This is also an excellent opportunity for the accepted artists to sell their works at the AGH. We hold an open call for submissions- everyone is welcome to apply to the event, and this year we received over 370 applications.
Something different that we did this year, that was kind of exciting, is we held an in-person artist submission date. Not everyone has access to computers or feels comfortable taking photos of their works. So this was the first year that we opened it up and it was a complete success! Artists didn't have to book an appointment, they could just come in with their works- we photographed them, and filled out the application and had incredible conversations with these artists, which was fun for us! We look forward to offering additional dates next year."
– How long has Art Sale been going on?
CH: "This is our fifteen year of the Sale, and we actually used to hold two per year – a Spring Art Sale and a Fall Art Sale. I think it was around nine years ago that we changed to holding only one annually, but we continue to sell and rent works throughout the year through our regular program."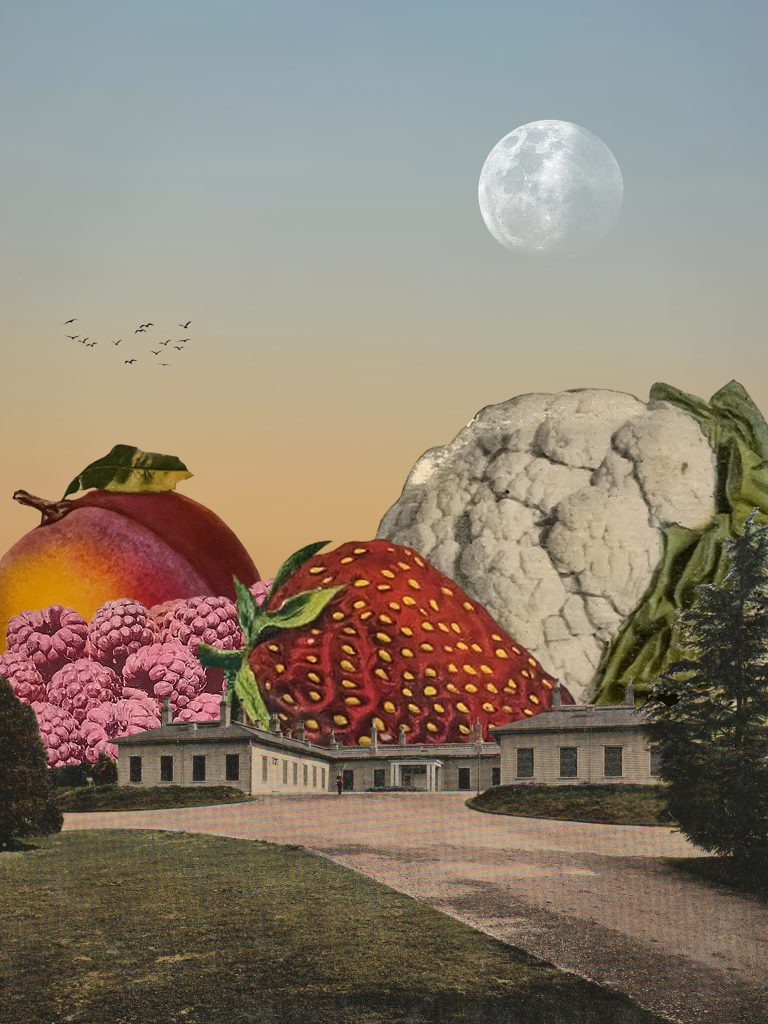 – Who is Art Sale for?
CH: "The Art Sale is for everyone! It's for our artists- it is a great opportunity for them to show and sell their works at the AGH. It's also for our collectors, AGH members and patrons. Whether they are looking to start their collection, add to it, or just come and enjoy- we have a variety of price points, mediums and styles and it is always really beautiful to see how they work together. During the Art Sale weekend the Gallery is actually completely free, including our opening reception, so there truly is something for everyone."
– What do you look for when selecting from submissions?
CH: "At the forefront of our mind, we always consider what we could see our collectors placing in their spaces as well as what's exciting, what's new, price points and sizes. Of course, everyone has a bias, so to mitigate ours the Sale is juried by an art advisory committee. We had six remarkable members on the jury this year, and as I noted before we received over 370 applications making the selection process quite challenging. Their assistance has ensured that what is included in the Art Sale is a really well balanced, curated selection of recent works by regional artists. I am so pleased with the show this year and I cannot wait to share it with everyone."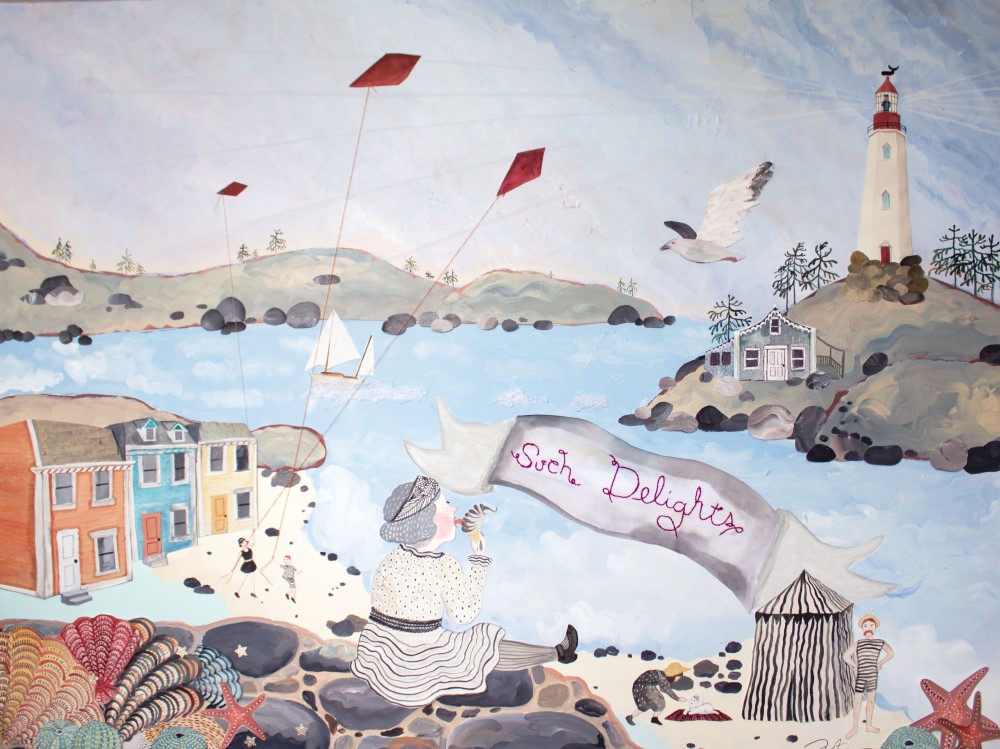 – What should people who are interested in purchasing a piece know about Art Sale?
CH: "If they are interested in purchasing works during the Sale, I would definitely suggest signing up for our Collectors' Preview. This will give them early access to view and purchase all of the available works online 24 hours in advance of the general public. I also would encourage collectors to join us at the opening reception. Many of the artists attend and it is a lot of fun and an excellent opportunity to add works to their collection. Plus- acquiring pieces from the Art Sale not only supports the participating artists but also the programming efforts at the AGH so it is a purchase they can feel really good about."
– What do you and your team hope for this year's Art Sale?
CH: "As we enter our fifteenth year of Art Sale, I've been reflecting on what we aim to achieve with these commercial exhibitions. The Sale creates space within the Gallery for both new and returning, emerging and established regional artists to exhibit their artwork to a new and diverse audience of collectors and patrons. We are not only able to support the participating artists financially through the sale of their work, but we also offer assistance with developing key elements of their commercial practice– such as pricing and documenting their works.
With over 300 available works at a variety of price points, the Art Sale also offers us the opportunity to build and develop relationships with collectors. Whether it is the first piece in a collection or the 100th– we have something for everyone. It's exciting to make new connections during the Sale and it is always a pleasure to see familiar faces."
---
Art Sale runs between April 27-30- mark your calendars!
Learn more about the upcoming Art Sale here.
And follow Art Sales + Services online:
Instagram: @agh_art_sales