If we can't picnic together, we can still picnic apart!
The AGH Summer Picnic is an annual event, now in its seventh year, that began as a public celebration of the gallery's centenary back in 2014 and has been a late July fixture ever since, drawing a community of roughly 500-plus people every year, and offering tours, activities, performances, hot-dogs, and community connection to anyone who wanted to join in.  
This year, the Province's social gathering guidelines prevent us from offering this event in its traditional form. Instead, we thought we would use the last week of July and most of August to prompt as many people to picnic within their respective social bubbles, whether it be in a back yard, a public park, or their living room floor. Over the month we will roll out components to this page that will hopefully stoke your own picnic fever. But for the moment here are a few ways to get started:  
---
Learn about the Picnic 

There is an excellent article at History.com charting the evolution of the picnic. It explains how the word  derives from the French 'pique-nique', first appearing in the 17th Century to suggest gluttony, before being used to describe a light meal appointed with social activities. It was only after the French Revolution that the picnic ceased to be an exclusively aristocratic practice; an early English form of picnic was held indoors, and required each participant to arrive with one dish of food and six bottles of wine. It became a more innocent affair through the Victorian era, and only in the 20th Century has the word been understood to refer to an outdoor meal. It is a fascinating read and could make for some good storytelling during your event. 
---
Be a Model Picnicker 
The Royal Botanical Gardens has been a great supporter of our picnics in the past, and it would be remiss of us not to mention their Arboretum which might offer the best setting for those wanting to evoke the sort of wicker-basket picnic of a Jane Austen novel. But please do so with reverence for this greenspace—pack a cold lunch, stay within your group bubble, no open flames, no BBQs, no waste left behind. You can feel good about the parking fees because it supports one of the finest greenspaces in our city.   
---
Participate in a Singalong.  

Hamilton-based musician Ben Bowen cut his teeth in a number of successful Southern Ontario indie bands, before dedicating himself as a children's performer and educator in 2010. His offbeat and inventive pop sensibilities still percolate behind his music, as these three original songs attest. Watch, clap, singalong  as Ben tackles the picnic-approved topics of rabbits, butterflies, and sunshine.  
---
Be Creative 

Join AGH Studio ace Tyler Van Holst, as he shows you how to build amazing drawings using materials you can find in any forest, field, or park.
---
Listen to a Story 

Join Storytime host Sara Dickinson for a picnic with Olive and Bean as she reads about the adventures of Stella and her little brother Sam as they explore the magic of the forest. 
---
Puppet Show!
Our friends at the Hamilton Public Library have offered us a great interactive virtual puppet show. Stories, songs, and stretches for the young, and young at heart!
---
Picnic Lunch in a Pinch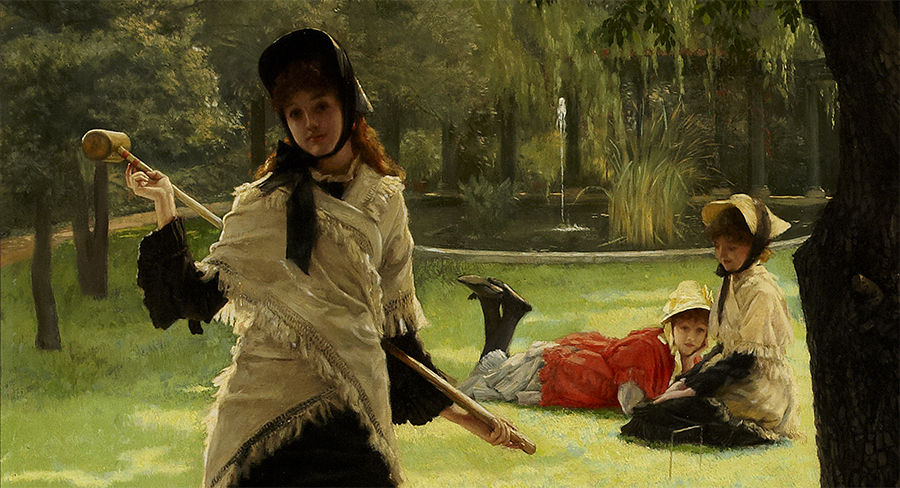 Through our Members Advantage Program; you can use your AGH membership to get an assortment of discounts from our local restaurant partners: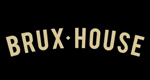 Brux House – Picnic Pretzel appy $10, $5 for AGH Members; 15% off Menu for all AGH Picnic Participants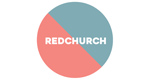 REDCHURCH Café – 5% discount off their whole menu for all AGH Picnic Participants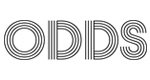 Odds (The Other Bird) – Comfort Chicken menu (discounted at 10% only for AGH Members)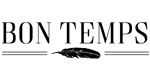 Bon Temps – 15% off menu for all AGH Picnic Participants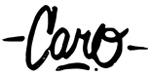 Caro – 15% off menu for all AGH Picnic Participants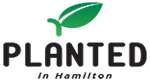 Planted – Use code AGHPICNIC to take 15% off all take-out orders over $40 placed through our online ordering site
Enjoying this park-loving scene? Tissot's Croquet is one of our most popular and picnic-evoking images! Read our recent Collection Showcase AGH Magazine article here.
---
Toss a Frisbee 
Starting next Thursday, if you visit the Gallery during public hours and tell our folks at the front desk 'I need a frisbee for my Picnic' then we happily provide you with one, thanks to our continued support from our friends at Cogeco! 
---
Grow a Tree
Our friends at Environment Hamilton want to show you just how easy it is to turn a pine cone (they will be falling soon) into something mighty and good for the planet.
---
We'd love to share your Picnic images!  Share them at #AGHPicnic!
---
Header image: AGH Summer Picnic 2019—photo by Kristi Boulton
---
AGH Virtual Summer Picnic generously sponsored by: