Ryan Ferguson is the Film Program Curator here at the Art Gallery of Hamilton. In charge of leading each year's AGH Film Festival and recurring Film Series program, Ryan has taken on the additional challenge with this year's 12th annual Festival by taking the entire event online.
I sat down with Ryan to discuss the role of film within a public art gallery, and the opportunities and challenges of working online this year.
Connor: To begin, let's discuss the AGH's relationship to film – what do you see as central to the role of the art form to the Gallery, and your role in presenting that art?
Ryan: The Gallery has presented film going back at least a far as the 1950s – we had film nights way, way back, and have a long history of recognizing film as an art form above and beyond its role as entertainment. Now in our 12th year of the Film Festival in its current form, we're able to tap into something more reactive to the current state of the artistic medium than what can be readily achieved in multi-year exhibition cycles. Because there is such a wide range of films in the program, we're able to cover a wide range of subject matter, platforming a diversity of voices and experiences that give the Gallery an opportunity to address pressing conversations in a very broad manner. We purposefully stay away from set themes in programming the Festival each year in order to ensure we're as reactive and representational of the current state of the art form and the world at large.
My role inside of all of that has evolved to considering how the art is delivered – how do we show it, where do we show it, and why? Each of the past several years have presented a new change and challenge in how we show film to the public. We shifted from having one set theatre, to no theatre, to building our own theatre, to suddenly having three theatres to choose from, and finally to this year being completely online. We're constantly evolving how we're able to present film to an audience.
On the everyday level, I work with distributors, our programming team, partners in our community, and our advisory committee to make all of this happen. We establish a mandate for our programming, source that programming through discussions with distributors, filmmakers, and other film festivals, and fit our films into the ever-evolving mandate making space for a plurality of voices.
Connor: You touched on this year being a very different year for the Festival, but it's also grown a lot in recent years – what has been the most important part of this growth for you?
Ryan: The Festival has grown quite significantly – even though we are showing fewer films than the norm this year, we are still presenting more films than in 2014 when I started in this role. This growth is largely due to audience demand, and to our goal to be more representational of the communities of Hamilton in the programming of the Film Festival. We operate almost entirely outside of the Gallery walls, so the Festival is actually a great entry point for folks in our communities who maybe have not been inside the Gallery before. Going online this year provides us even more access points to people across the province to see the types of programs we put together, the exhibitions we showcase, and what our organization does year-round. One of the most unique aspects of going online is the ability to remain local in our focus but provincial in our reach.
Connor: Beyond the obvious, what is so different about this year's Festival?
Ryan: In some ways, everything is different this year. Many other film festivals shut down for the year in large part due to the range of challenges of going online. An online film festival operates contrary to the way the film industry works, to how people have traditionally consumed film and the life cycle of releasing new films to the public. It is so valuable to proceed with a film festival like this because at the start of each film is an artist who poured all of themselves into making the work. Especially in a year so difficult for everyone, artists in particular who rely on public gatherings to consume their work, and are suffering along with many others due to a lack of income. To be able to support artists making film this year, like any other year, is an important stance for our organization to take.
Of course, it was important to think about how to present the festival online and how to find films worth taking the chance to present online. It is also important for us to serve our communities by providing access points into the ways artists express themselves through film and to the stories and voices contained within. It felt like a very important step to support that in a year where artists need support more than ever – to continue showing our commitment to artists and their work.
Connor: While the full Festival program has been announced, what should AGH Film fans look out for as we head toward October 16?
Ryan: We will have more information about all of our free programs coming soon! Among the free offerings will be a panel discussing funding of projects for BIPOC artists, the Youth Film Challenge happening live and free on the Festival's closing Sunday, and of course our short film programs! There's a lot of great local work amidst our short film program, along with work by acclaimed filmmakers like Guy Maddin, whose Stump the Guesser makes its Ontario premiere at the Festival. Most pressing, of course, is the main Festival program! There are 40+ great films in the program this year that I'm excited to present, many of which will have Q+As after them to provide an opportunity to hear more about the film from the filmmakers.
Connor: Tell us your favourite selections for this year's Festival!
Ryan: Labyrinth of Cinema is a personal selection for me as I'm a big fan of Obayashi's work and we've never had the opportunity to show any of his films. He provides such a unique take on the cinematic form dating back to his early work in the 1960s, that today still feels so fresh. It is pretty exciting to represent the final work of someone who spent so much time mastering the art form.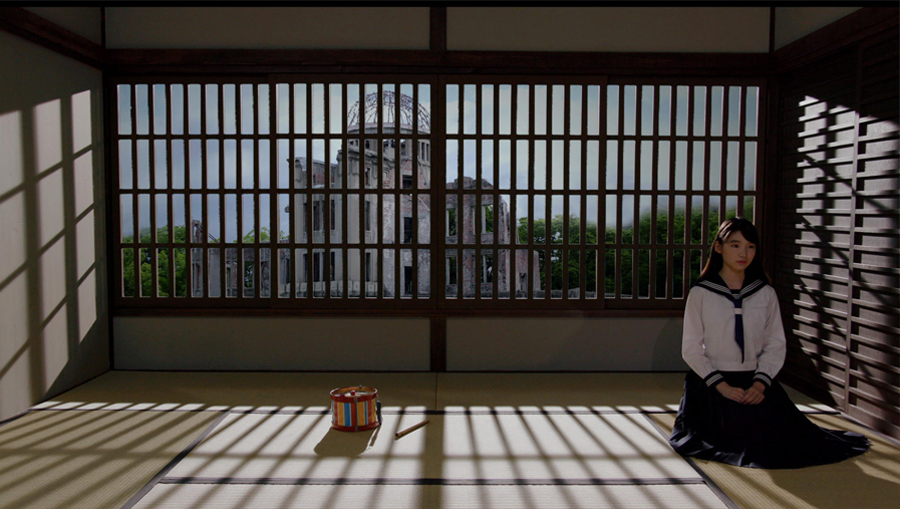 Andrey Tarkovsky: A Cinema Prayer works similarly for me as well, presenting the work of a singular filmmaker in his own words, accompanied by his photography behind the scenes of making some of the foundational works of modern cinema. The film presents such a different take on the work and doesn't feel like a strict documentary.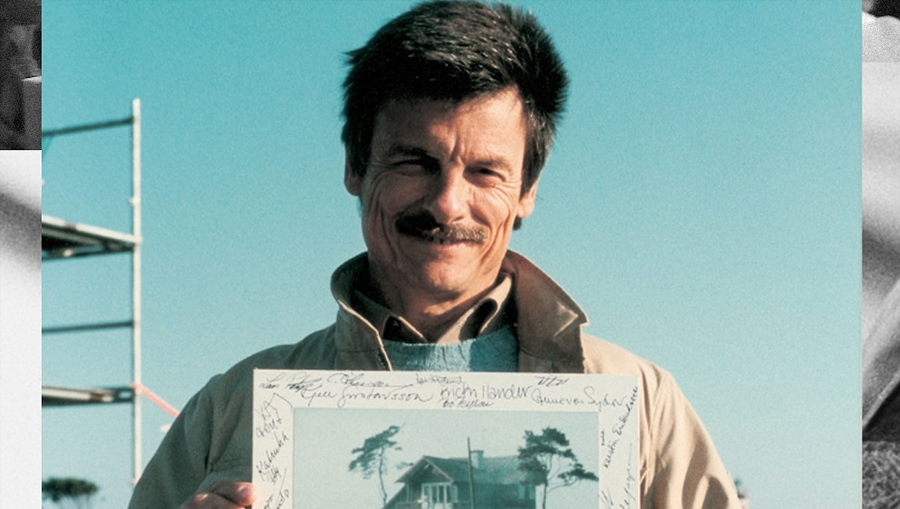 Our Opening Night film is Keyboard Fantasies: The Beverly Glenn-Copeland Story. It's been such a difficult year this year for so many people, that it's so important to have such a positive view presented in a film about such an inspiring person and great story. Glenn touches on so many challenges over the past 50 years of his life that are still present today for young people, and that positive outlook feels so pressing to present. So often we're stuck with only presenting the hardships as opposed to the positivity of people finding their true place in the world – which didn't happen to Glenn until he was in his 70s. It's just a beautiful film to see in a difficult year.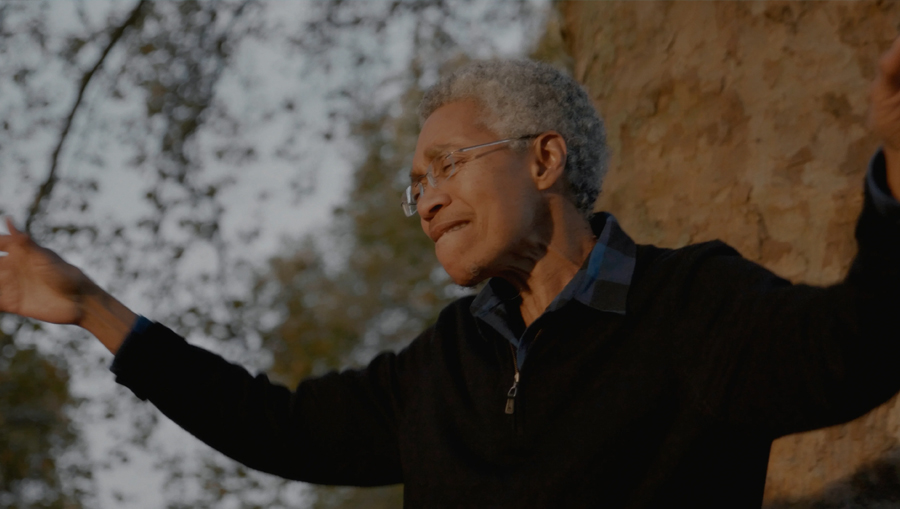 One more film worth shouting out is My Name is Baghdad, a film that just sort of appeared to us as such a vibrant, small film with so much energy and life packed into it. The film feels universal but is presented in such a real manner that so effectively mirrors life, and presents such an interesting look at the similar problems of urbanization that youth experience everywhere right now.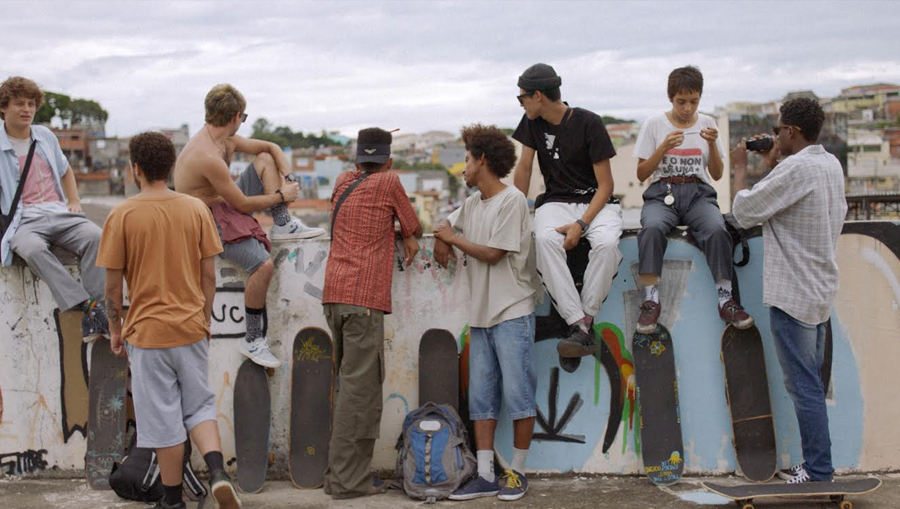 We hope you enjoy everything we have in store for the 2020 AGH Film Festival! For all the info on everything the Festival has to offer this year, check out our online platform.