In April 2016 we'll be putting up some incredible abstract paintings from our permanent collection, including many works that haven't seen the light of day in decades. The exhibition is co-curated by myself (Melissa Bennett, AGH Curator of Contemporary Art) and Hamilton painter Daniel Hutchinson. I'm really enjoying working with Daniel because of his vast knowledge of painting, and for his artistic perspective as a painter himself.
We've been trolling the vaults and so far have reviewed all abstract paintings made from the late 1960s to the 1990s (over 600 paintings!). The list is so impressive, it's making for some tough decisions as we can only include around 20 pieces in the show, depending on their sizes (many are large).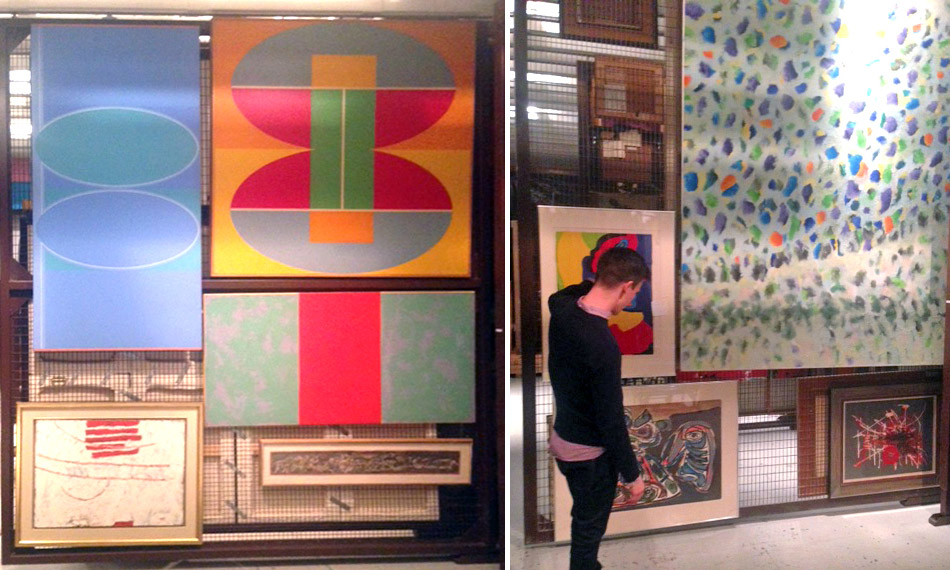 Abstraction in painting fell out of favour not long after many of these works were collected in the 1980s and '90s. But we all know that what goes around comes around, and the choices made by AGH curators at that time were sharp – these works have stood the test of time and provide some incredible examples of painting, with a lot of variety and innovation.
We're hoping to provide a survey exhibition that will show different approaches and techniques within abstraction. Daniel and I have both observed a resurgence in abstract painting in younger artists' studios, and we want to be able to show off the real things – no need to look up Joseph Drapell on Instagram – just come see it here for yourself.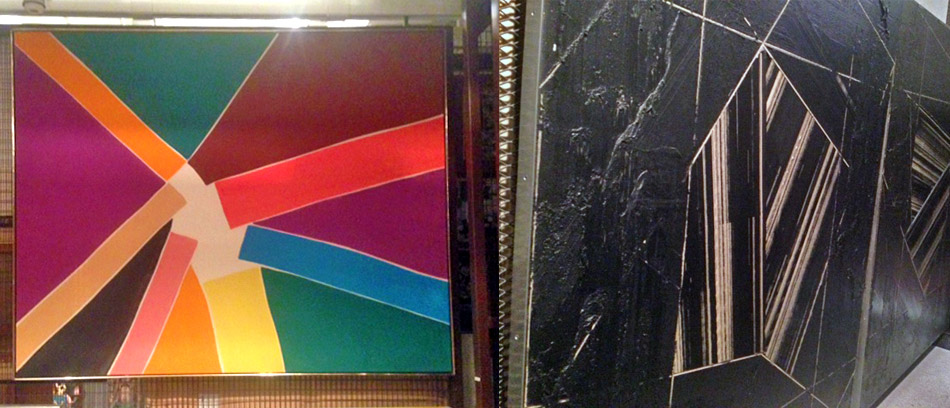 The long list of artists includes Drapell, Gershon Iskowitz, Alfred Pellan, Harold Town, Katja Jacobs, K.M. Graham, Jules Olitski, David Craven and many many more. We're at the point where we need to narrow down the list and deepen our research – and come up with an exhibition title, ASAP. We're hesitant to make generalizations about this grouping of works, which is contributing to the title dilemma… As Iskowitz once said:
"My paintings are not abstract, they are real, they are very very much real, I see those things…I paint what I see." — Gershon Iskowitz
Many of the exhibition artists were passionate about the concept of abstraction, which has lots of definitions depending on whether you're thinking about the physical appearance of works, or the intention of the artist and their perspective on representation…