Every Wednesday, the AGH Instagram page casts a spotlight on specific works in the AGH Permanent Collection! With over 10,000 works in our care, these features grant our community a peek into the AGH Vaults while our doors remain temporarily closed. Explore our Online Collection page to discover even more of the stunning artwork in our collection.
Featuring four Collection Showcases in one article, read on to learn about our founding artist William Blair Bruce, multidisciplinary artist François Morelli, Canadian landscape artist Robert Whale, and Quebecois painter Alfred Pellan.
---
William Blair Bruce
As we celebrate our newest exhibition, Breaking the Vault: Art and Poetic Liberty, which pairs works from the AGH Collection with fresh new works of poetry, we are featuring some of the selected works from the exhibition in our Collection Showcases.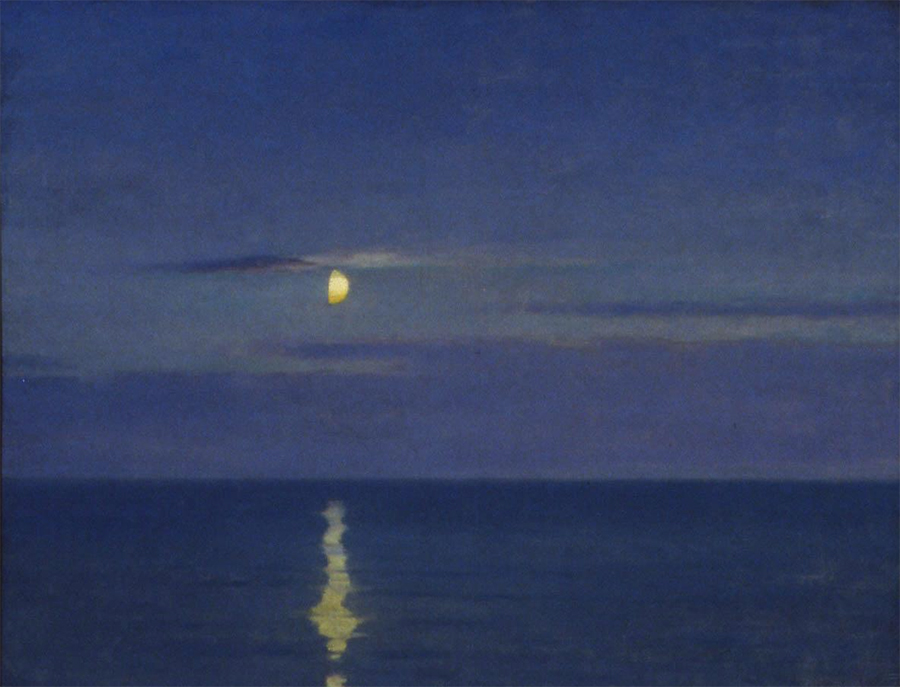 William Blair Bruce's Mirror of the Moon was selected by Hamilton poet Tanya Pineda. Hamilton-born artist William Blair Bruce is one of Canada's first Impressionist painters who went to France to meet the challenge of proving himself amongst the greatest artists of his time. After Bruce's premature death at the age of 47 in 1906, his family donated 29 of his paintings to the City of Hamilton with the proviso that an art gallery be established, and the AGH was born.
---
François Morelli
Morelli's Night Janitor was also selected by Hamilton poet Tanya Pineda for Breaking the Vault. Morelli's investigations of the everyday bridge the gap between art and life. With delicate materials such as wire and porcelain, Morelli scrutinizes the relationships between body, object, and architecture, and exposes the context and meaning behind both our actions and the objects that mediate them.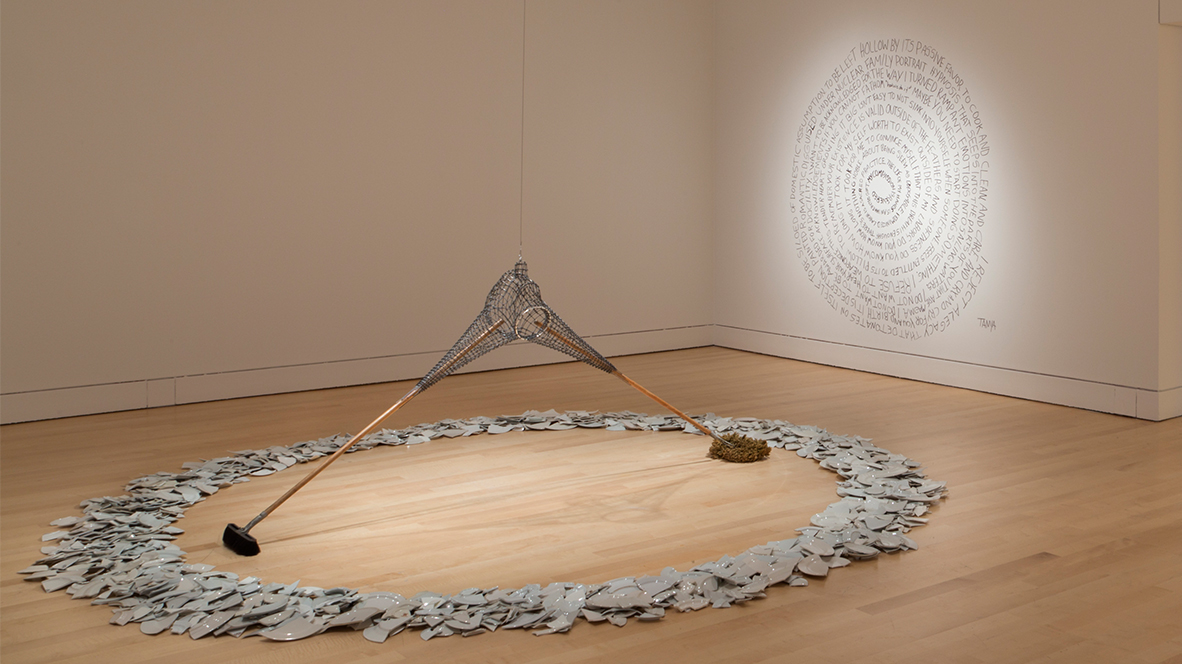 Morelli's curiosity, sympathy, and wit generate both the sweet and the bitter sides of lived experience. With the skill of a well-trained waiter, his wonderfully precarious expressions balance the weight of the world.
---
Robert Whale
Whether you are standing near Dundas Peak or at any one of the other escarpment lookouts across the city, can you imagine yourself standing there with the generations of people who have stood there before you? What does the view mean to you?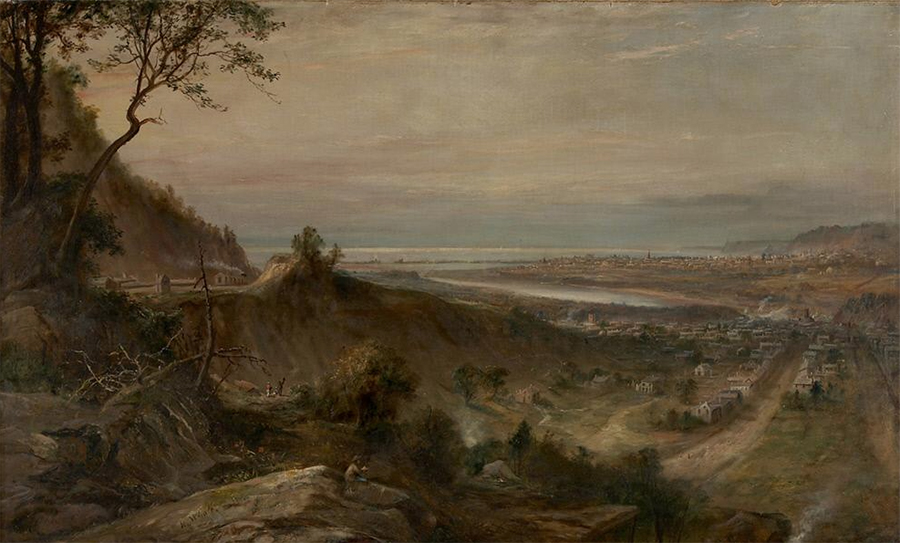 While we have previously explored Robert Whale's View of Hamilton in a past Collection Showcase, this work turns the artist's focus west to Dundas. Learn more about Whale and his depictions of our city in this full article!
---
Alfred Pellan
Pellan's Evasion was selected by Hamilton poet Amani Arts for Breaking the Vault. Listen to Amani's poem based on this work by Pellan on our YouTube below!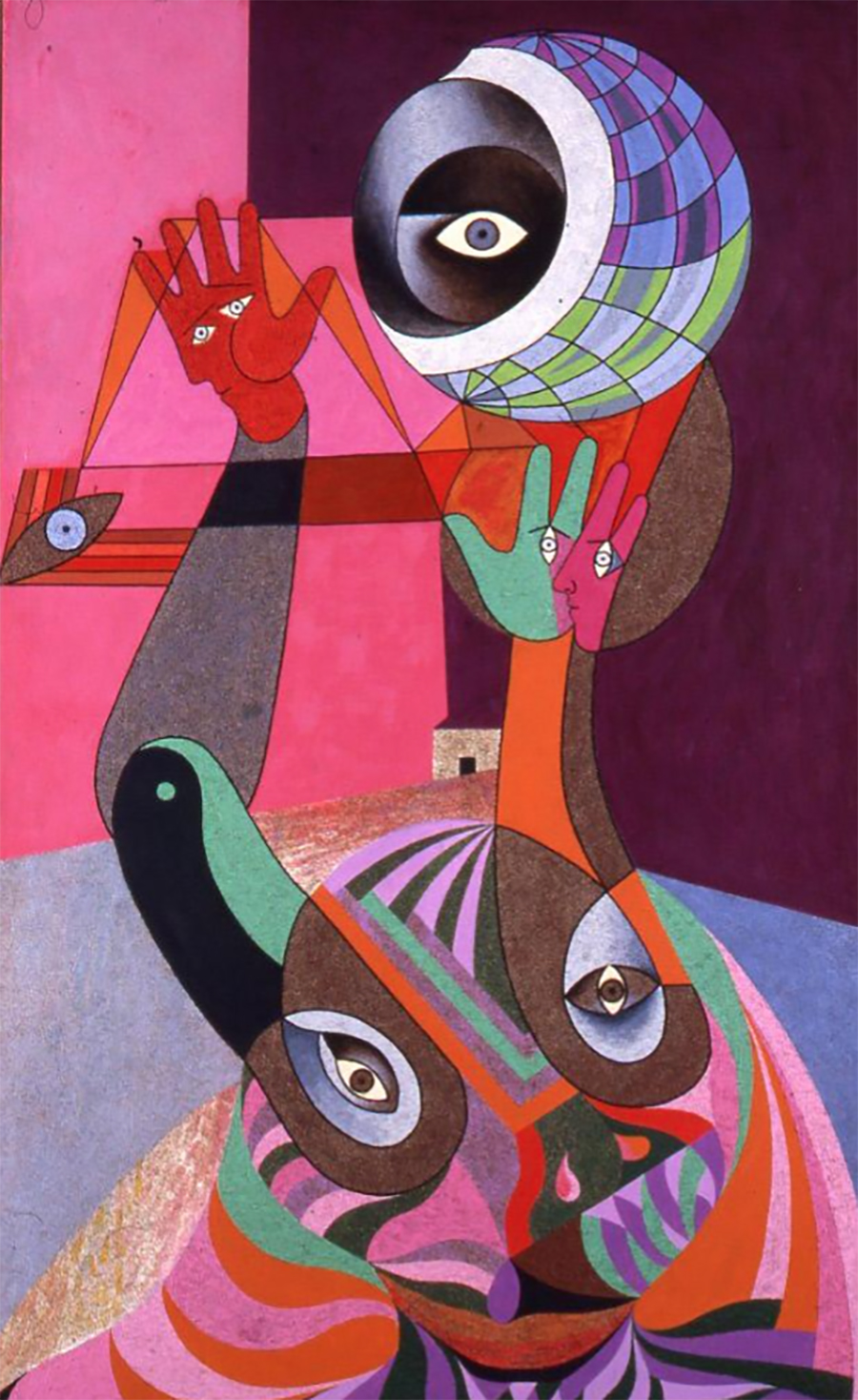 ---
Please note that at the time of this publication, the AGH is temporarily closed. We continue to follow the advice and directives of the local public health officials, the provincial government, and our Board of Directors, so stay tuned to our Plan Your Visit and COVID-19 Guidelines page for updates. We hope our visitors remain connected to our programs and exhibitions through AGH at Home and Shop at AGH Online.