Sylvia Nickerson is a local comics artist, writer and illustrator who has received national acclaim for her stark and poignant work. This month, she began an artist residency at the AGH. Though we had planned to launch her multi-media installation, including graphic and sculptural work in our physical exhibition space in the David Braley and Nancy Gordon Sculpture Atrium, we are of course temporarily closed due to COVID-19.  
Nickerson has creatively adapted her practice to begin as an online project, and we're planning to install her work in the exhibition space as soon as we're able to reopen. For now, she is devising ways to share her work with the public in an online capacity. She has started making short videos while she works from her home and studio, demonstrating some of her art-making process.  
Nickerson's practice, over two-decades long, has frequently explored the emotional underworld of urban life, as she thinks about the way humans connect or feel disconnected. In her many comics and illustrated works, alienation and isolation prevail, though characters inhabit busy urban scenes.  Ambiguous and amorphous drawn figures float over city sidewalks, through alleys, past signs and storefronts that could be part of any town. There is a sense that her characters live in a never-ending day (or night), passing each other in a timeless geography where past, present and future occur all at once. 
In the last decade, the theme of motherhood has become a dominant focus in her work. Nickerson herself became a mother and has since drawn on these experiences. In Creation, her latest graphic novel, the narrator recently gave birth. While wandering the city in her newly sleep-deprived state, with a fully dependent human in her care, she thinks about her future while looking back at the life experience that brought her to this point. All We Have Left, Is This is another of her recent books, this one comprised of fourteen short stories, also exploring themes of motherhood. With the potential to undermine individualism and consumerism in our society, Nickerson explores how motherhood and caregiving both dovetail with and split off from larger social structures. 
Gentrification and its many complexities is another key theme in Nickerson's work. She has been an artist and active community organizer in Hamilton's downtown core during this pivotal past decade. In a recent interview she remarked, "After a decade of being a cheerful gentrifier, I had stored up quite a bit of sadness over many of the failures I perceived to be happening. I was angry at having volunteered for many community development projects while bigger investors profited from flipping properties. … I had to take a hard look at why I came here, what my involvement had been, the state of my dreams, and what it meant to have a family and to be an artist. I can't tell anymore what the neighbourhood has done to me or what I have done to it. I wrote the book as a way of letting go and coming to terms with what life is now." [1]
During the AGH residency, Nickerson will continue to focus on these themes, with the goals of sparking conversation around community development, urban activism, social justice, and mental health. Given the time and space, she has decided to reconfigure her ambiguous drawn characters into life-sized three-dimensional forms made of papier mâché. Yet instead of taking on the dull grey of their illustrated predecessors, they are covered in brightly coloured confetti (much like how Creation is suffused with bright colour—a departure from her many previous black-and-white comics). The use of colour might indicate some spark of hope for the future; Nickerson herself is still wondering about how it will read in the works.  
Once the physical exhibition space is open, Nickerson will be initiating community dialogue through participatory dioramas made from shoe boxes. Visitors and tour groups will be invited to design and populate their own small worlds, as a way of processing their personal life experiences, and as a means to encourage storytelling as a therapeutic social tool. Videos and other previous works will also be on display. Throughout the residency, Nickerson will be developing content for a new fantasy adult-oriented literary graphic novel exploring the future of artificial intelligence. 
We are pleased to launch this residency online, with short videos that Nickerson has created in her home and studio. Through these views into her intimate work and home spaces, we can follow along with her artistic process. We can also see the very real experience of working from home with a family, as her work takes place in her kitchen and backyard with children around, and in her quiet studio, as studio mates practice social distancing. 
Nickerson's works will be installed in the AGH as soon as we are permitted to do so. In the meantime, stay tuned for virtual updates.  
---
Sylvia Nickerson is an artist and writer who lives in Hamilton, Ontario, Canada. She has written comics examining parenthood, gender, social class and religion. Her work has appeared in The Globe and Mail, The National Post, The Boston Globe and The Washington Post. Recently her graphic novel Creation won The Nipper Doug Wright Award for best emerging comics talent.  
---
The AGH Artist Residency Program is presented by RBC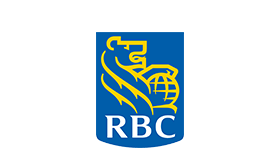 ---
[1] https://roommagazine.com/interview/sylvia-nickerson-being-artist-and-gentrifier, n.d.
Header image: Sylvia Nickerson, residency installation sketch, 2020.