Opening February 1, The Artist's Dream: Works of French Symbolism is our newest exhibition, exploring the Symbolist movement in late nineteenth-century France. The exhibition combines incredible works from the Joey and Toby Tanenbaum Collection together with loans from collections throughout Canada and the United States.
We are so excited to welcome you in to the dreamy world of French Symbolism that we thought you may like a roadmap! Enjoy these quick descriptions of just some of the many concepts, techniques, locales, and people involved in this movement. 
Symbolism — A late nineteenth-century artistic movement that embraced suggestion over literal representation. It drew inspiration from psychology and altered states of consciousness, such as sleeping or dreaming.
Realism — A nineteenth-century movement reacted against by Symbolism for its valuing of the faithful representation of common subjects, producing true depictions of everyday life. 
Fin-de-siècle — Refers to the "end of the century," especially the 1880s and 1890s, a period ripe with widespread cultural ennui and pessimism.
Chiaroscuro — The use of strong contrasts between light and dark, notably used by Symbolist painters like Jean-Jacques Henner when painting human subjects, as well as later in photography and film-noir cinema.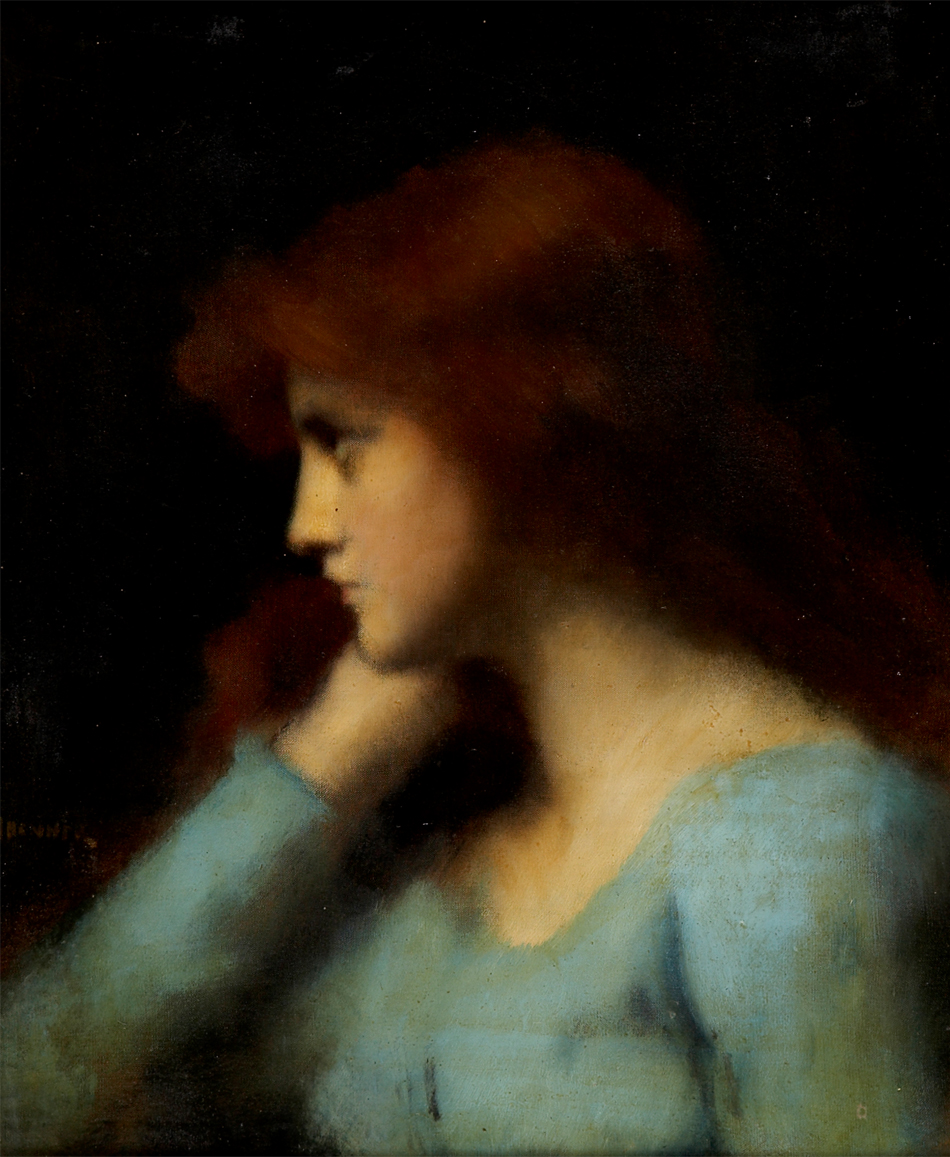 Sfumato — Another painting technique employed by Symbolists, in which the subtle blending of colours produces soft outlines, playing with the focus of where the viewer's eye looks when viewing the work.
Non-finito technique — Used notably by Symbolist artist Eugène Carrière amongst others, this technique intentionally leaves work appearing unfinished, playing with the form and the material used to produce it.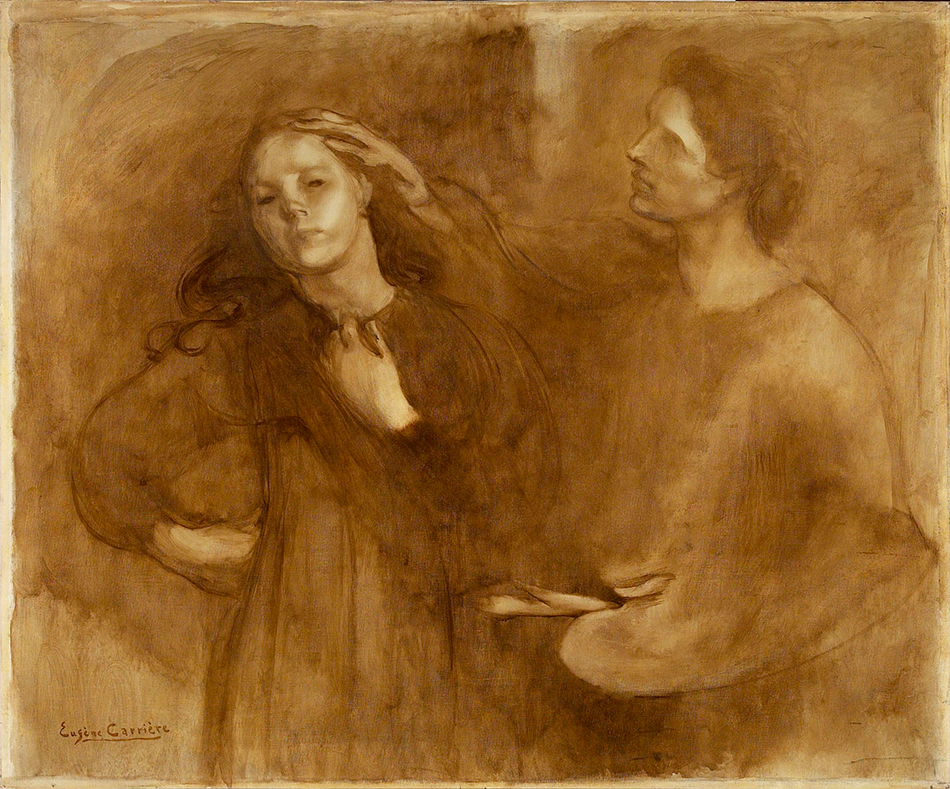 Chimère — Denoting mythical creatures created with parts from various animals, this term also refers to an illusion or dream.
Salon — One of the world's largest annual art events throughout the seventeenth to nineteenth centuries, exhibiting at the Paris Salon was often a major step for any Western artist.
Théâtre de L'Oeuvre — A venue for Symbolist theatre founded in 1893 by director Lugné-Poe with painter Édouard Vuillard and poet Camille Mauclair.
Charles Baudelaire — French poet, essayist, and critic whose 1857 book, Les Fleurs du mal (The Flowers of Evil) sparked the initial flourishing of Symbolism as a literary movement.
Pierre Puvis de Chavannes — An important precursor to Symbolism, Puvis de Chavannes is best known for his mural paintings depicting idealized visions of civilization in harmony with nature.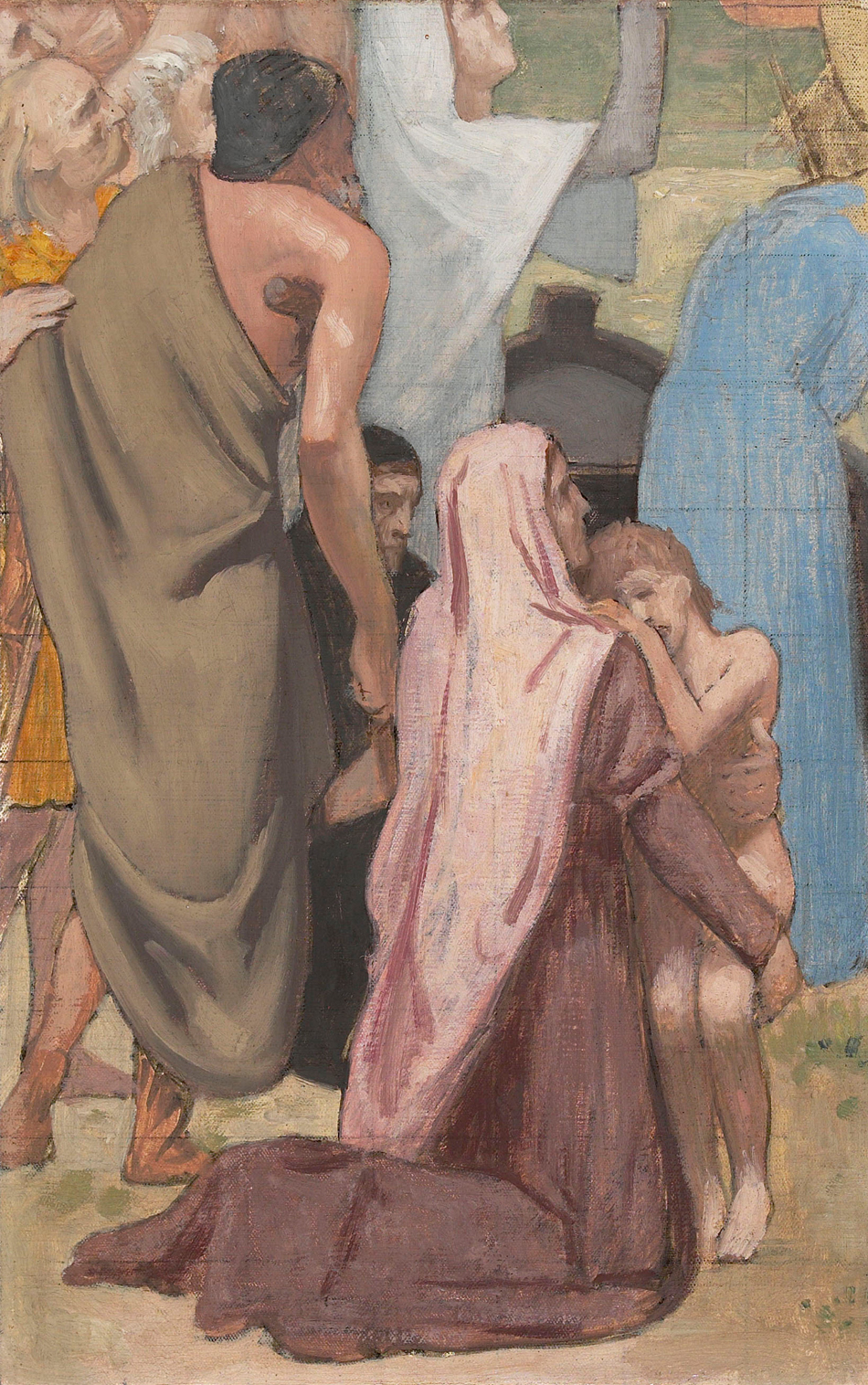 Jean-Jacques Henner — A proto-Symbolist along with Puvis de Chavannes, Henner's paintings explored death using techniques that would come to define Symbolist art.
Eugène Carrière — A Symbolist painter and close friend of Auguste Rodin, Carrière's work is best known for a dream-like quality and monochromatic imagery.
Auguste Rodin — French sculptor who continued the formal interests of Symbolism into sculpture, especially utilizing the non-finito technique to create sculptures that appear to emerge from their medium.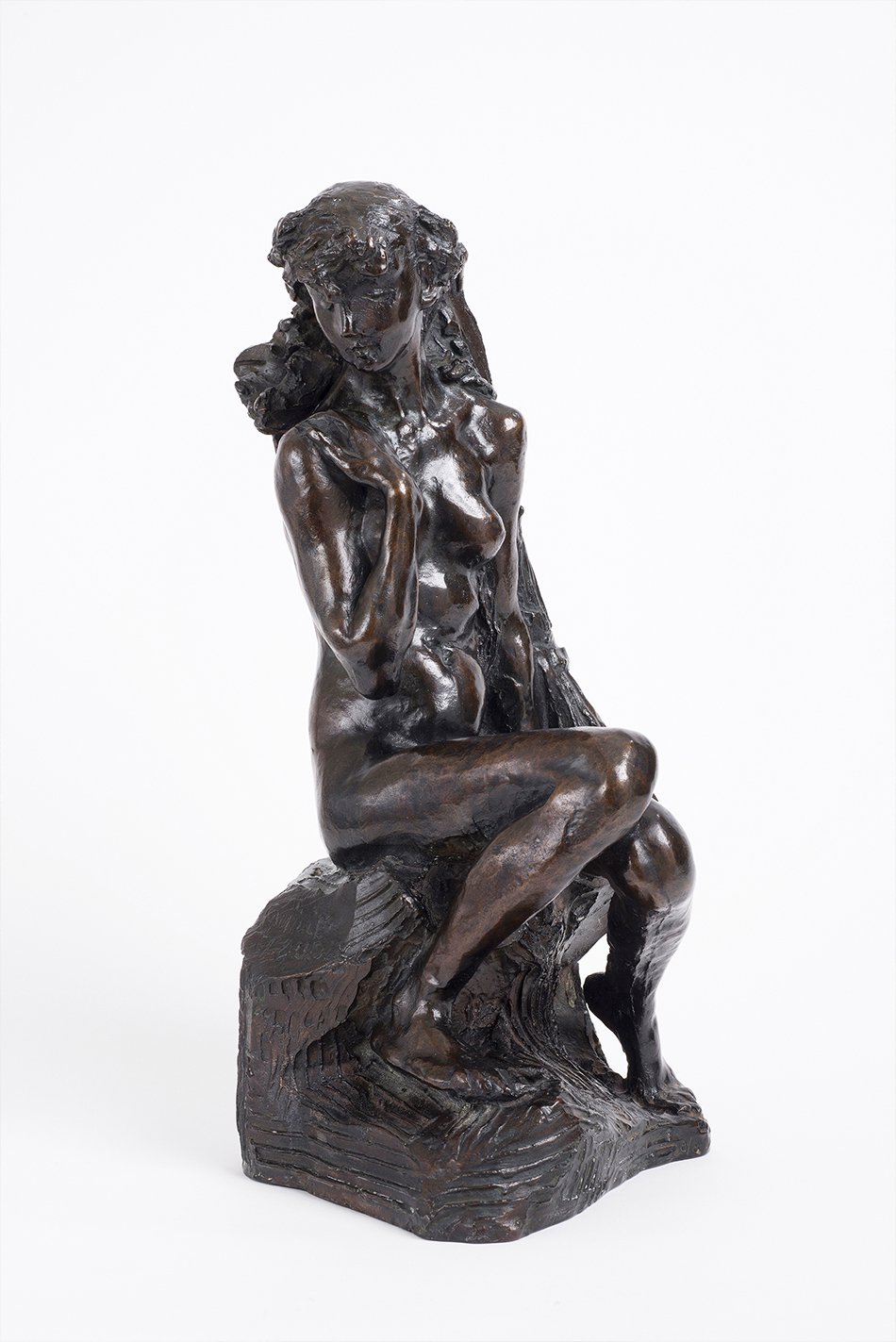 Camille Claudel — A sculptor who prodigiously captured psychological feeling in her art, Claudel was also the muse, romantic partner, and an artistic influence to Auguste Rodin.
Édouard Vuillard — Nabi painter and founding member of the Théâtre de L'Oeuvre, Vuillard was integral to reform in French theatre throughout the 1890s.
Sarah Bernhardt — Accomplished actress, painter, and sculptor, Bernhardt's work draws from theatre and mythology, both areas of constant interest to Symbolists.
Henri Fantin-Latour — Known primarily as a still-life and portrait painter, Fantin-Latour also depicted mythological and fantastical subjects in a dreamy style, creating a haze-like effect over the work.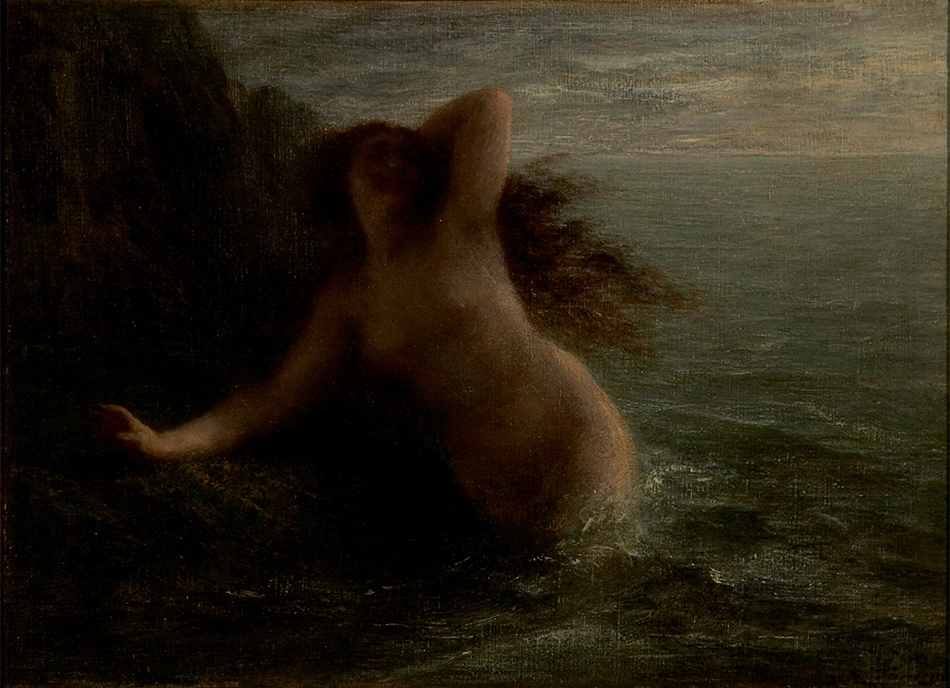 Jeanne Jacquemin — An important Symbolist artist who worked primarily in printmaking and drawing, Jacquemin explored mysticism and an ambivalent view of gender within her figurative work.
Sigmund Freud — Renowned Austrian neurologist and psychoanalyst, Freud explored the theory of the relationship between dreams and the unconscious mind in his famous 1899 book, The Interpretation of Dreams.
To learn more of about the French Symbolist movement and see works by these artists and more, don't miss The Artist's Dream: Works of French Symbolism while it's here until May 31!