Dive into the Art Gallery of Hamilton's latest exhibition, Water Works. Displaying more than 70 artistic works from 38 artists, including photography, paintings and video, Water Works emphasizes the importance of conserving our water while bringing together Canada's history and future. Guest curated by Christine Boyanoski, the exhibition allows you to appreciate the beauty of water by exploring three themes; Water and Identity, Human Intervention in the Environment and the Poetics of Water.  These themes express the different ways we relate to water emotionally, physically, socially and environmentally.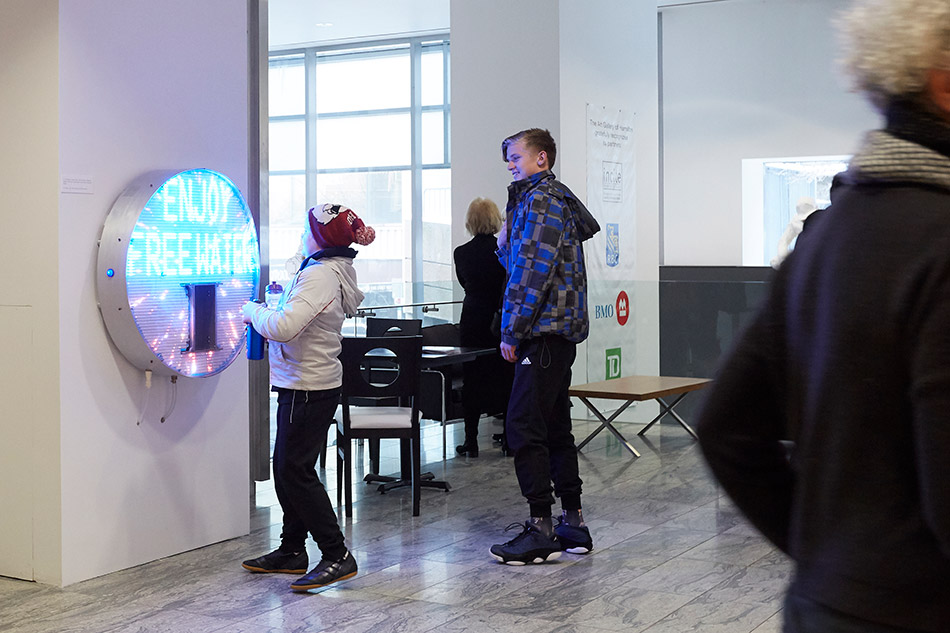 Canadian artist Christopher MacLeod's The Machine of Awesome Bright Liquid Blueness (2016), aninteractive sculpture that acts as a water bottle refilling station. The sculpture stimulates the senses and engages the audience through lights and touch while they play a game in order to get their bottles filled with the awesome bright liquid blueness that is water.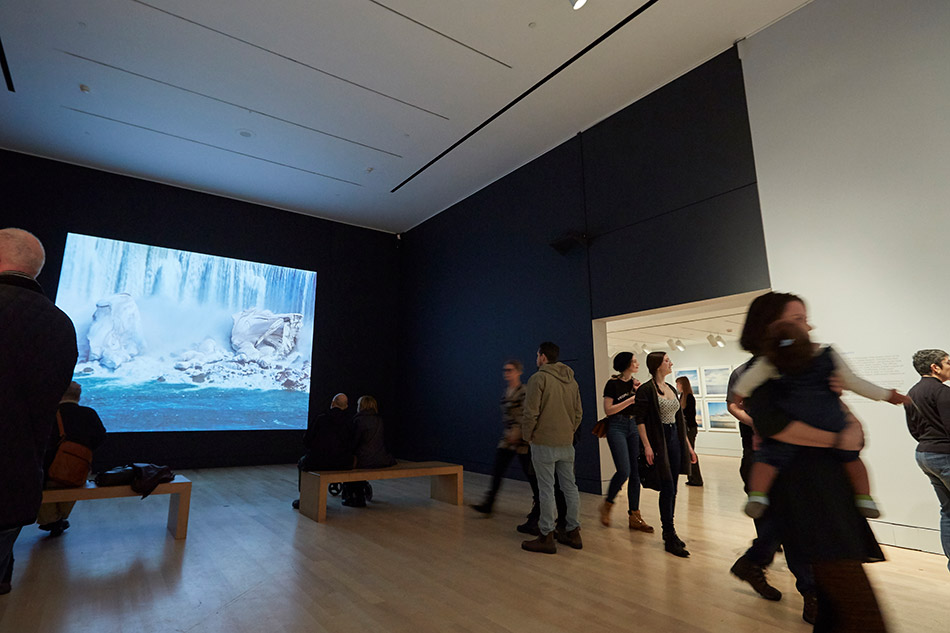 Also, discover the mystery that is Niagara Falls with Jennifer Baichwal and Nicholas de Pencier's Ice Forms, American Falls, Niagara (2016); a collection of projected video which brings you up close and personal with Canada's majestic wonder. The collaboration features the movement of massive ice forms, the constant flow of water and the rising mist of Niagara Falls.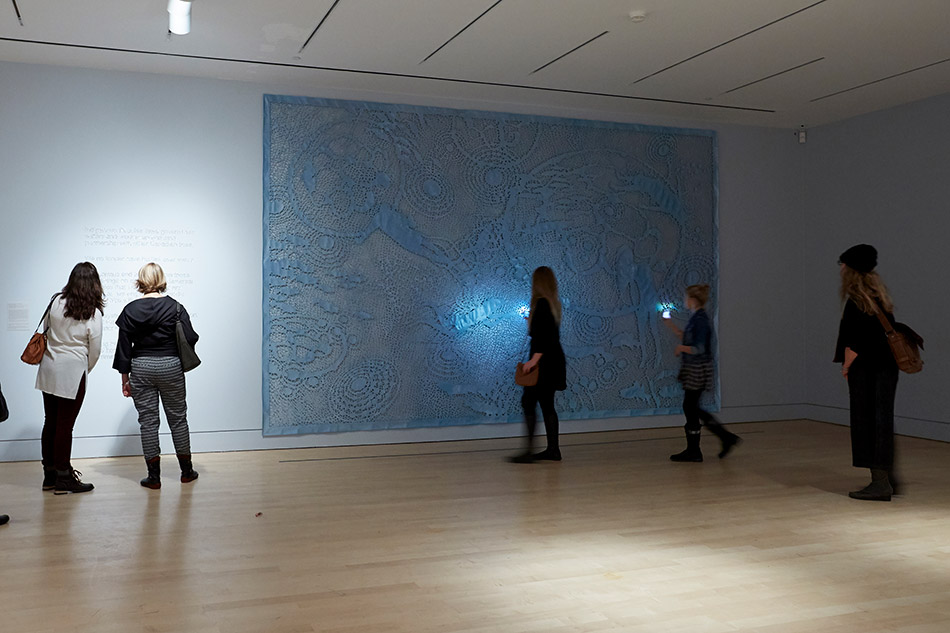 In collaboration with Merrell-Ann S. Phare, Executive Director of, and legal counsel for, the Centre for Indigenous Environmental Resources, Toronto-based artist, Ed Pien, created Sea Change (2017), a collection of artwork addressing water contamination and First Nations communities. The artist has created an imaginary underwater world in which sea creatures and humans (some lifeless) inhabit a liquid minefield full of supersize pathogens and harmful pollutants such as mercury and led. Shine the flashlight from your cellphone on the piece and watch it come alive!
Another beautiful example from the Water Works exhibition is Betty Goodwin's Swimmer No. 3 (1983). Throughout her career, Betty Goodwin worked in a variety of media and sought to portray the human condition. Her Swimmers, brought to life with graphite, oil and chalk pastels, appear suspended against and aquatic ground created with oil washes as scrubbed pigments. The sources for these figures were from manuals on swimming and lifesaving, and the artist's own personal photographs.
"In the Swimmers, there was always the dual side of swimming. How we can't do without water. Water is our life, but it can take you away, also." — Betty Goodwin
Check out what visitors thought of the exhibition at our opening reception on February 11
Each work of art in the Water Works exhibition inspires, educates and connects you to water's influence throughout Canada's landscape and people. We hope to see you at the AGH soon to experience it for yourself!
Water Works
Gallery Level 1
February 10 – May 27, 2018