Every Wednesday, the AGH Instagram page brings the AGH Permanent Collection to you! With over 10,000 works and counting held in our care, these weekly spotlights provide brief glimpses into the lives and careers of the many talented artists contributing to this proud Collection. You can always see more over on our Online Collection page!
This month, our Collection Showcase has featured poetry performance videos from our newest exhibition, Breaking the Vault: Art and Poetic Liberty. Featuring four Collection Showcases in one article, read on to see poetic reflections on Alberta-born artist Attila Richard Lukacs, Canadian contemporary artist Robert Youds, nineteenth-century British painter Benjamin Robert Haydon, and Montreal multidisciplinary artist François Morelli.
---
Gizy on Attila Richard Lukacs
For one of his poems, Hamilton poet Gizy selected the stunning painting Will no one help the poor widow's son? by Alberta-born artist Attila Richard Lukacs. A former AGH exhibition artist himself with a prolific career largely centered around large-scale paintings depicting male figures, Lukacs has delivered stunning works such as this, notably direct in his confrontation of the viewer both in scale and style.
In response to the work, Gizy's poem delivers a melodic, deeply personal reflection on growing up. Enjoy the video of his performance below!
---
DonDon on Robert Youds
Hamilton poet Dondon selected Canadian contemporary artist Robert Youds's Friday and Sunday as works of reflection for his poetry. Throughout a career with celebrated exhibitions crossing the country and the globe, Youds has spent decades investigating the very materials of picture-making, exhibited in these works through a fascinating combination of light, sculpture, and installation.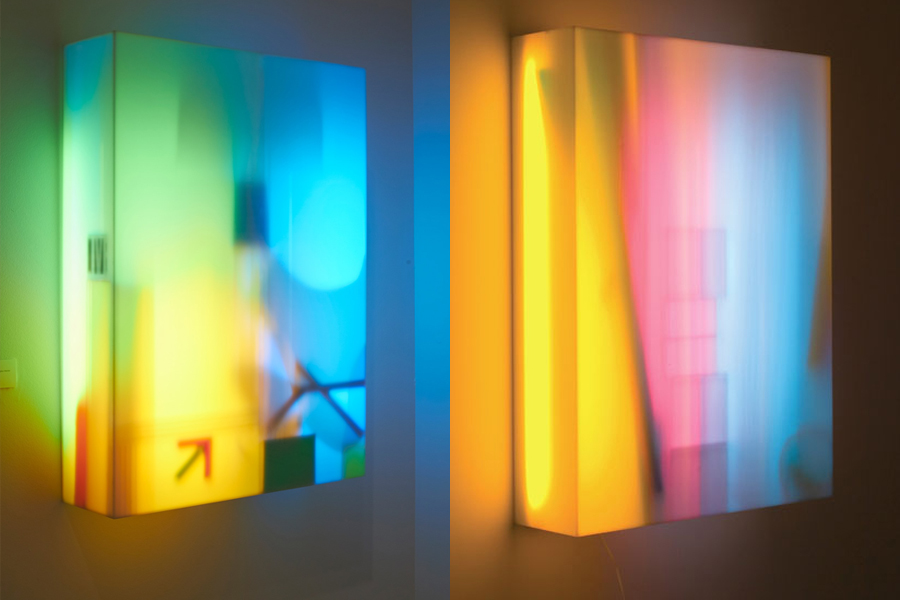 Responding to these works, DonDon delivers a spellbinding, storytelling reflection on the meaning of love. See the video below!
---
Maeve Jenkinson on Benjamin Robert Haydon
Selecting work for Breaking the Vault, Hamilton poet Maeve Jenkinson landed on Benjamin Robert Haydon's Judith with the Head of Holofernes. A nineteenth-century British painter with a passion for portraying grand historical figures, Haydon turned in this work to depicting the popular tale of Judith and Holofernes, seen repeatedly throughout the Renaissance and Baroque periods.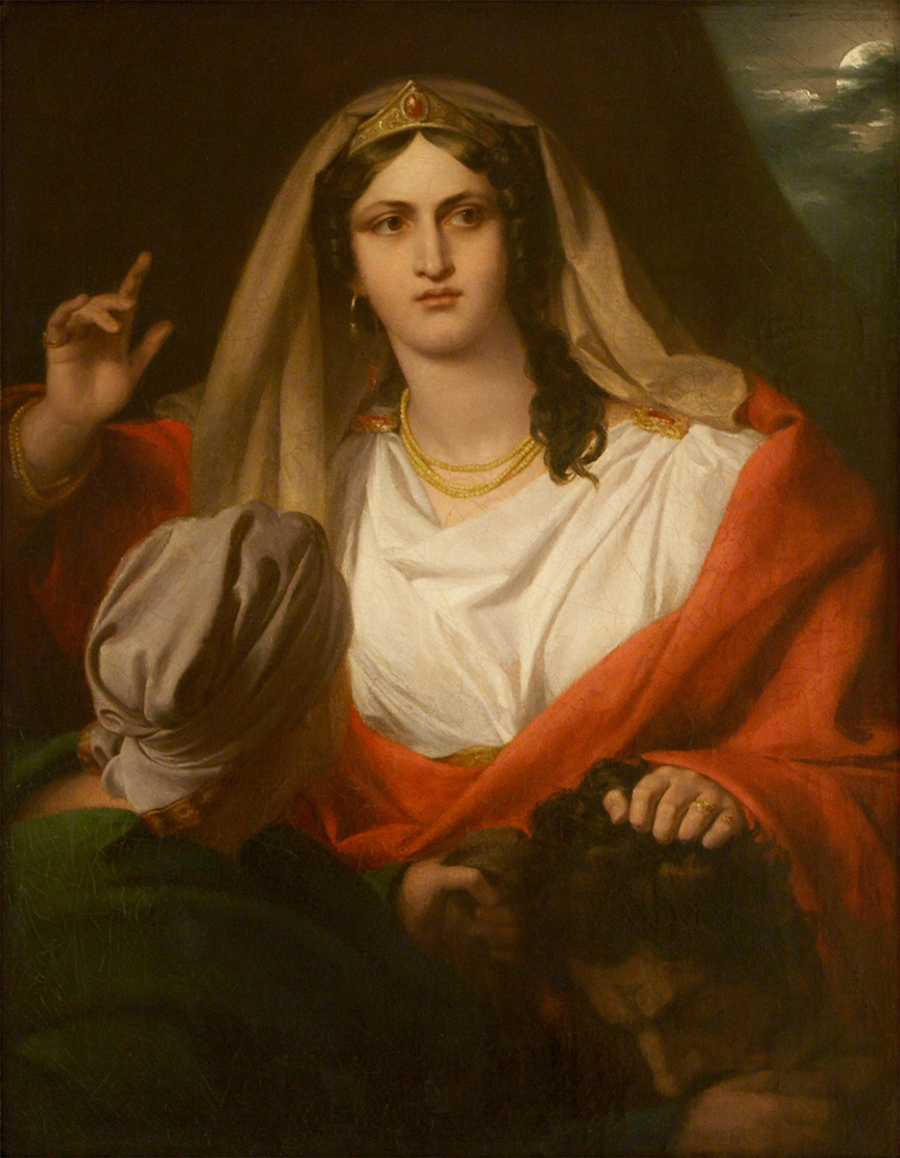 Maeve's response to the work focuses in directly on the subject herself, with a powerful poem aptly titled "Judith." You can watch Maeve perform the poem below!
---
Tanya Pineda on François Morelli
Reflecting on the work both in content and in form, Hamilton poet Tanya Pineda explored Night Janitor by Montreal multidisciplinary artist François Morelli. In the work itself, Morelli investigates the everyday bridge between art and life with a massive, circular installation mirrored by Tanya's spiraling poem on the wall next to it.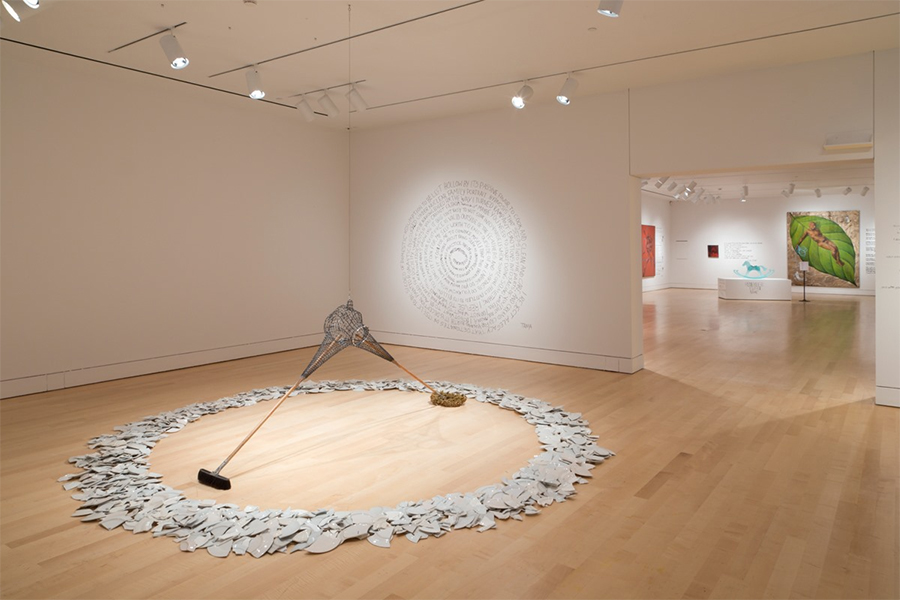 Exploring the powerful themes in the artwork, Tanya delivers a hypnotic, impactful poem. See below for a video performance of the poetry!
---
Please note that at the time of this publication, the AGH has reopened! 
Featuring an extended exhibition schedule ripe with exciting work new and old, the Gallery has something to offer every visitor, whether this is your first trip ever or just your first trip back. To celebrate the occasion, Gallery admission will be FREE until August 31 during all open hours, which remain Thursday 11 am – 8 pm, Friday 11 am – 6pm, and Saturday and Sunday 11 am – 4 pm.
As we continue to navigate the ongoing public health conditions, the safety of our visitors remains our top priority. For up-to-date information about all of the safety protocols and procedures now in place, head to our COVID-19 Guidelines page.