Every Wednesday, the AGH Instagram page brings the AGH Permanent Collection to you! With over 10,000 works and counting held in our care, these weekly spotlights provide brief glimpses into the lives and careers of the many talented artists contributing to this proud Collection. You can always see more over on our Online Collection page!
Presenting three of these Showcases in one place, this article dives into work by prolific multimedia artist Nobuo Kubota, Swedish sculptor Carl Milles, long-time Hamiltonian Frank Panabaker, and abstract Painters Eleven artist Hortense Gordon.
---
Nobuo Kubota
Nobuo Kubota is a versatile artist whose influences include Japanese art, opera, and architecture. In addition to his prolific work as a visual artist, he is a performance artist and jazz improviser.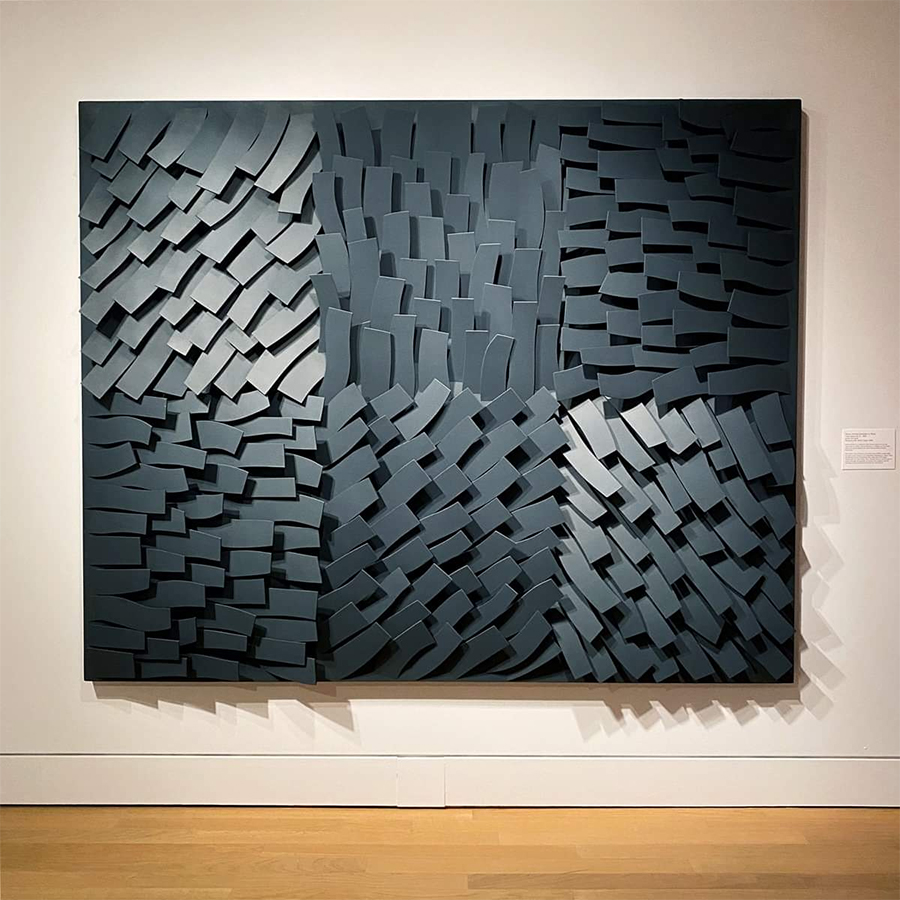 This work is one of many in his Folia series, created after he spent a year living in a Zen Buddhist monastery in Japan. Folia are wrinkles on the cerebellum, the lower part of the brain responsible for motor skills.
Here, Kubota conjures up the idea of motion through his approach to texture, line, pattern, and the blending of three-dimensional forms on a flat surface.
---
Carl Milles
Milles studied at the Royal Institute of Technology in Stockholm from 1895-1897. He then lived in Paris (until 1904), where he attended the Académie Colarossi, and was strongly influenced by Impressionism.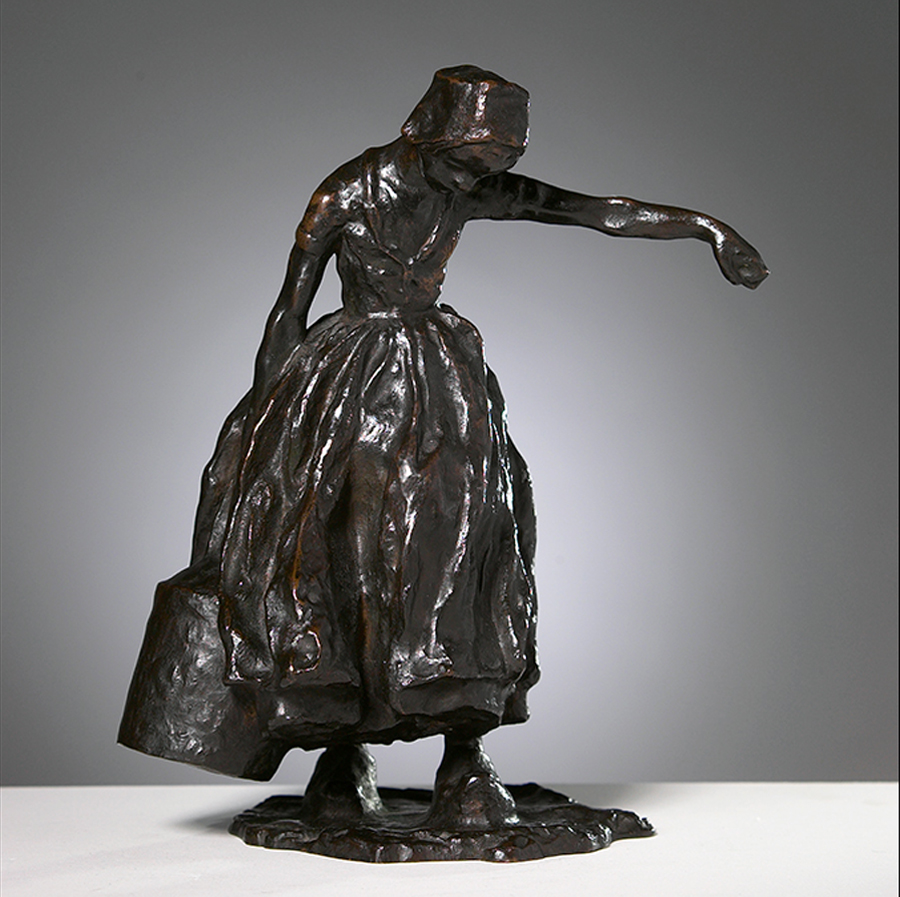 After living in Munich for two years, he returned to Sweden. In 1920, he was appointed Professor at the Royal College of Fine Arts, where he taught until 1931. He then moved to the United States and taught at the Cranbook Academy of Art in Michigan. The artist was commissioned by the Swedish government to complete a number of sculptures. He also created sculptures and monuments for American cities.
Different from the streamlined classicism of his later work, Milles's Milk Carrier is a small "sketch" of a simple labourer at work. Its brusque yet convincing modelling shows the influence of Impressionism during the time Milles spent in Paris at the turn of the century.
---
Frank Panabaker
Frank Panabaker, an artist closely associated with Hamilton during his lengthy career, also enjoyed a considerable international reputation for his paintings of the Canadian landscape. He spent his time trekking through the lanes in Southern Ontario, on the shores of Georgian Bay, in the hills and lakes of Haliburton, Muskoka, and Algonquin Park. He also painted Nova Scotia, British Columbia, Alberta, Vermont, and even Nassau.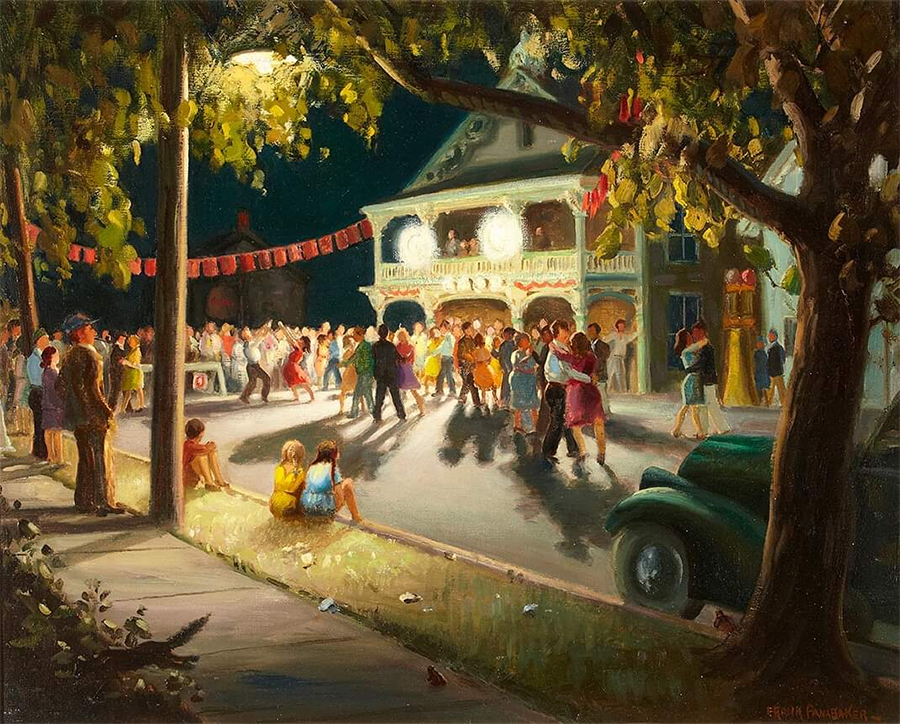 Much of his subject matter was local scenes in and around Ancaster, the Dundas valley and marsh, and of course, Hamilton. From the royal yacht Brittania in Hamilton Harbour, to the Hamilton Farmers' Market, the Tiger Cats, and Gore Park, Frank Panabaker documented the life and times of the Steel City from the 1940s through to the 1990s.
---
Hortense Gordon
Hortense Gordon showed great talent early, exhibiting with the Ontario Society of Artists while still in her teens. In 1916 she began work at the Hamilton Technical School as an assistant to John Gordon whom she married in 1920. She continued teaching at the HTS until 1951, the last twenty years as head of the Art Department, succeeding her husband.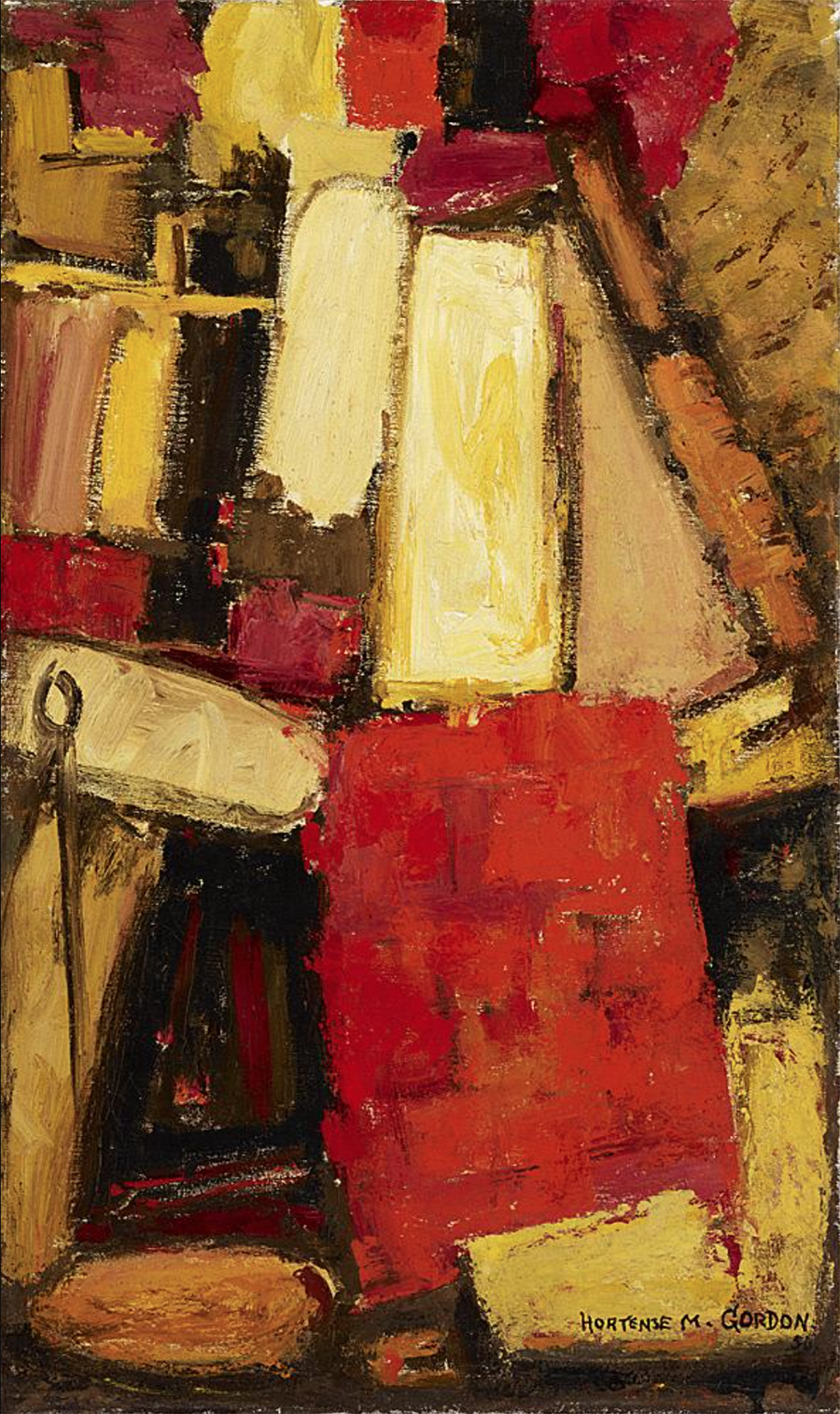 In the 1930s, she began experimenting with abstract painting, becoming one of the first abstract artists in Hamilton. She was a member of the Canadian Society of Graphic Artists, the Royal Canadian Academy of Art, and Painters Eleven. Julius LeBow, a local art gallery owner said of Hortense Gordon: "Totally involved with all aspects of art in Hamilton, she profoundly affected everyone who came into contact with her." She was a trail blazer of the popularization of modern art in Canada.
Please note that at the time of this publication, the AGH is temporarily closed. We continue to follow the advice and directives of the local public health officials, the provincial government, and our Board of Directors, so stay tuned to our Plan Your Visit and COVID-19 Guidelines page for updates. We hope our visitors remain connected to our programs and exhibitions through AGH at Home and Shop at AGH Online.