Head to the AGH Instagram page every Wednesday for weekly spotlights on the AGH Permanent Collection! Holding over 10,000 works in our care, these regular features allow our community to peek into the AGH vaults at some of the many important contributions to our Collection. Looking for more? Explore our Online Collection page!
Featuring three Showcases in one article, read on to discover the expressive worlds of Canadian painter George Agnew Reid, landscape artist James Wilson Morrice, French sculptor Charles Cordier, and Plains Cree artist Meryl McMaster.
---
George Agnew Reid
As a teacher and principal of the Central Ontario School of Art and Design in Toronto and a prize-winning artist who exhibited internationally, George Reid was a central figure within both Ontario and Canadian art circles in the late nineteenth century.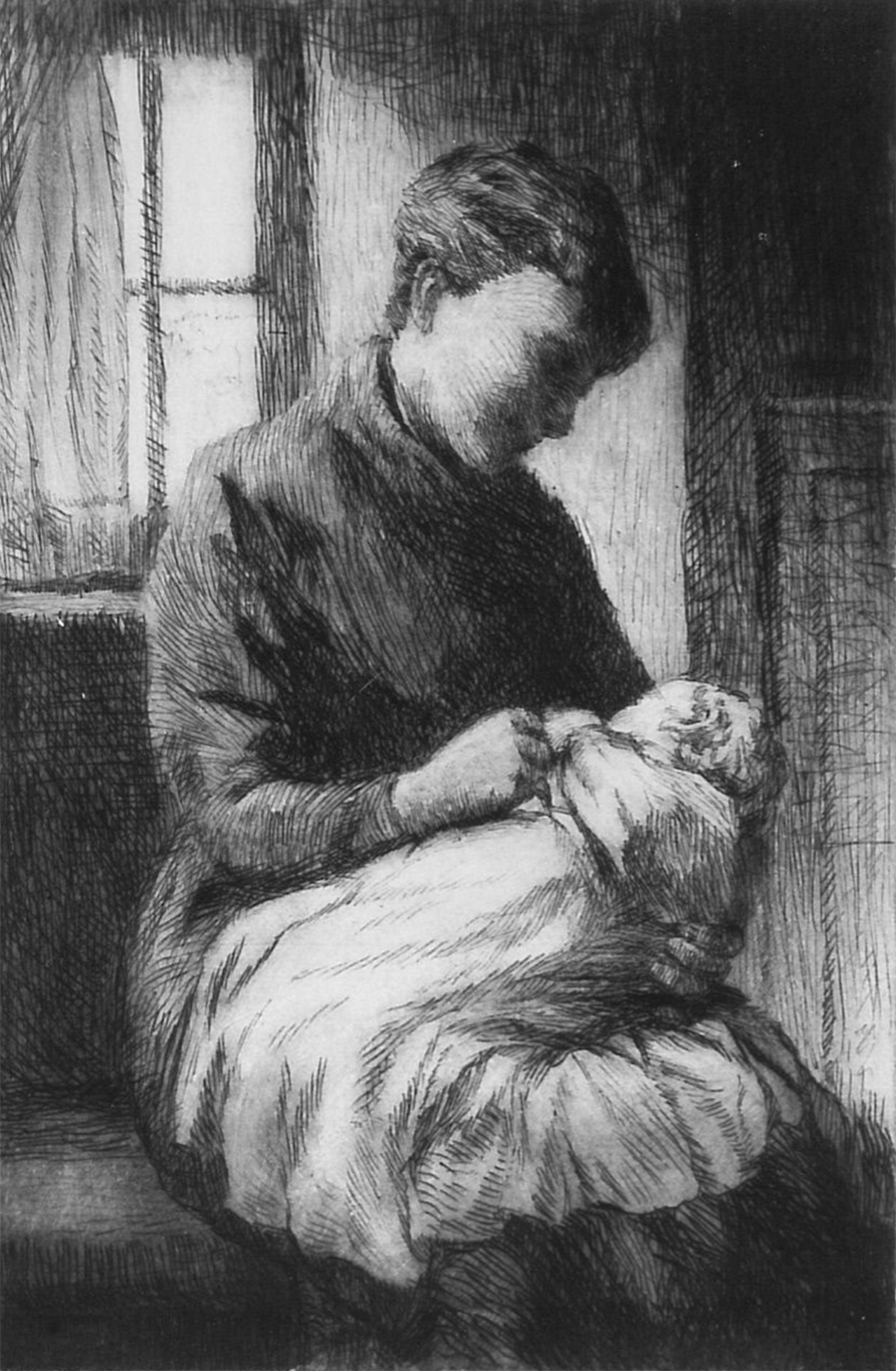 Educated in Canada, the United States and France, Reid was a strong proponent of the Academic tradition and the development of a Realist tradition of painting in North America.
---
James Wilson Morrice
"James Wilson Morrice's Corner of the Doge's Palace, Venice is one of his most compelling images of the city. Seated at an outdoor table at the Gran Caffè Chioggia, by the steps of the Marciana Library, Morrice encapsulated the sensations of a Venetian afternoon through his empathy with the subject and his own pleasure in painting…The immediacy of the image and its heightened specificity of place derive from his intuitive and bold imposing of a design on one of the world's most celebrated vistas." – Sandra Paikowsky, Professor, Department of Art History, Concordia University.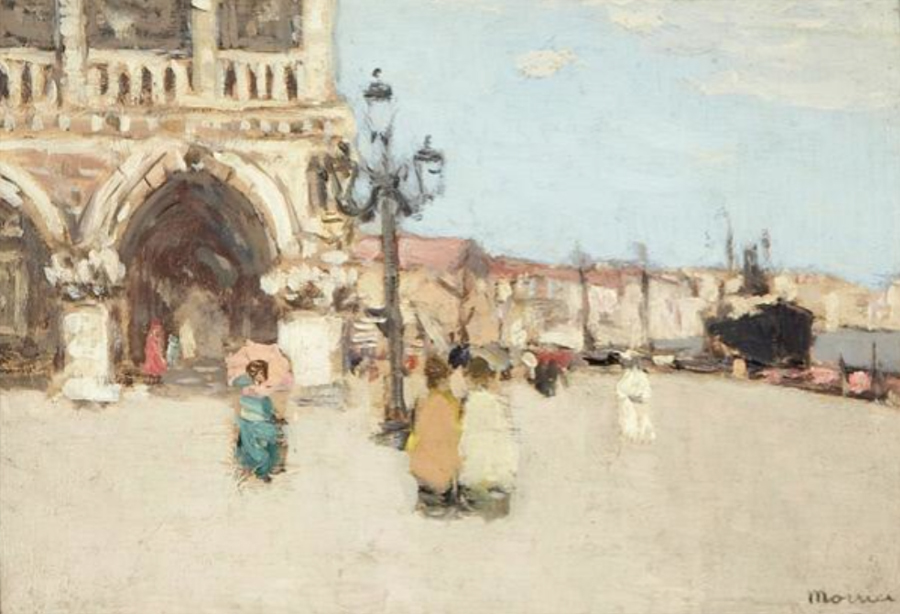 ---
Charles Cordier
Cordier occupies a special place in French sculpture, creating sculptures of men and women of North and Sub-Saharan Africa, China, India, the Middle East and the Mediterranean.
He was an innovator of nineteenth-century polychrome sculpture; his sumptuous combinations of foreign colored marbles with patinated bronzes and occasional use of enamel along with the new process of galvanoplasty (metal plating) caused controversy at a time when sculpture was still based on the Neoclassical legacy of whiteness.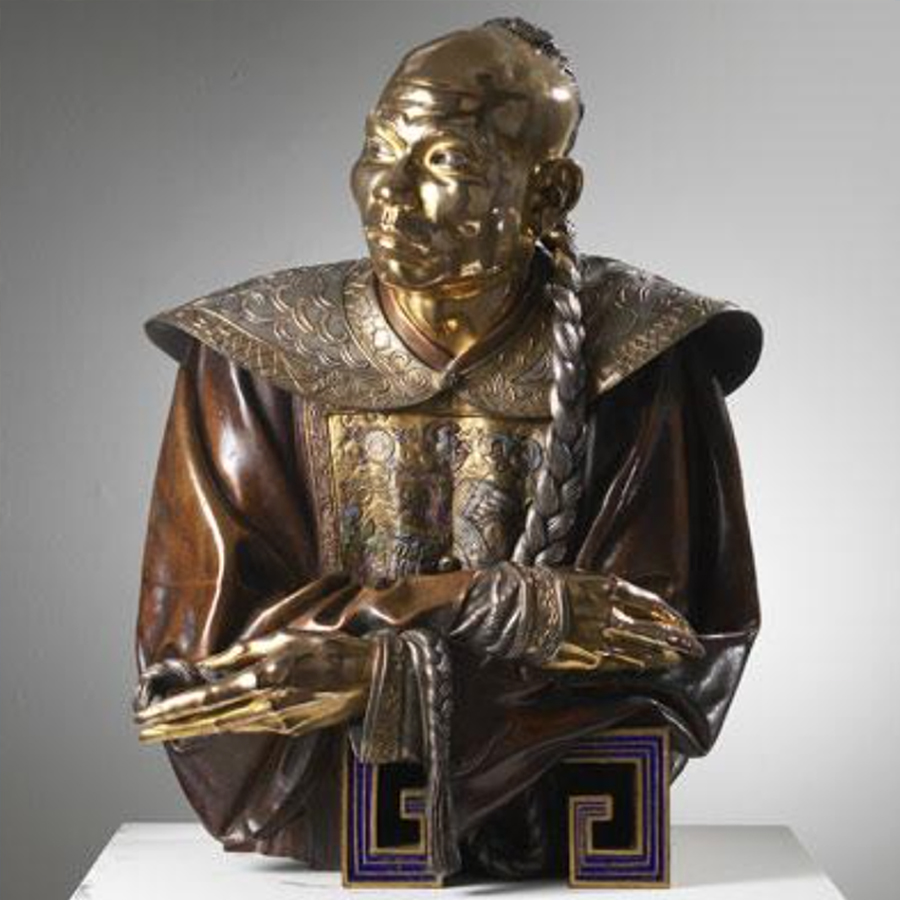 With Charles Cordier's stunning polychrome sculpture Chinois at the heart of her presentation, Docent Laura recently led a free virtual tour examining how the Imperial Bonapartist regime of Napoleon III from 1852 to 1870 shaped Parisian life through art and architecture and how the attitudes solidified in this period continue to resonate today. Interested in attending such a tour? Check out Fridays at Four for more!
---
Meryl McMaster
From a Still Unquiet Place is part of Ottawa-based artist Meryl McMaster's series entitled As Immense as the Sky (2019). For this project, the artist travelled throughout the central and southern Canadian Prairies and the Maritimes, retracing the journeys of her ancestors and visiting places that held special significance to them. Her aim was to experience these breathtaking sights for herself, as well as to gain the knowledge and wisdom of her ancestors.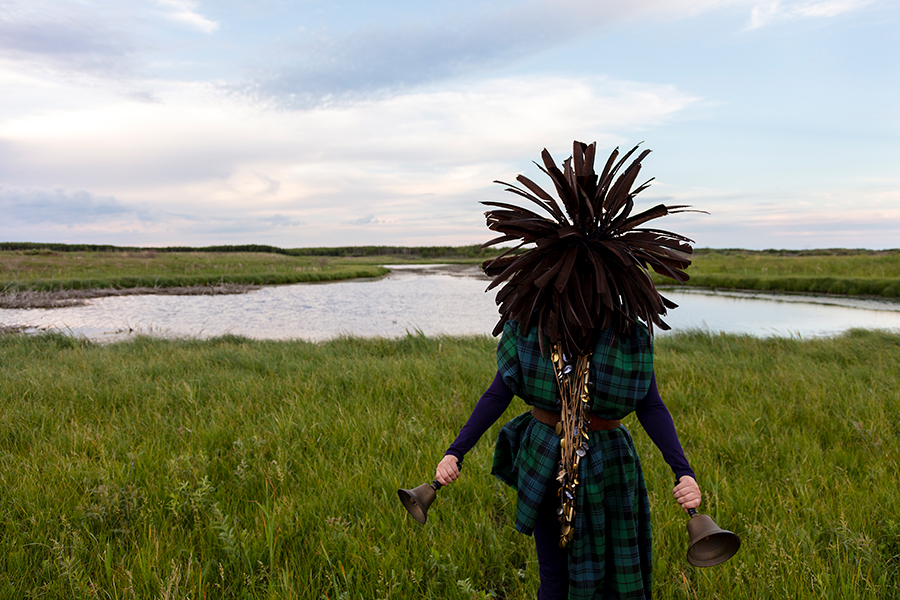 McMaster photographed From a Still Unquiet Place on Red Pheasant Reserve, Saskatchewan, where her father — renowned artist, curator, and author Gerald McMaster — was born. In this image, the artist is standing in the foreground of a vast field with her back to the viewer. She is facing the edge of a narrow body of water which has overtaken an area that was previously a forest. Swinging a pair of bells back and forth, McMaster disrupts the serene landscape. She is "reflecting on what has happened to the land as well as on the land," recognizing that its beauty conceals a dark history of residential schools, assimilationist practices, and environmental destruction. Sporting a blue and green tartan garment, a feathered Dog Soldier headdress, and an assortment of metal lockets to signify her mixed Plains Cree, British, and Dutch ancestry, McMaster honours her ancestors' stories and memories while asserting her own connection to this place.
To learn more about McMaster, read our Collection Showcase article on the artist's two works in the AGH Collection!
---
Please note that at the time of this publication, the AGH is temporarily closed. We continue to follow the advice and directives of the local public health officials, the provincial government, and our Board of Directors, so stay tuned to our Plan Your Visit and COVID-19 Guidelines page for updates. We hope our visitors remain connected to our programs and exhibitions through AGH at Home and Shop at AGH Online.