Just over a month ago, we published a long list of former AGH Film Series and AGH Film Festival films available for free streaming on Kanopy, accessible to anyone with a library card from most libraries in Southern Ontario. While the list provides a helpful reference point for finding some of our recommended films for free, scrolling through a long website page fails to tell you why we recommend these works. So, we thought we would begin sharing some of our favourites in more intimate detail.
I joined the AGH team initially as a member of the AGH Film Youth Council in 2017, putting together a single-day program for that year's festival along with my fellow committee members. Together, we sought to not only pick three meaningful films, but three impactful voces we felt provided necessary contributions to film festival conversations. Our program consisted of Amman Abbasi's realist coming-of-age tale Dayveon, Sabaah Folayan's unflinching police brutality documentary Whose Streets?, and Janicza Bravo's weirdo dramedy Lemon.
---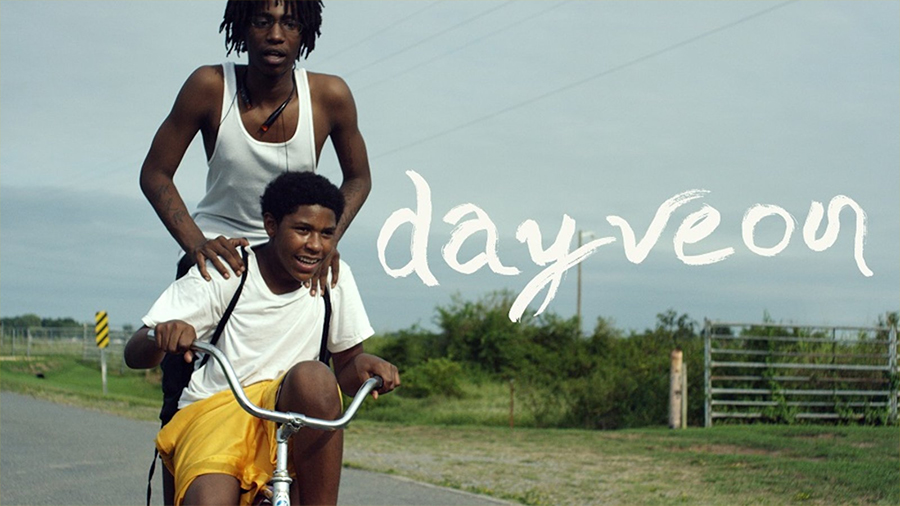 To call Arkansas director Amman Abbasi's directorial feature debut a firecracker would grant its impact proper due, but would nevertheless rob it of its tension. Abbasi paints a stunning portrait of grief, planting his Black teenage protagonist ⁠– heartbroken by the murder of his brother – within the too-small confines of his bedroom, house, and hometown. "Look at that stupid house, stupid tree, stupid rock, stupid concrete, stupid people," Dayveon rambles to himself at the film's start, lamenting his surroundings. Beyond a mere exploration of the impact of gang violence, the film interrogates the systemic violence inherent within the racist underfunding and under-resourcing of Black communities.
Abbasi, like so many others in recent weeks, wrote an online article expressing his views of George Floyd's murder, the Black Lives Matter movement, and the steps anyone reading can do to help work in solidarity against anti-Black racism. Reflecting on the same cycles of oppression meditated upon in Dayveon's opening scene, Abbasi calls directly for more programs in communities most impacted by police violence "such as community programs, rental aid, youth programs, public schools, health and social services." While Abbasi's article features thoughtful responses to the crisis of racist policing, their contrast to the chaotic frustrations of Dayveon's teen protagonist emphasize the range of Abbasi's voice, and the importance of listening to both the adult writer and the teenage protagonist.
---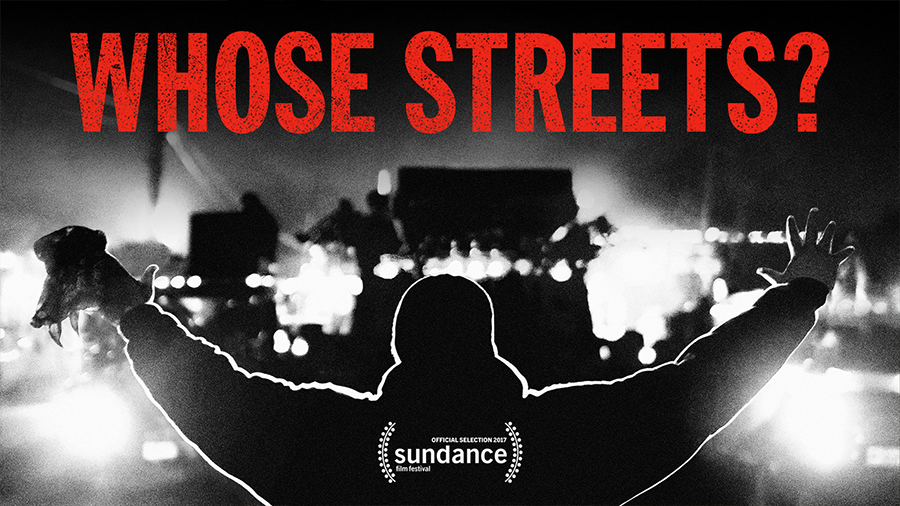 A determined account of the activists mobilizing in response to the murder of 18-year-old Michael Brown by police in Ferguson, Missouri, Whose Streets? captures a historic moment in an ongoing fight against police brutality. Detailing a story now six years in our past, the tragedy of Sabaah Folayan's debut documentary is its constant state of relevance. The fight fought by Black activists in Ferguson started long before them and persists today. With media cameras once again turned towards these protests, now is as good a time as any to hear these voices and understand their struggle beyond the headlines.
Last week, Nova Scotia radio show The Black Power Hour hosted a public screening of Whose Streets? in front of Halifax City Hall. Bestselling author and activist Desmond Cole tweeted out an image of the screening, found below. While Folayan's film focuses specifically on Ferguson within a wider American context, Cole's interest in the screening makes perfect sense, as much of his own work centres around forcing these conversations into Canadian discourse, refusing our own cultural blindness towards issues just as prevalent in our country. Cole recently collaborated with acclaimed director Charles Officer to adapt his bestselling book, The Skin We're In, into a documentary. Deemed "a wake-up call to complacent Canadians" and "a distinctly Canadian contribution to the 'Black Lives Matter' movement" by CBC, Cole's work provides the perfect additional reading (and watching) for Canadians to extend these conversations into our own national context.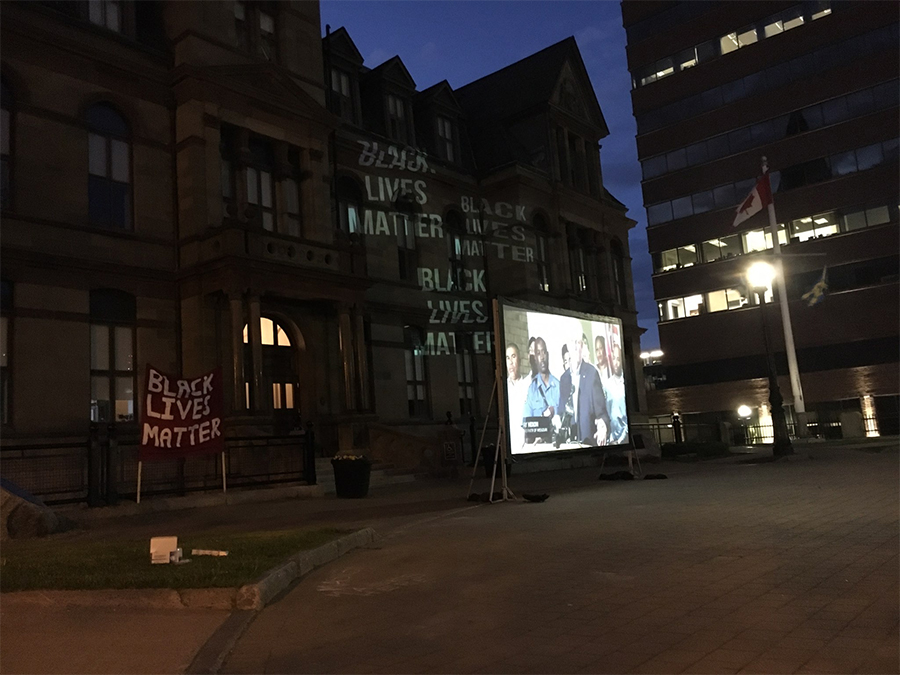 ---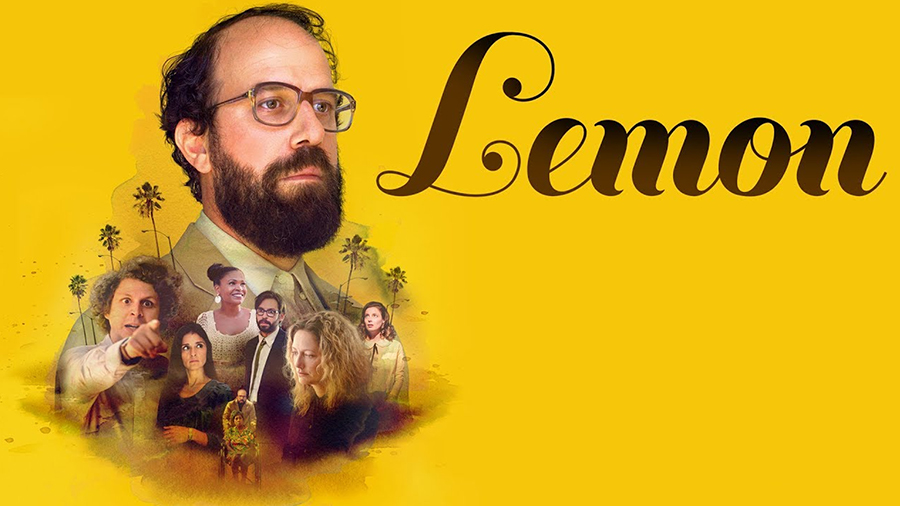 The final film of our program provided a massive tonal shift, presenting a film which, while comedic in its approach, nevertheless packs a social punch. At its core, Janicza Bravo's feature debut is an absurdist comedy following the life and times of Isaac, a middle-aged man failing in both his attempts at acting and dating. I constantly find myself wanting to draw comparisons between the film and Curb Your Enthusiasm, with Isaac filling the role of Larry David, stumbling between failed social interactions in large part due to his insular perspective of the world. What sets Bravo apart as a satire master craftsman is her flipping of the script. While in Curb, the audience questions everyday social situations through the unchecked whims of the show's white male protagonist, Lemon instead questions these very whims and their larger cultural repercussions. Bravo's protagonist constantly attempts to assert his well-intentioned, yet ultimately-flawed views of the world, waxing poetic about his "colour-blindness" to members of his Black girlfriend's family. The film thus voices frustrations less in the overt violence of underfunded communities and police brutality, instead taking aim directly at the well-meaning complacent majority, and their role in allowing such violence to continue.
Bravo's newest work, Zola, debuted at Sundance Film Festival earlier this year. Imitating life in art, Bravo took a viral Twitter thread and brought it to the big screen, collaborating with the writer (and internet hero) of the original tweets, A'Ziah King. While this may not seem at first glance as large an impact on our social climate as writing clear calls for solidarity from allies or screening in front of a provincial capital's city hall, Bravo once again tackles largely-unchecked systemic issues with her work. By welcoming in voices from outside literature, film, and theatre – the sources for every Best Adapted Screenplay Academy Award-winner in the award's 90-year history – this film demystifies not only the grandiose status granted to award-winning film writers, but the prestige of what qualifies as literary material worth adapting to the screen. While Hollywood has been historically unwelcoming, even hostile, towards the work of Black women as writers and directors, the film's very project offers an outright refusal to comply with ultimately ignorant industry ideals.
In October, it will have been three years since we screened these films. Each stands on their own individually today as worthy of your time and attention. The first two films are available to stream free via Kanopy, while Lemon can be rented or purchased on iTunes. We also urge you to of course check out our weekly Online Film Series screenings, as well as our long list of former AGH Films available free via Kanopy.