AGH art experiences can offer experiential learning for students and exciting development opportunities for teachers. Learn more about school tours, events, special programs, resources for teachers and booking a visit.
At the AGH, we provide your group with the best Studio and Tour Package to suit your needs. Our Docents are trained to deliver exciting interactive tours of original artworks that encourage students to look closely and think critically. In the studio, our Artist-Instructors link the art in the Galleries and studio activity to the Ontario Arts Curriculum, exploring the creative process using professional quality materials.
When you return to your classroom, your students will be armed with the confidence to explore unfamiliar situations and images, allowing them to approach topics presented in their studies with a critical eye, and the choice to explore and express their own unique viewpoints.
School Programs sponsored by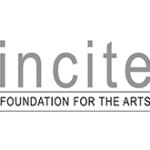 Guided Tours offer student the opportunity to explore the Gallery with a specially-trained educator or Docent. AGH Tours are engaging, participatory and designed to suit the specific needs and abilities of our student visitors. Content is age-appropriate, and connects the exhibition content to the curriculum and other larger concepts.
As a complement to the learning that takes place on a tour, our studio programs allow students to apply what they have seen and learned in a hands-on way. Studio options include a variety of art-making strategies and materials as well as a section for written work.
Student symposia
In addition to our long-standing program of tour and studio activities, the AGH is expanding its program offering to serve students across the curriculum.
We strive to provide insightful and responsive programming that will support the needs of teachers, both in AGH visits and in the classrooms. Through our Educators' open house events, downloadable resources, and workshops, we are here to support you in your planning.
All of the details needed to finalize your visit are included here, from fees and schedules to Gallery Etiquette and location.
Accessibility is a priority at the AGH. We are very pleased to make adjustments to the schedule, format or content of our school programs to accommodate the needs of students with disabilities.
From the International Art Collection
Frère et soeur c.1890
Auguste Rodin (French 1840-1917)
bronze, Gift of H. S. Southam, C.M.G., LL.D., 1962

See This Collection