Working with living artists allows us the chance to ask them directly about their work and process. In AGH Magazine's Quest10ns series, we ask artists whose work is on view at the AGH ten questions on a range of topics to gain insight into what drives their art practice in real-time.
In After All That Was Solid Melts Into Air Hamilton-based artist Ingrid Mayrhofer uses video collage and digital photomontage to explore the image of a changing city. Mayrhofer creates absurdist impressions of Hamilton by photographing, finding, and splicing together different stages of its urban reality. This Quest10ns article features the artist herself, offering insight into her practice and this current exhibition.
to print is to…
Transfer an image from one surface to another, but you can make it much more complicated.
a tool you most commonly use to make your art…
My hands.
your favourite places in Hamilton…
The Gage Park Greenhouse is my cure for everything, and my tropical staycation getaway. There is also a spot along the Bruce Trail where it leaves the forest and enters a meadow in the Red Hill Valley. I love that moment of transition.
your work includes video collages, digital photomontages, and collagraph printmaking – but despite the medium a deep interest in the environment persists throughout your work. How has this theme of the environment, and your ethic of care towards it, evolved or adapted over the course of your practice?
I have always located my artwork in its social context, generally favouring the content over the form or material. Whether I look at endangered species, climate disasters, or industrial wastelands, I really focus on the socio/economic environment rather than the natural one. I doubt that I will be able to reconcile my studio practice with the use of materials that can never return to their natural state. While I am not quite ready to give up making stuff altogether, I am no longer as concerned with the archival quality of my prints as I was in the eighties.
if you weren't an artist, you'd be…
A botanist, with a specialization in forestry.
an artist you recently re/discovered…
I was thrilled to see photographs by Margaret Watkins at the McMichael as part of "Uninvited," and I can't wait for her exhibition to open at the AGH on February 26th. I can't remember exactly when I first saw her work; it might have been at York University in the early eighties. Her intimate portrait of stuff in the kitchen sink has haunted me for a long time.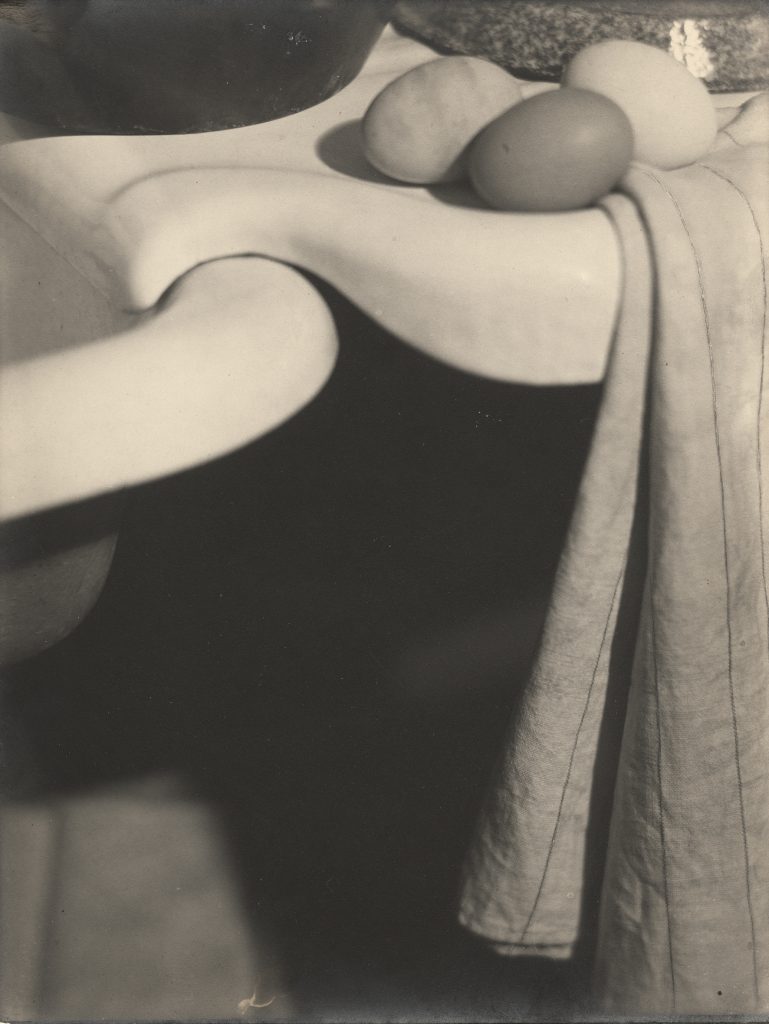 in this exhibition you use cyanotypes from the AGH Collection that document steel making and the TH&B railway construction. How did the concept of using these works from the 1900s come about, and what was the process of working with these works like for you?
When I pitched my Steel Town prints to Melissa Bennett (Curator of Contemporary Art at the AGH), as part of the AGH Succession Series, I searched the collection for images that would resonate with steelmaking.
George Hunter's photographs from the height of the industry in the seventies stood out immediately. However, I also wanted to connect the process to a product, and train tracks already featured in a few of my prints. So, the link to construction of the TH&B (Toronto, Hamilton and Buffalo Railway) seemed obvious. It was later on, when the provincial government put a halt on the LRT, that I decided to incorporate two of John Heddle's photographs in my video montage/ projection, and get the train moving again.
your favourite photograph of 2022 so far…
This may be a result of the pandemic cat picture effect, but early in January this year, Ajani Charles (ajaniphoto) shared an album of photographs he had taken of his parents. While the theme of the series was his mom's birthday, their cat Marcus appears in just about every frame. Eventually, the cat took over and became the subject in his own right.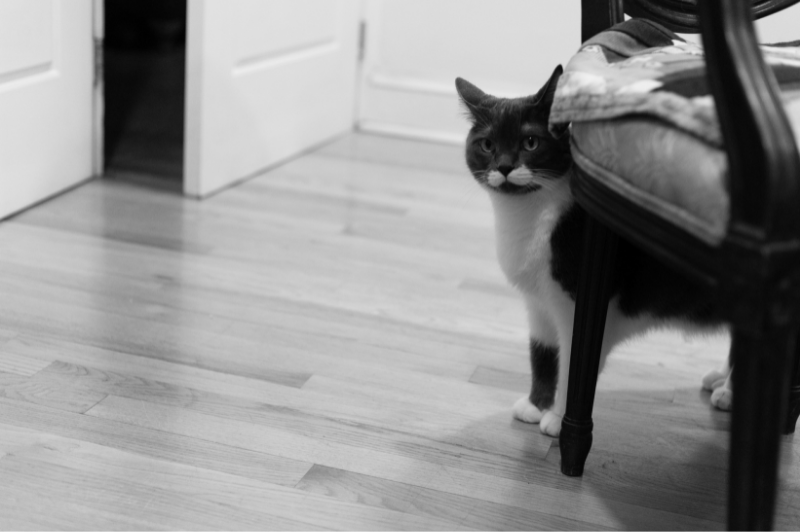 do you have any new pandemic hobbies?
Not a completely new hobby, since I have always been obsessed with flowers, but in the past two years I became much more determined in my search for native flowers that have cousins in the boreal regions of my childhood.
what are you working on next?
Trying to finish work for an exhibition that was supposed to have happened last year at the Canadian Clay and Glass Gallery. The project includes a series of litho transfers on porcelain tracing my mom's flight from Croatia at the end of WWII, and impressions of my grandmother's traditional head scarf on earthenware.
---
At the time of this publication, the AGH is open and Ingrid Mayrhofer: After All That Was Solid Melts Into Air is now on view!
As we continue to navigate the ongoing public health conditions, the safety of our visitors remains our top priority. For up-to-date information about all of the safety protocols and procedures now in place, head to our Plan Your Visit page.
---
Header image: Ingrid Mayrhofer, Around the Corner there is Another Corner (video still, detail), 2 channel video collage with photographs by the artist and by John Heddle, Assistant City Engineer of Hamilton, c. 1900, from the AGH permanent collection.