Working with living artists allows us the chance to ask them directly about their work and process. In AGH Magazine's Quest10ns series, we ask artists whose work is on view at the AGH ten questions on a range of topics to gain insight into what drives their art practice in real-time.
Michèle Pearson Clarke: Muscle Memory is the first major solo exhibition in a public gallery for Trinidad-born, Toronto-based artist Michèle Pearson Clarke. Working primarily in photography and video, Clarke examines the vulnerability of queer female masculinity, situating black and queer experiences of longing and loss as a site of possibility for social engagement and political connection. This Quest10ns article features the artist herself ahead of the exhibition, opening at the AGH on February 12.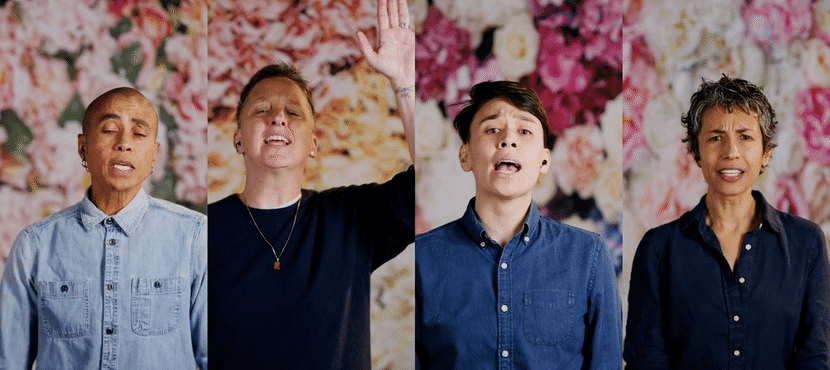 your favourite photograph of 2022 so far…
Definitely the photograph recently taken by Bryan Bowen, Toronto's Waterfront Project Manager, documenting a massive camera obscura image inside one of the Canada Malting Co silos on Bathurst Quay. He went in with his team to check out the condition of the inside and they stumbled across this image that was produced by a small crack, creating a perfect pinhole camera. A bit of magic at a time when we really need it.
to photograph is…
To simultaneously expand and contract our understanding of identity, memory, history, experience, and intimacy.
do you have any new pandemic hobbies?
Two: Birdwatching, which has been the perfect outdoor activity, and making ice cream, which has been a wonderful way to indulge my friends and family.
in a recent post on the Toronto Photo Laureate Instagram page, you explore Savannah Dodd's essay on The Ethics of Documenting Your Own Family. How do you navigate the ethics of documenting your friends, and yourself in much of your work?
Very similarly to the photographers in this article. The notion of "informed consent" is integral to my practice, and so I always work to provide as much information as I can about what the project is about, why I'm doing it, what I'm asking for and how the image will be shared/presented once it's made. And while I invite my participants to have as much agency and choice as possible, I make my artistic goals clear as well. I work within a feminist framework of ethical care, and I think that owning my subjectivity and power in this dynamic is an important part of that too.
for Quantum Choir (2022), your new four-channel video and sound work on view as part of this upcoming exhibition, why did you choose to focus on the process of learning to sing?
Most of my work to date has asked other folks to be vulnerable, and with this piece I really wanted to put myself in that position for a change and be on the other side of the camera. Given my lifelong shame of being a bad singer, this was my greatest source of vulnerability and so I drew a connection between that and the vulnerability of being queer and masculine and female-bodied, which is something that I also experience.
if you weren't an artist, you'd be…
That changes all the time. Right now, maybe an ice cream shop owner (see above).
an artist you recently re/discovered…
Not so much a discovery, but I really have to give a shout out to South African artist Candice Breitz. I first saw her work at The Power Plant in Toronto in 2009, and she has been a continual visual influence in all of my video works, but especially in Quantum Choir.
in Akimbo's Extracurricular series with Letticia Cosbert, you talk about football as a hobby and its connections to your art practice. Has reflecting on these connections affected your approach to work or play?
Understanding these connections has just deepened and reinforced my existing love of collectivity, movement, and gesture, and I think maybe I've just leaned in more when it comes to incorporating these themes and strategies into my work.
what are you working on next?
Up next is another video installation, The Shortest Distance Between Two People. This is yet another work that takes up queer female masculinity, but this piece will consist of a hybrid documentary/fictional conversation about masculinity between a Black father and his Black masculine queer daughter. It's based on a few real conversations, including my own heart-to-heart with my dad, and it will be presented in a solo exhibition at Mercer Union in June 2022.
your favourite places in Hamilton…
Cootes Paradise for the birdwatching, Hamilton Farmers' Market for the local foods, The Burnt Tongue for the name alone, and my partner's parents' house for the family dinners.
---
At the time of this publication, the AGH plans to reopen with Muscle Memory and other new exhibitions on February 12, 2022.
As we continue to navigate the ongoing public health conditions, the safety of our visitors remains our top priority. For up-to-date information about all of the safety protocols and procedures now in place, head to our Plan Your Visit page.
---
Header image: Michèle Pearson Clarke, Quantum Choir, 2022, digital video still, four-channel 4k video installation. Courtesy of the artist.