AGH Art Rental + Sales, which is dedicated to promoting and supporting Canadian artists, is pleased to announce that it now features the work of Tony Taylor. At first glance, Taylor's paintings look like hilarious renderings of well-dressed wild animals, but the messaging behind his work is much more than that. Taylor draws inspiration from a variety of political and economic events, including the G Summit Series and World Economic Forums. He pays attention to how these events and the people that attend them are represented in mainstream media, and he tries to reflect that in his paintings. In his most recent work, figures such as Rob Ford, Vladimir Putin, and Kim Jong-un are, quite literally, animal-human hybrids.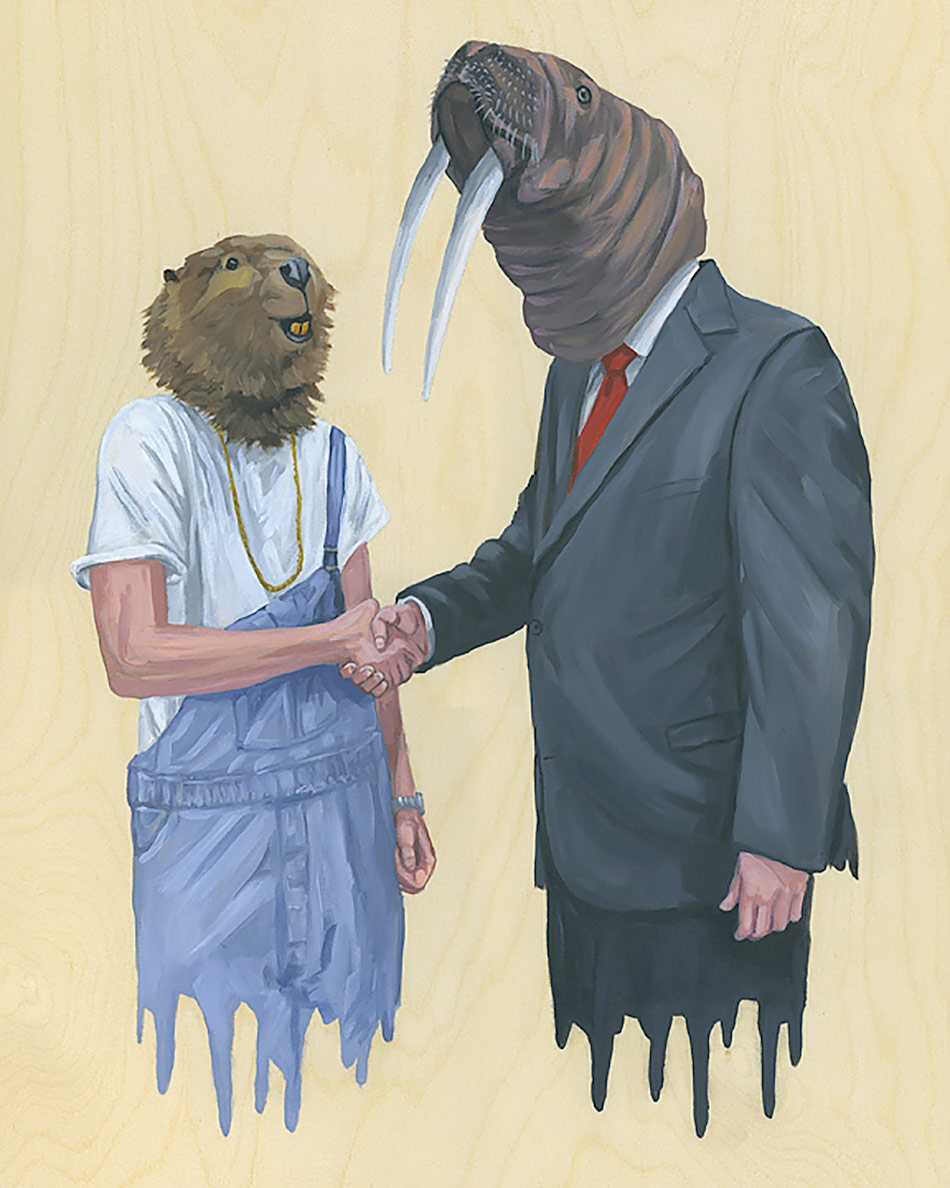 "I have chosen to replace the faces of these leaders and corporate representatives with those of animals that I feel reflect a truer sense of their character." — Tony Taylor
It is clear that Taylor does not paint only for aesthetics, but believes that art should be socially challenging. By replacing the faces of world leaders with those of different animals, for example, Taylor draws attention to "the financial and political jungles where only the wealthy survive."
"I paint what I paint because I am concerned about the direction we're headed in as a species. … It is our responsibility as artists to continue to engage and encourage people both locally and globally to keep asking questions of those who control the financial structures we're forced to survive in." — Tony Taylor
Having graduated from OCAD University in Toronto and the University of the Arts London in England, Taylor is a skillful painter. His accomplishments include: the Jury Prize for The Art of Resistance at Nipissing University in 2010, acknowledgement as one of 20 'UNTAPPED' artists in Canada in 2011, the OCAD University Award at The Artist Project Contemporary Art Fair in 2012, and the Best Piece in Show Award at Festival International Montreal en Arts in 2014.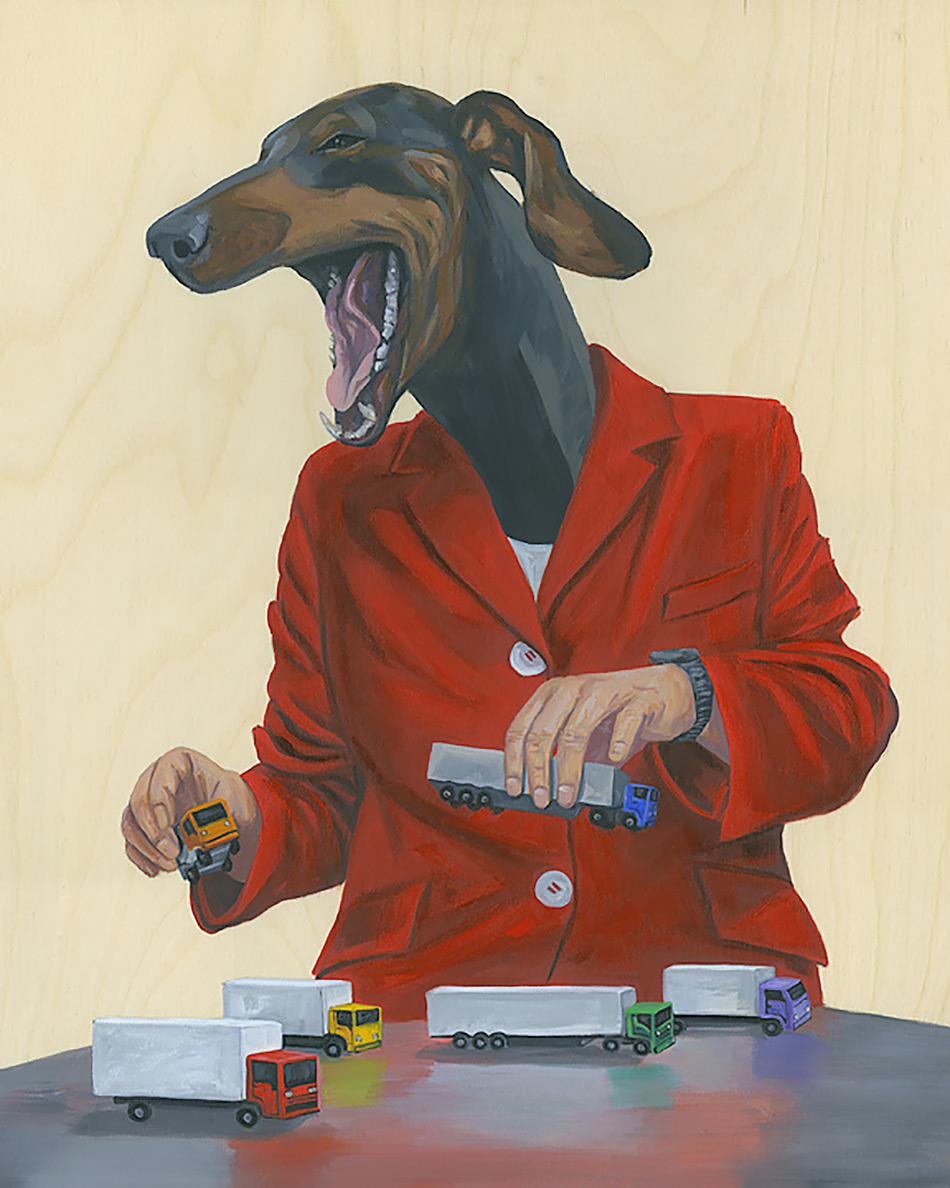 Taylor's work is available to rent or purchase through the AGH Art Rental + Sales program. Designed to benefit both local artists and collectors, the AGH Art Rental + Sales program makes it easy to rent or own an original piece of artwork. Its offerings include over 750 prints, drawings, paintings, sculptures, and photographs by over 200 emerging and established artists. These artworks can be displayed in your home or office (please note that rental fees are considered a tax-deductible expense, while purchased Canadian art is also appreciable as a business expense). The program contributes over $150,000 annually to participating artists, and, thus, continues to fulfill its original goal of promoting and supporting Canadian artists.
Header Image: Detail of Tony Taylor's The People Are My God, oil on birch panel, 2015.