Aspiring curator and the Art Gallery of Hamilton's current High School co-op student, Alexis Mael Miller, delivers a think piece reflecting on growing up in Hamilton and discovering its flourishing but elusive art scene.
Growing up in Hamilton, I struggled to see the city as little more than mediocre. It gave me what I needed; my elementary school was close and had decent teachers, there were hospitals and pharmacies around every corner, and there was a church just up the road. I could survive – but I rarely enjoyed the city around me, or the people within it. Mostly, I saw grey concrete sidewalks and red bricked buildings built exclusively for functionality and without any intention of amusement.
Visiting the Art Gallery of Hamilton gave me a new perspective on the city that raised me. Right now a majority of the Gallery displays work by Hamilton artists, capturing the uniqueness of the city and its people in ways that I had never thought of before.
Kareem and Roger Ferreira, a father-son duo, paint their experiences living in the city and navigating the ever-changing pace and relationship of Black and Canadian culture. This exhibit is especially close to me as a black woman, and I found myself and my family within each painting.
Nathan Eugene Carson, this year's RBC Artist in Residence, is a pure creative. By building on a passion and love for what he does, he represents a large demographic of artists within this city.
The Bigger Picture, an exhibit dedicated to Hamilton-based artists from 1950-2000, shows hundreds of perspectives of our citizens. Pieces ranging from Hamiltonian landscapes to Hamiltonian portraits capture every aspect of life within the city.
Until viewing these exhibits, I hadn't realized how many things that I grew up with that were so distinctly "Hamilton". As I viewed the works I grew a feeling of closeness to my environment and to the people around me. There is something so relatable about the art and the heart of these artists. The wonderful curators at the Art Gallery of Hamilton do a terrific job of displaying this, wringing in the city's personality within the Gallery walls.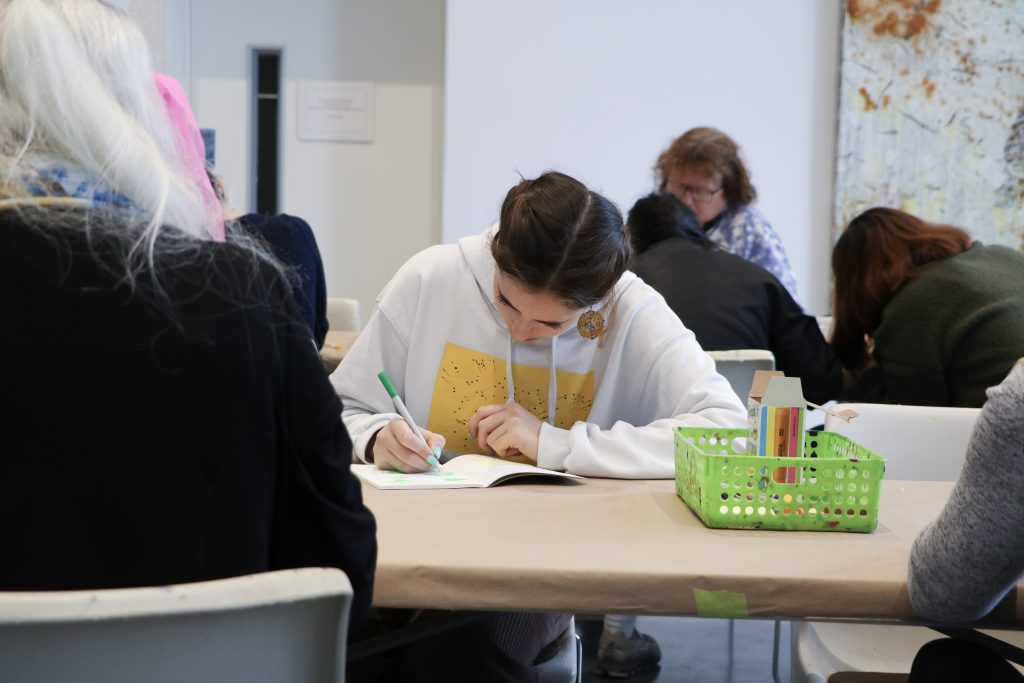 In addition to the feeling of a sense of community, the Gallery helped me physically connect with my peers. The Art Gallery of Hamilton is free to visit for students and hosts a plethora of events for youth. These include Vinyl Nights (with artist Nathan Eugene Carson), pop-up concerts, workshops, open mic nights, and poetry slams with the Hamilton You Poets, which was why I first visited the Gallery. As a young student, I struggled to find a community within the city. The art scene was hard to detect and almost always hosted an older crowd. The Gallery, through these events and its accessibility to students, gave me an easy channel to connect with young people of similar interests.
The Art Gallery of Hamilton helped me open up my perspective, and finally gave me a sense of belonging in the city I was raised. This is something I hope every youth creative gets the opportunity to do, as it has changed my mindset and therefore the way I create art. I advise keeping an eye on the Art Gallery of Hamilton's social media in order to know when events are occurring, as well as visiting the Gallery when possible.
The youth are the future of our Hamilton, and we are the future of Hamilton art.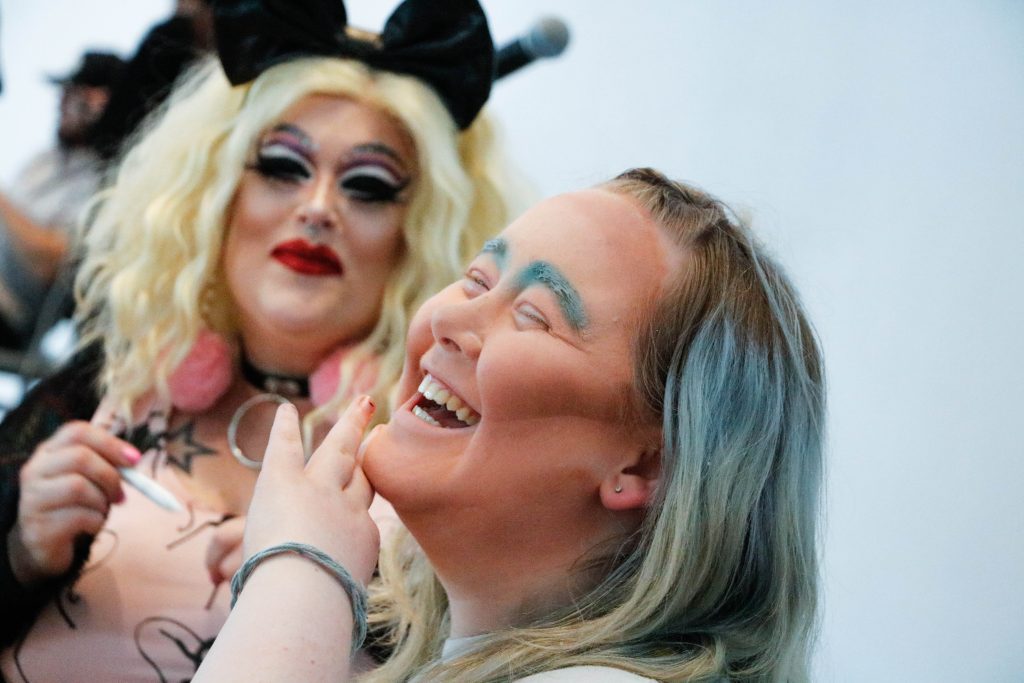 Click here to learn more about What's On.
---
At the time of posting, Alexis Mael Miller is the Art Gallery of Hamilton's High School co-op Student.