Our Winter Exhibitions Opening took place this weekend! The opening featured our new Gallery Level 1 exhibitions, which include The Artist's Dream: Works of French Symbolism, Early Snow: Michael Snow 1947–1962, and The Contemporaries.
Did you miss the Opening? Enjoy this sneak peek into our new exhibitions!
The Artist's Dream: Works of French Symbolism brings together impressive works of French Symbolism from the Joey and Toby Tanenbaum Collection alongside loans from collections throughout Canada and the United States. The exhibition features works by Pierre Puvis de Chavannes, Jean-Jacques Henner, Auguste Rodin, Eugène Carrière, Sarah Bernhardt, Jeanne Jacquemin, Camille Claudel, and more. If you have yet to do so already, make sure to check out the Glossary of Terms we prepared as a primer for the exhibition!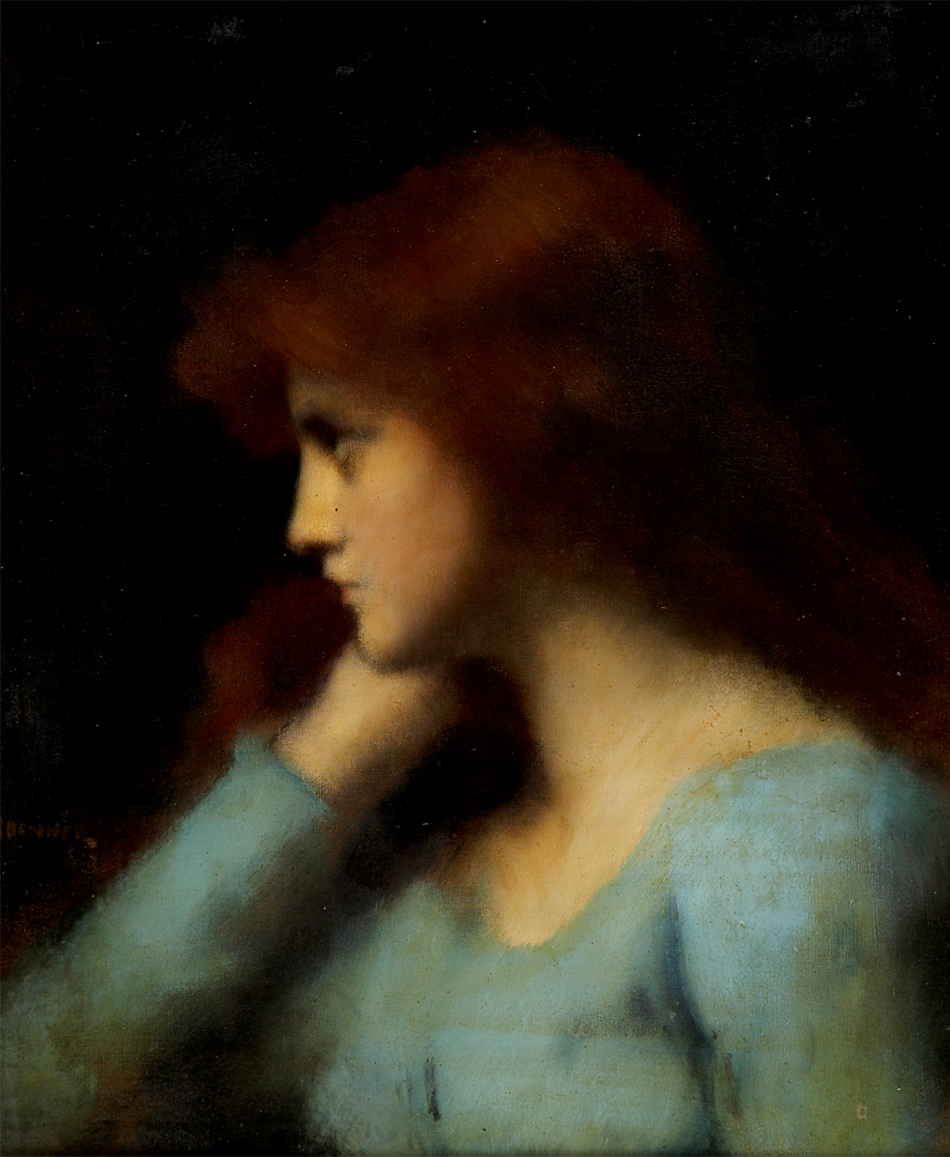 One major work within the exhibition is Contemplation by the French proto-Symbolist painter Jean-Jacques Henner. Featuring a woman in profile set against a black background, Henner reflects the daydreaming of his subject in the dreamy style in which he paints her. The artist employs the classic techniques of chiaroscuro—the use of strong contrast between light and dark—and sfumato, the subtle blending of colours producing soft outlines. Together, these methods create a meditative haze, emphasizing the altered states of consciousness that were of interest to the Symbolists.
Early Snow: Michael Snow 1947–1962 is the first exhibition to concentrate exclusively on the Canadian artist's early formative years. The exhibition comprises over fifty works and reflects Snow's broad and diverse creative practice, presenting this early work as a means to understand the rest of the prolific artist's decades-long career.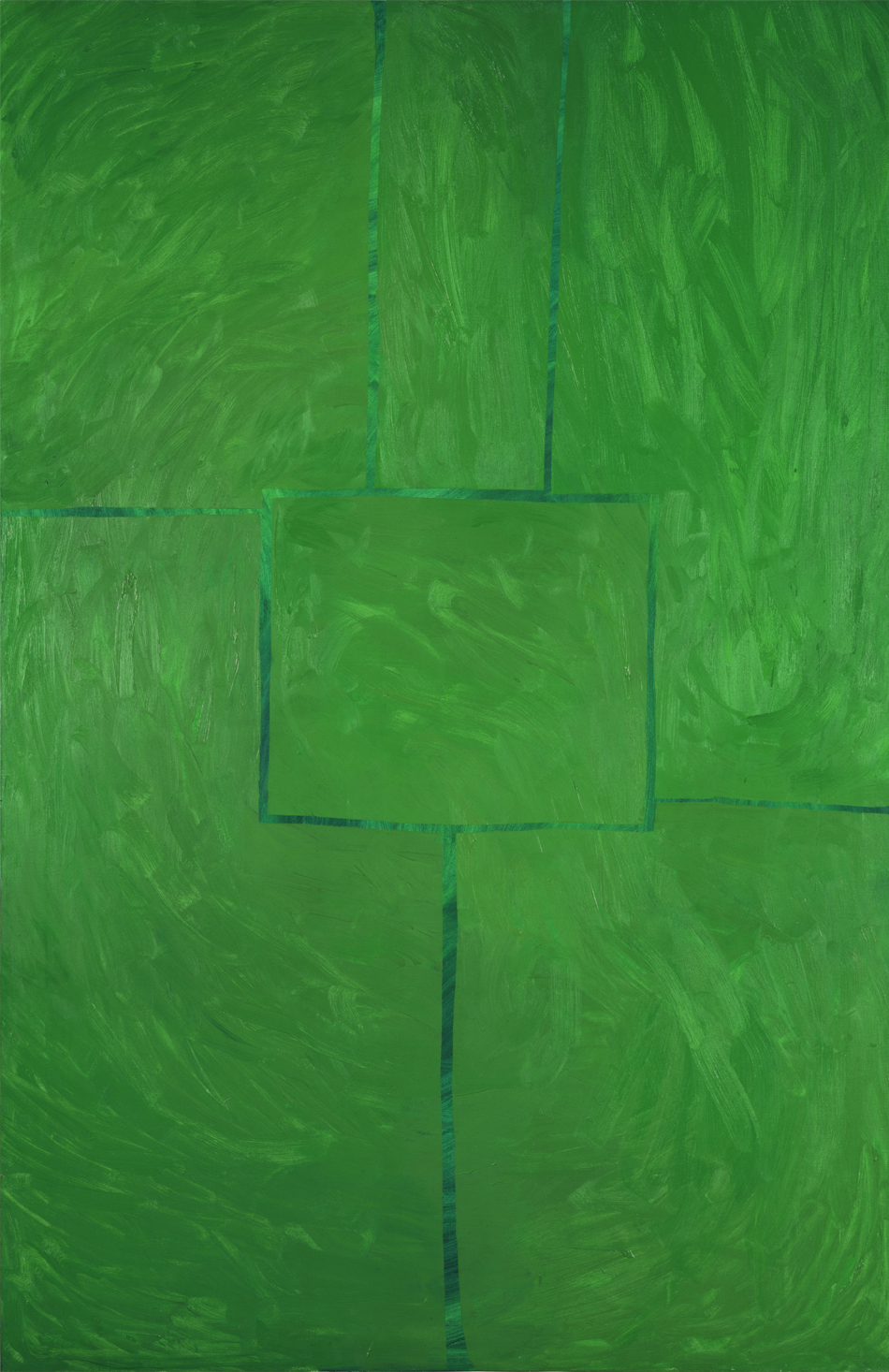 Painted in 1960, Snow's Green in Green just narrowly fits within the artist's early period explored in this exhibition. Playing with colour, lines, and texture, Snow works with basic elements to create a compelling composition. In the exhibition's catalogue, curator Dr. James King notes that Snow "gives the canvas the sense that it has emerged from a hidden layer." Further, King notes how Snow considered the work on a continuum with his sculptural work, and how it led to further exploration across multiple artistic forms, including the sculpture works Colour Booth (1959), Shunt (1960), and Quits (1960).
The Contemporaries features AGH collection works that explore the various aesthetics of Michael Snow's contemporaries during his early years in Toronto. The show focuses on two artist groups who were central to the city's burgeoning art scene at the time: Painters Eleven and The Isaacs Group. Members of these groups featured in this exhibition include Graham Coughtry, Dennis Burton, Joyce Wieland, Robert Markle, and Kazuo Nakamura. These artists were Snow's contemporaries and he was a leader among them. These were the visual surroundings Snow experienced during the 1950s and early 1950s before his departure for New York.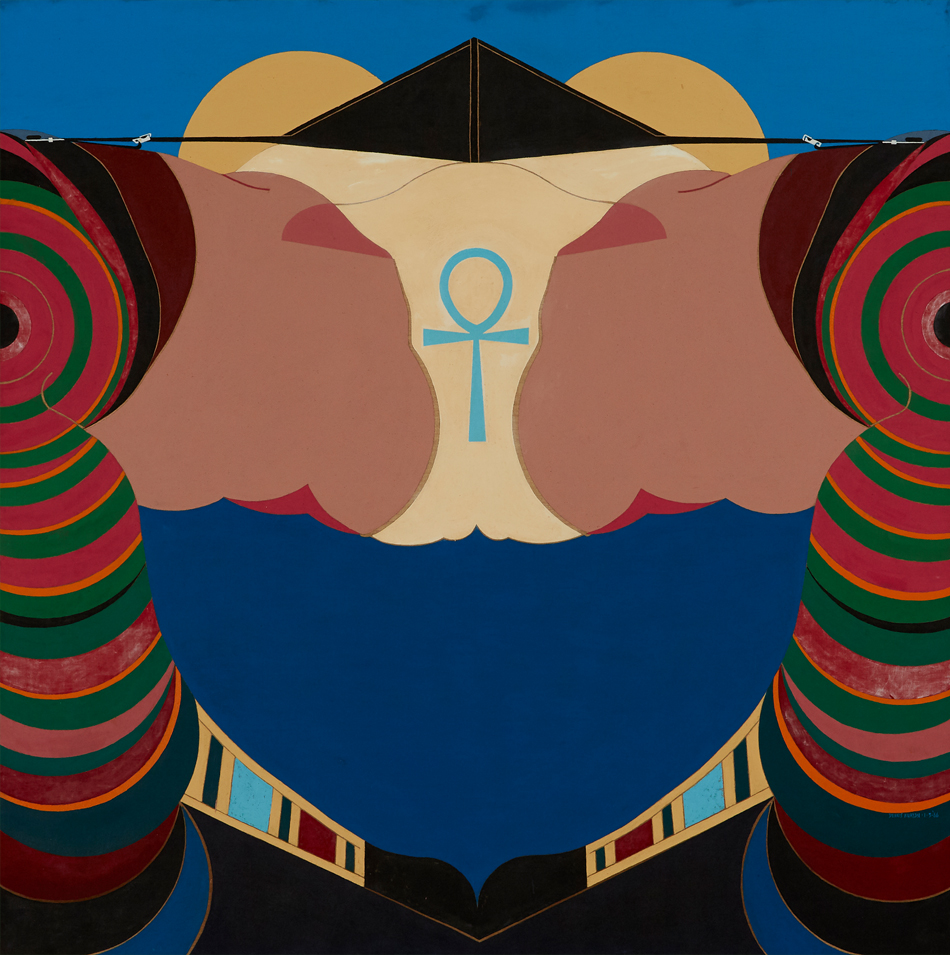 Dennis Burton's 1965 painting Egypt Asleep represents one in a series of works by the Toronto artist that depict women in garter belts. Dubbed a "garter belt-maniac" by Prime Minister John Diefenbaker, Burton garnered a massive reputation, exhibiting regularly at The Isaacs Gallery alongside Snow, Wieland, and other contemporaries. Canadian art historian Joan Murray notes how, in this painting, Burton "recreated his [female] figure into a world landscape seen from a bird's eye view, a Mother Universe, with a garter belt that makes a pyramid."
To see more of these incredible new exhibitions, as well as our free Gallery Level 2 offerings, be sure to head to the AGH anytime between now and May 24!
Header image credit: Installation view of Early Snow: Michael Snow 1947–1962, 2020. Photo: Glenn Lowson.