It has been one month since we reopened our doors to the public, and we have been overwhelmed by the immense support of our visitors heading back to the Gallery. Of course, we understand that some of our regular visitors are not yet comfortable heading in to see our exhibitions, so we invite you all to continue engaging with us online! Whether you have made the trip recently or not, we have so many arts experiences available for you right here in the AGH Magazine. This week, we're highlighting all the articles looking at our current Gallery Level 1 exhibitions.
---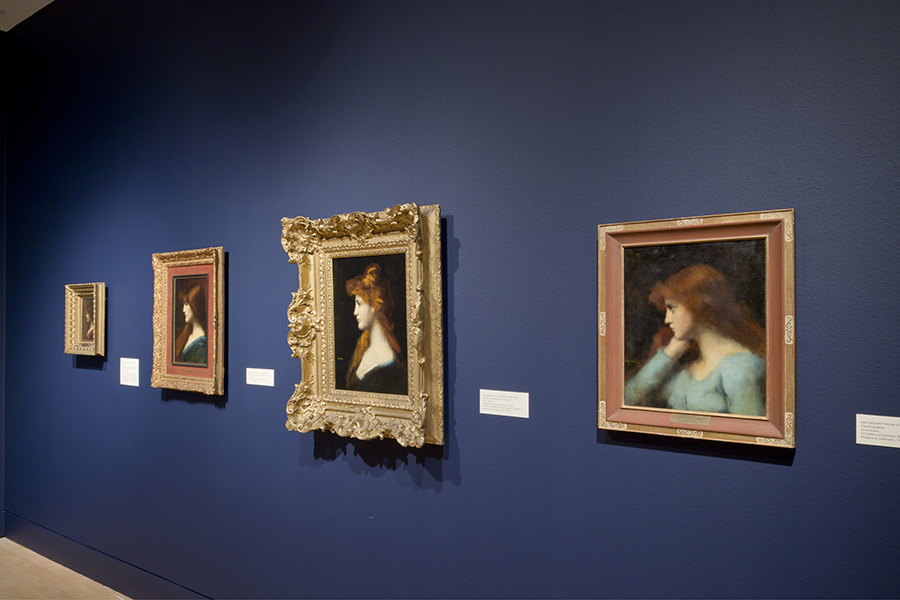 The Artist's Dream: Works of French Symbolism
The Artist's Dream: A Glossary of Terms
Whether you're new to the world of French Symbolism or you're an experienced Symbolist yourself, this useful glossary of terms provides the perfect primer to viewing the exhibition, complete with descriptions of the many concepts, techniques, locales, and people involved in the movement.
The Artist's Dream Exhibition Showcase: Édouard Vuillard's Jeanne Raunay in "Iphigenia"
An entry in our ever-popular "Exhibition Showcase" series, this article explores an important piece of French Symbolist art, Jean-Édouard Vuillard's Jeanne Raunay in "Iphigenia," a turn-of-the-century work by one of the movement's eminent painters and stage decorators.
The Women Artists of French Symbolism
Guest curator of The Artist's Dream, Dr. Amy Wallace graced us with this article exploring the important contributions of women artists to French Symbolism. Read on to learn all about the female creators who participated in this fin-de-siècle movement.
---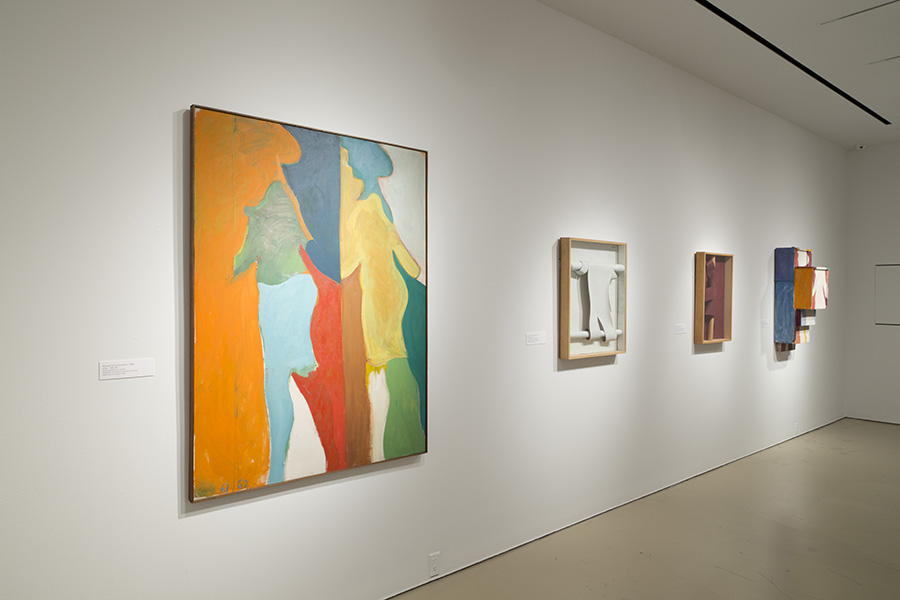 Early Snow: Michael Snow 1947-1962
Early Snow Exhibition Showcase: A to Z and Wavelength
An exhibition exploring Snow's formative years wouldn't be complete without Snow's first surviving film, A to Z (1956). This Exhibition Showcase explores Snow's animation work in conversation with his film masterpiece, Wavelength (1967).
Early Snow Exhibition Response: (F)NOR's UNDERCUT
At our Early Snow exhibition opening, local artist collective (F)NOR staged a performance in response to Snow's iconic Walking Women. In this article, AGH Director of Programs and Education Tor Lukasik-Foss detailed the performance itself and the impact it had upon the opening's audience.
Snow in April: This Month in Michael Snow's History
A career as prolific as Michael Snow's would be impossible to cover in a single exhibition, let alone a single article: this article provides a glimpse into the artist's history focusing specifically on his achievements in Aprils throughout his career.
Snow in August: This Month in Michael Snow's History
Following up on "Snow in April," this article picks back up the project of detailing months in Michael Snow's history, turning this time to the artist's achievements in August.
---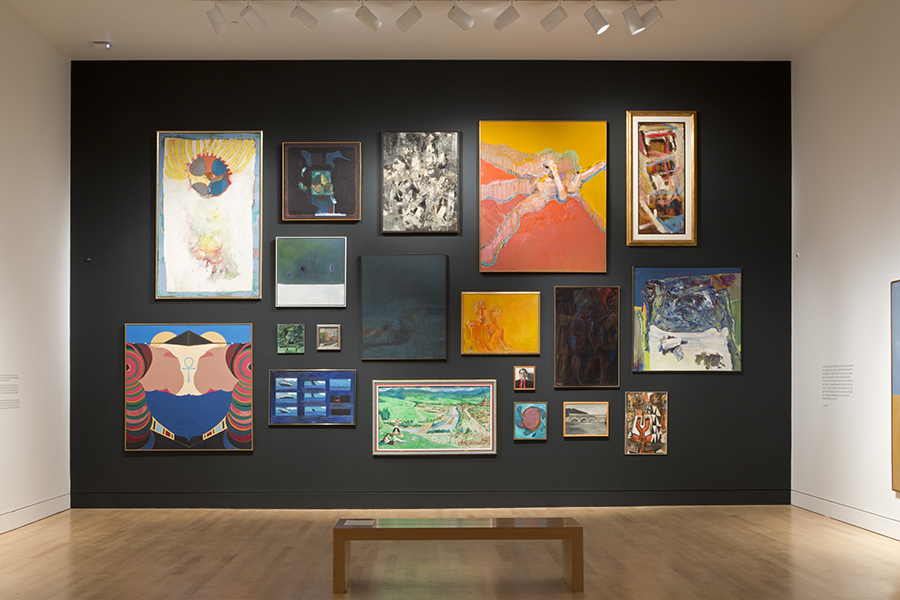 The Contemporaries Exhibition Showcase: The Isaacs Gallery
As an exhibition focusing on two distinct artist groups, we felt it necessary to provide clear pictures of each group's development and relevance. This article looks to the Isaacs Gallery artists as a group dead set on setting itself apart from the crowd.
The Contemporaries Exhibition Showcase: Painters Eleven
The second half of our Contemporaries Exhibition Showcase article series, this article traces the development of the Painters Eleven, a group of abstract artists born out of a shared frustration towards the strict, conservative Toronto culture of the 1950s.
---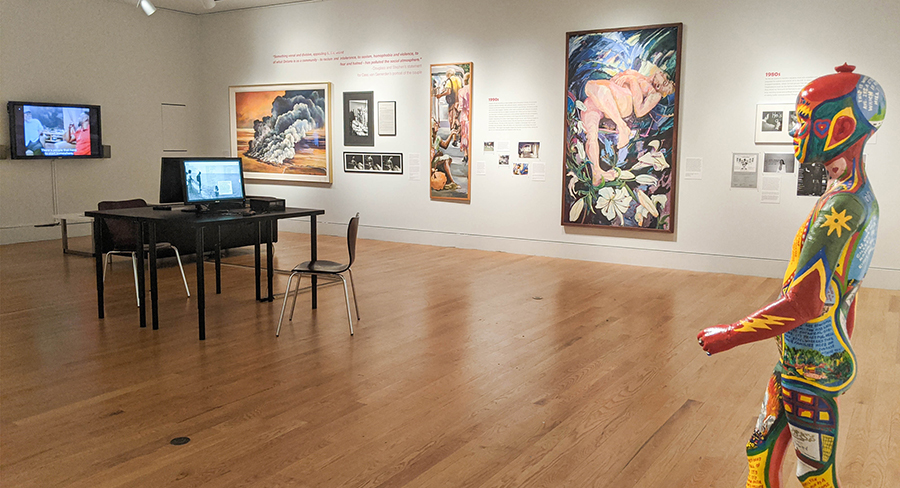 Building Cultural Legacies Exhibition Showcase
Featuring a full description of the BCL project from Content Curator Alexis Moline, this article explores the digital storytelling platform at the heart of the exhibition, the BCL website, including recommendations of three of our favourite articles.
Of course, to enjoy even more online AGH content, head to AGH at Home, the central hub for all of our online offerings! Want to check out these exhibitions virtually some more? Take a look at our article presenting four virtual tour experiences for you to enjoy! We hope to see you at the Gallery very soon!